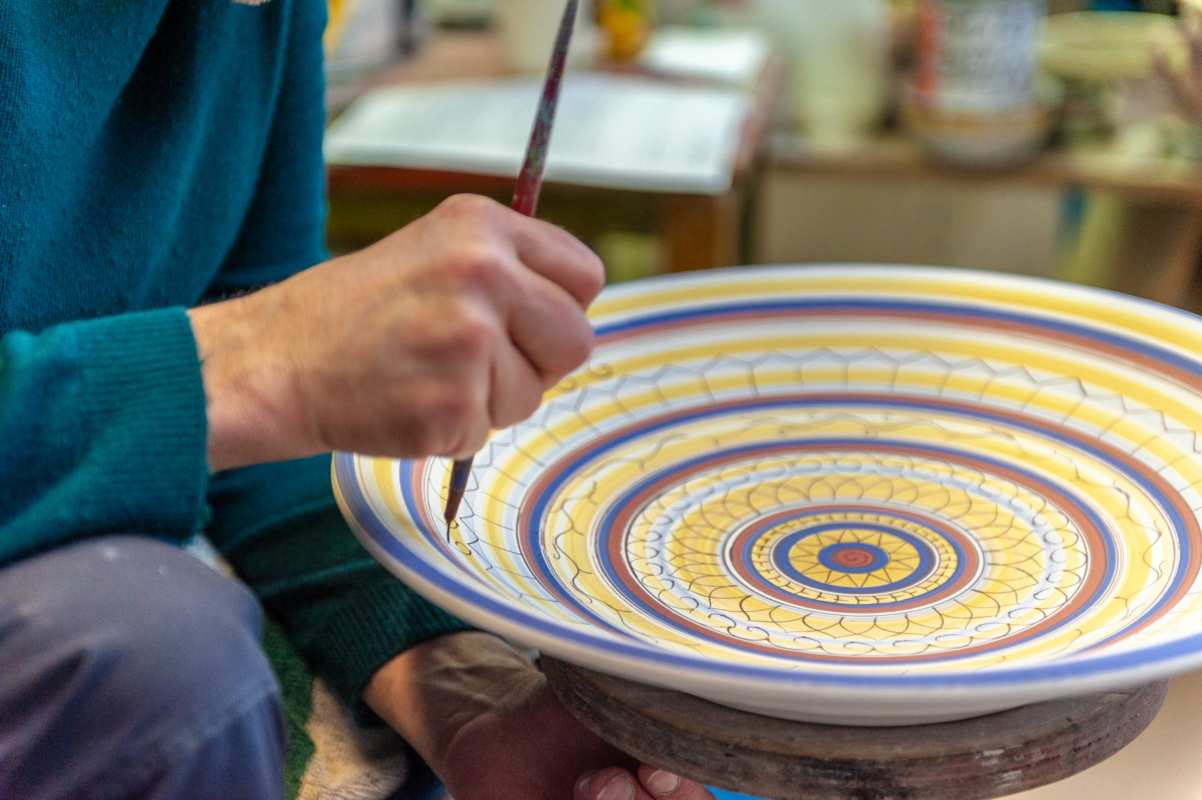 free_breakfastCeramics
Montelupo Ceramics
Montelupo ceramics were a must-have for the most important Florentine families
Majolica has been produced in the Montelupo area since the Middle Ages. The town of Montelupo is situated on the banks of the river Arno and is rich in clay, the principal material needed to make these ceramics. It was during the period of Medici power that production reached its peak, both artistically and for its importance for the local economy. The ceramics were mainly sold in Florence and the artistic inspiration for much of the work came mostly from those masters of more 'major' arts. The most well to do Florentine families all had items made by Montelupo's ceramics master workmen and they soon became popular with all the most important families in Europe.

The ceramics of the time all fell into one of the following categories, or 'families', depending on their colour and designs: the Green family, the Gothic Floral family, the Zaffera family or the Grotesque family. During the seventeenth century a new 'family' was created with a harlequin design created to celebrate the popular Commedia dell'Arte character.

Today, majolica is still produced in Montelupo and tourists can visit any one of the many artisan ceramics workshops in the city. There is also a museum dedicated to the history of the ceramics industry in the area, the Museo della Ceramica. Perhaps the most interesting way to get to know this ancient craft though is to take part in the Festa Internazionale della Ceramica (the International Ceramics Festival) which takes place in the city every June. During the festival, all the workshops are open to the public and there is a programme of events that highlight the city's history and traditions.
You might also be interested in

pan_tool
Learn more
Craft
Tuscany is one of the Italian regions better known for its excellent craftsmanship.
continue...