Discovering the famous earcrafted cymbals UFIP produced in a small factory in Pistoia
It might be loud: earcrafted cymbals in Pistoia
On the outskirts of the tranquil Tuscan town of Pistoia is a small factory that is anything but quiet. The Tronci family began producing pipe organs in 1732 and the company evolved into what is now UFIP which creates high quality, hand, well in fact earcrafted cymbals. These world class instruments are sought out by musicians around the world.
At the helm of the team of artisans is the garrulous Luigi Tronci, working in a space blacked by the heat and dust from the ovens and on a floor glittering with a fine golden confetti of brass.
The centrifugal casting technique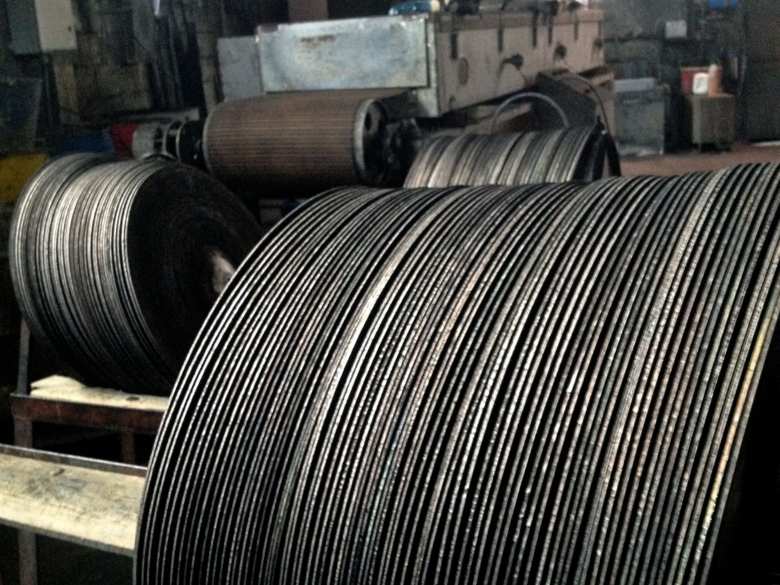 Well before dawn a mix of brass and tin is liquefied at temperatures of up to 700 degrees Celsius and poured into ovens that spin at high speed to create disks that emerge rough and black and still warm to the touch hours later. UFIP is the only cymbal manufacturer that uses centrifugal casting technique to shape the instrument. The precise mix of metals, also used to manufacture bells, is the perfect combination for a clear rich sound.
12 different kinds of cymbals that vary in shape and size and produce an amazing range of sounds are created in this busy workshop. The sounds range from a crashing heavy metal to a lively Brazilian samba to a sonorous rich gong.
Cymbals must be aged just like Tuscan prosciutto
After the plates have cooled, they are polished to a golden shine and then the most important and individual part of the process happens. A complex hammering maneuver, that is part machine and part by hand, is what creates the unique sound that every cymbal from the UFIP workshop is renowned for. We donned earphones and watched as a deafening thwamp of the machine filled the small space and dented the pristine metal.
Mallets of different sizes and weights of are then used to finish this part of process of creating the cymbal. This hammering action fuses the metal and balances the sound. We learned how the sound develops from the center of the cymbal and that it must be perfectly balanced or the sound will not be even.
Each piece starts out as a piece of metal weighing 3.5 kilograms and ending up as a finished instrument that must weigh exactly 1.2 kilograms. The part I found most interesting was that each cymbal must be aged before they can be sold. A process not unlike the process to produce a fine Tuscan Cinta Senese prosciutto!
You might also be interested in

pan_tool
Learn more
Craft
Tuscany is one of the Italian regions better known for its excellent craftsmanship.
continue...