See Tuscany through the eyes of those who are sticking to artisanal traditions, here are three places we recommend you visit
Three Artisan Experiences in Tuscany
One aspect of Italy that made me truly fall head over heels for this country is its rich dedication to artisan craftsmanship, something that you can easily discover in any number of historic botteghe or workshops in many Tuscan villages. That is of course, if you know where to look. Since it can be quite tough knowing where to visit, and more importantly, if guests are welcome as these jobs are often labor intensive and require great concentration, save our list of artisan experiences ranging from acting as a goat shepherd for the day to visiting one of the largest productions of crystal in Italy.
Pottery Fun in Florence: two ways to experience ceramics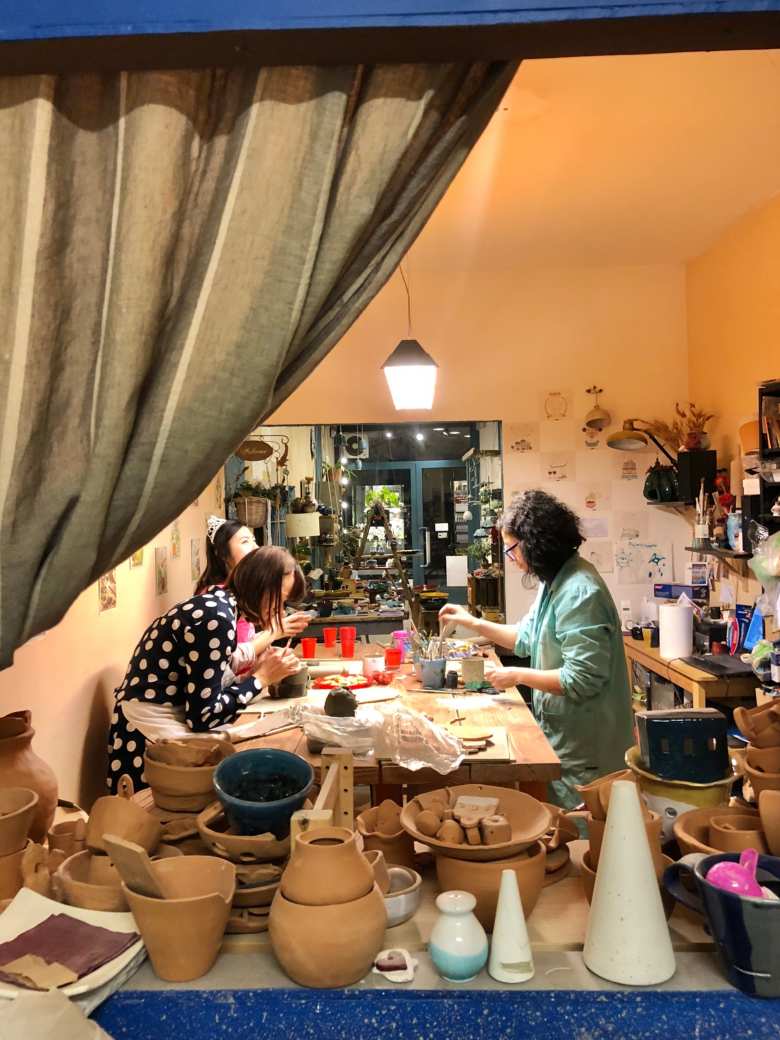 When you think of ceramics in the art of pottery in Tuscany, most people would consider Cortona and Montelupo as the places where you would find true artisan craftsmanship in the region thanks to their long history with the craft. Luckily, there are artisans in Florence that offer a more hands-on experience for those who not only want to learn, but also who seek a fun all-ages experience in an ancient art within the Renaissance city.
Artisan Anita Russo has a small, cheery boutique with the same name that perfectly reflects her bright personality in the Oltrarno side of Florence on Via Romana 11/R. Home to her unique, colorful ceramic home accessories, there is a delightful small laboratory in the back where she fires her pieces and provides small-group ceramic-making lessons that you can arrange in advance. The perfect way to create your own one-of-a-kind souvenir to take home from your trip to Tuscany.
Local artist and master potter ceramist Enzo Formisano is the founder of Officina Laboratorio Ceramica offering a variety of Maiolica – Renaissance painting methods and pottery-making classes in a loft-like space near Piazza Beccaria dedicated to artisan craftsmanship. Enzo often provides themed-classes on the regular, but you can arrange your own group or private lesson to best fit your ceramic-loving needs.
A Hand's on Experience with a Cashmere Goat Farm near Chianti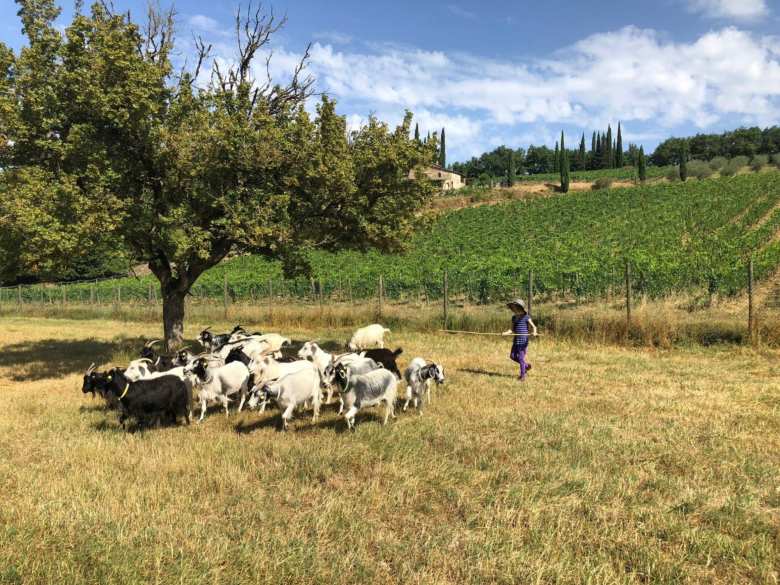 Most people know the Chianti area of Tuscany for its award-winning wines, but it also happens to be home to the Chianti Cashmere goat farm near Radda in Chianti run by "goat-whisperer" Nora Kravis specializing in sustainable cashmere (registered trademark) with yarn processed entirely in Italy, guaranteed to be free of chemicals and allergy-free.
The quality is nothing short of exceptional, something that I easily spotted in Chianti Cashmere's hand-knitted or hand-woven hats, gloves, shawls, scarves and throws, all buttery soft with pleasing, neutral shades. I had the chance to visit a few years ago and fell in love with the precocious goats and numerous Abruzzo guard dogs that rule the property, appearing both friendly and fierce. Nora herself is a person who is full of stories, passion and courage; first working as an animal vet in the area for a number of years before trying her hand at the never-been-done-before art of creating high-quality cashmere in the area.
For those looking for a true farm experience she offers a variety of ways for those who want to get to know her cashmere goat farm on a deeper level. First option is a "goat camp" - a real, hands-on farm experience including hand-combing their cashmere goats all throughout the month of April, an ideal activity for families of all ages. But those who have less time to spare also have the option to enjoy a beautiful lunch in the garden and the chance to bottle feed baby goats. For those who want to feel like a shepherd for the day you can lead a flock of about 30 goats to graze along the valley for an hour and a half towards Nora's neighbor's winery, where a wine tasting awaits, before heading back to the farm for lunch. I dare say it will certainly be an experience you won't soon forget!
Marvel at the Brilliant Glassware of Colle Val d'Elsa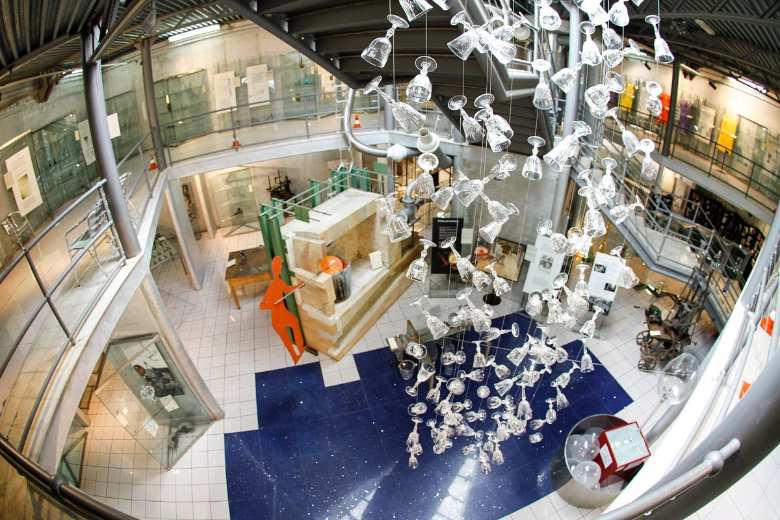 A Tuscan town known as the birthplace of artist Arnolfo di Cambio also happens to be home to the creation of beautifully-made crystal objects that date back to the 15th century. I'm talking about Colle Val d'Elsa, close to the pilgrim pathway of Via Francigena and responsible for over 95% of Italy's production of glassware. Most tourists miss a visit to Colle Val d'Elsa's bewitching center but it's well worth a visit (and easy to reach from both Florence and Siena) and explore this craft in person.
To get a grasp of the historical aspect, I would first pay a visit to The Museum of Crystal housed in one of the historic furnaces of the ex-Schmidt factory. The itinerary takes you through a fascinating itinerary along the city's local production history from 1820 when French glassmaker Francesco Mathis opened a glass factory, to 1963 when everything was primarily made in crystal. It also features special glass artefacts from the 14th and 15th centuries before industries took hold in the area. Keep in mind that the Crystal Museum is currently under renovation but don't fear, they have transferred most of the masterpieces to the Glass and Crystal Exhibition Space in Via del Castello no: 33 in the historic center, entrance is free. Consult their Facebook page for more info.
Those who are still continuing the tradition in and around the city however include Guiliano Bandinelli of La Grotta del Cristallo on Via del Murolungo, 20, they specialize in hand-engraved gifts and restoration of modern and antique crystal objects. To learn the best grinding and engraving techniques, head over to Cucini Franco Moleria where Franco Cucini and son have been transforming skillfully crystal and glass into very special objects since 1982 (they do offer small group private demonstrations for those who contact them well in advance via email).
You might also be interested in

pan_tool
Learn more
Craft
Tuscany is one of the Italian regions better known for its excellent craftsmanship.
continue...