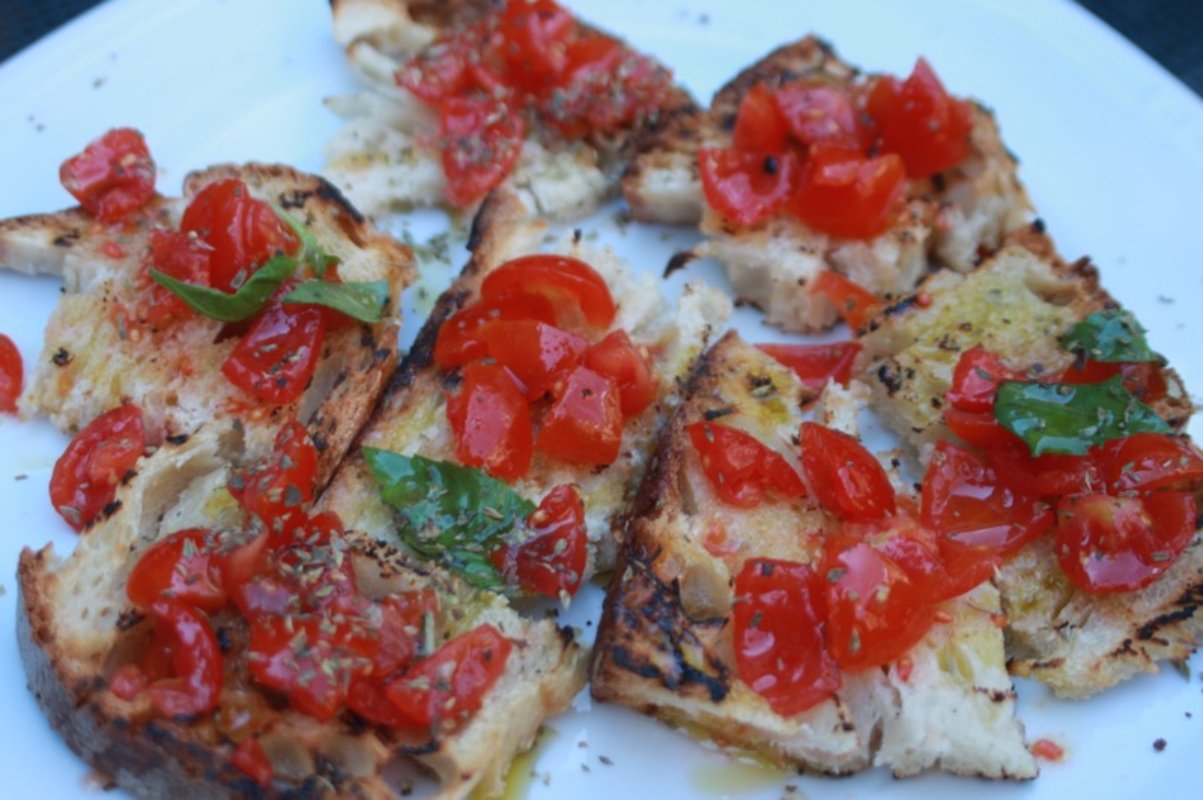 7 recipes with fresh tomatoes
From starters to soups, here is a collection of recipes using fresh tomatoes
One of the best things about Tuscan Summer are fresh tomatoes. From July to September they are savoury, juicy and ...abundant! In Tuscany you can even find exclusive and delicious varieties such as the "costoluto fiorentino", "pisanello" and "cuore di bue" for your salads and pasta sauces. From starters to soups, here is a collection of recipes using fresh tomatoes: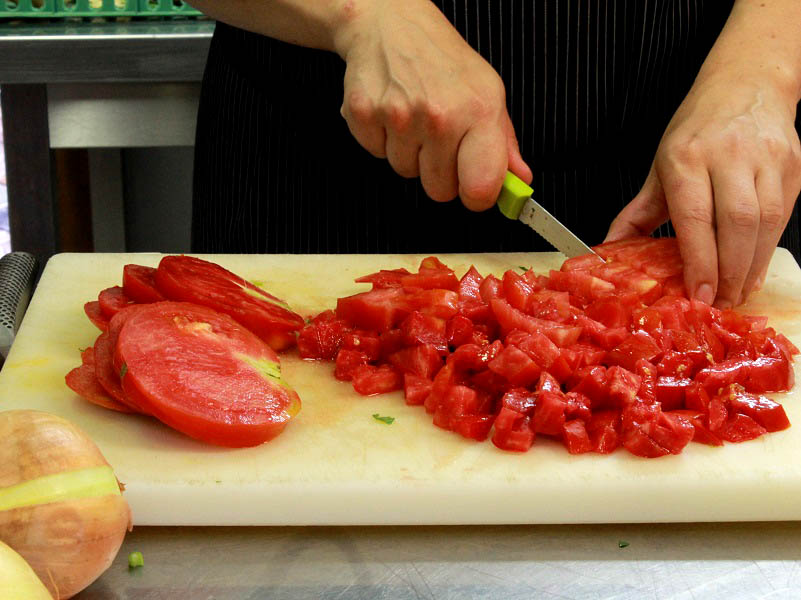 Bruschetta, the simplest of pleasures. When olive oil has just been pressed in the colder months all you need to do is toast some bread and rub some garlic over the top. Now, in the summer when tomatoes are wonderful and fresh, bruschetta takes on a new life and is covered in diced red mature tomatoes.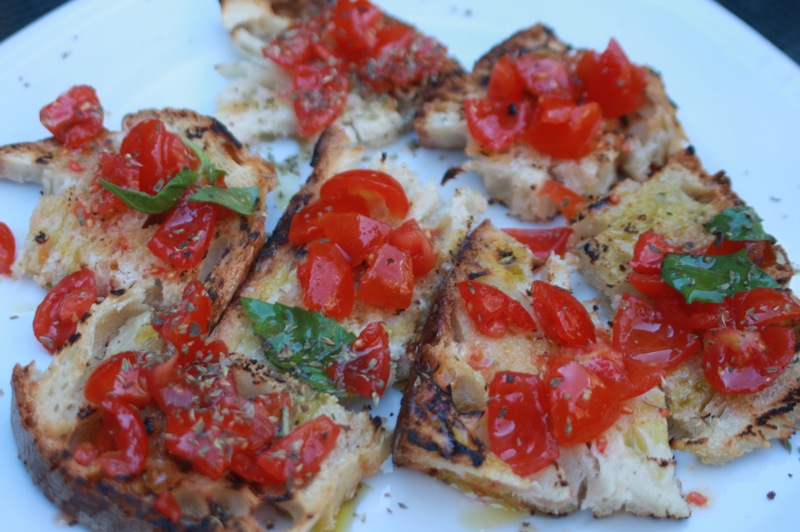 Panzanella is a cold bread salad whose name of uncertain origins probably derives from the word, "pan", which is short for pane or bread, and "zanella", an old Italian name for a bowl. Its main ingredients are unsalted bread, tomatoes, red onions, basil, olive oil, vinegar and salt.
Pappa al pomodoro is a very famous Tuscan soup of peasant origins. It's made with Tuscan bread, olive oil, garlic, broth, basil and 'bombolini', which is another name for those slightly dried tomatoes that hang on the hoods of farmers' chimneys. If you ask for an authentic pappa al pomodoro recipe in Tuscany you'll receive many different versions.
Tomato sauce, is surely one of the most popular pasta toppings in Italy. It's an easy and flavorful dish that showcases the summer's garden flavors. In the summer, when tomatoes are picked from the vegetable patch, wary families prepare kilos and kilos of sauce for the winter to come. There are several recipes, all good: the fact is that this homemade tomato sauce flavoured with herbs and vegetables stored under vacuum can provide tasty meals in just a few minutes for many months. Check here our recipe for pomarola.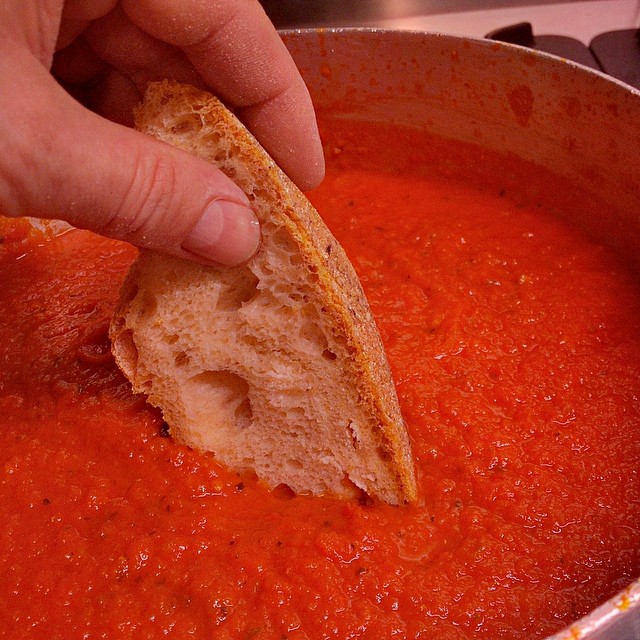 In Livorno top local specialties are made with local fish and contain a generous dose of tomato sauce. Along with the cacciucco fish stew, mullet in red tomato sauce is the emblematic dish of Livorno.
Turn your freshly picked tomatoes into a fresh red foam and combine with a soft mozzarella mousse. The result is an amazing an original and funny summer cocktail that melts in your mouth as you'd never imagined.
A fast, easy to prepare and flavorful pasta sauce recipe. This recipe includes also "gota or guanciale di Grigio del Casentino" as ingredient: a very special cold cut made with pork cheek from free-range pigs living in the Casentino woods.
You might also be interested in