Bruschetta Recipe - Tomato over Roasted Bread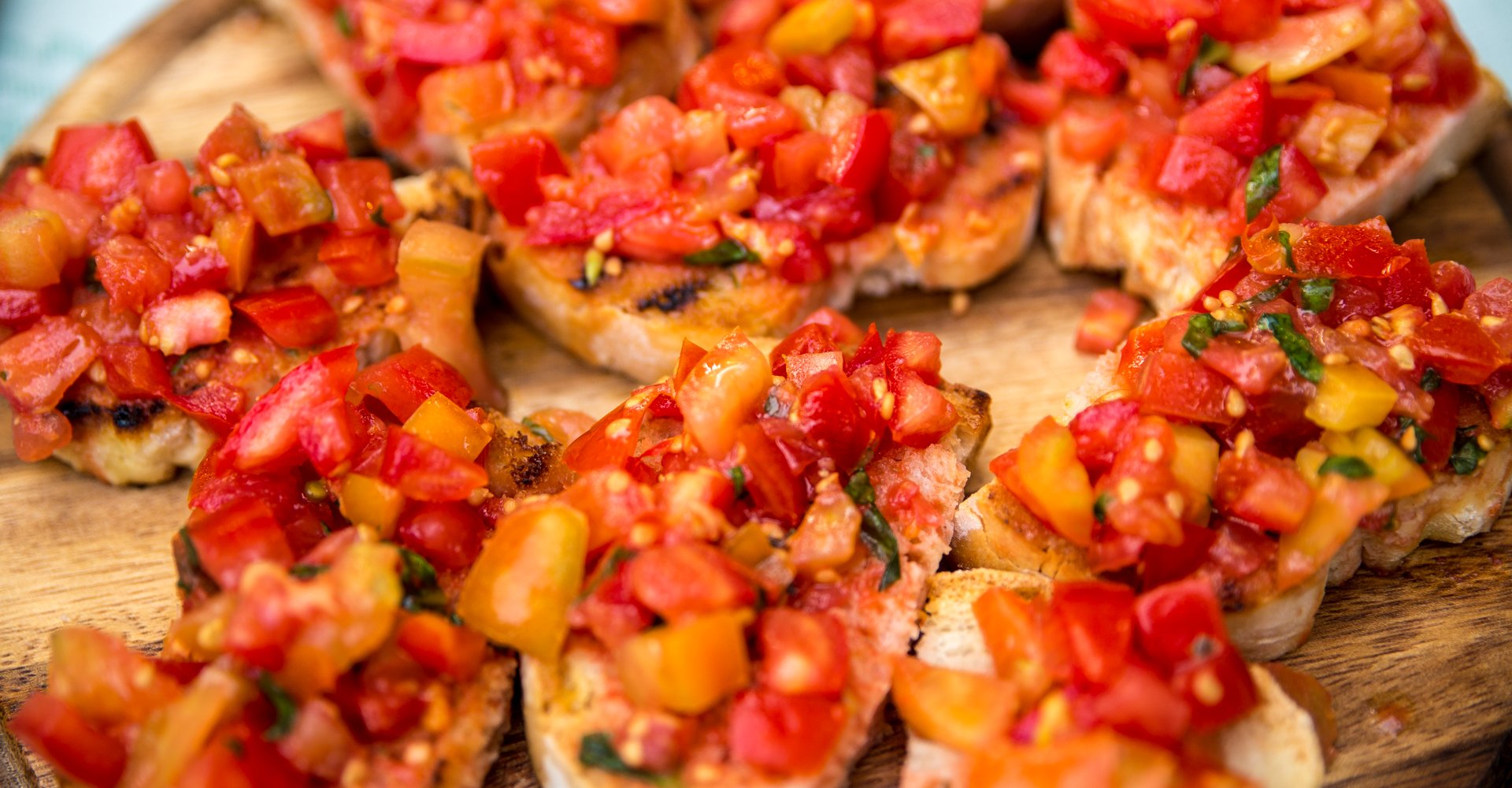 Photo © Bernardo Conde
Bruschetta, the simplest of pleasures. When olive oil has just been pressed in the colder months all you need to do is toast some bread and rub some garlic over the top. Complete it using the newly pressed evoo and you're done. One of the greatest "fast foods" you can treat yourself with.
Now, in the summer when tomatoes are wonderful and fresh, bruschetta takes on a new life and is covered in diced red mature tomatoes.
Ingredients
6 medium-sized juicy tuscan tomatoes

basil leaves, roughly torn

extra virgin olive oil

6 large slices of tuscan saltless bread

1 or more garlic clove, peeled
Preparation
Dice the tomatoes and put them into a bowl.
Add the basil and season with salt.
Mix through about 3 table spoons of extra virgin olive oil.
Grill the bread slices on both sides and rub one side of each with the whole garlic clove, some choose to dice the garlic and mix it with the tomatoes, it's your choice.
Cover with the tomato mix and if you like add some more olive oil.