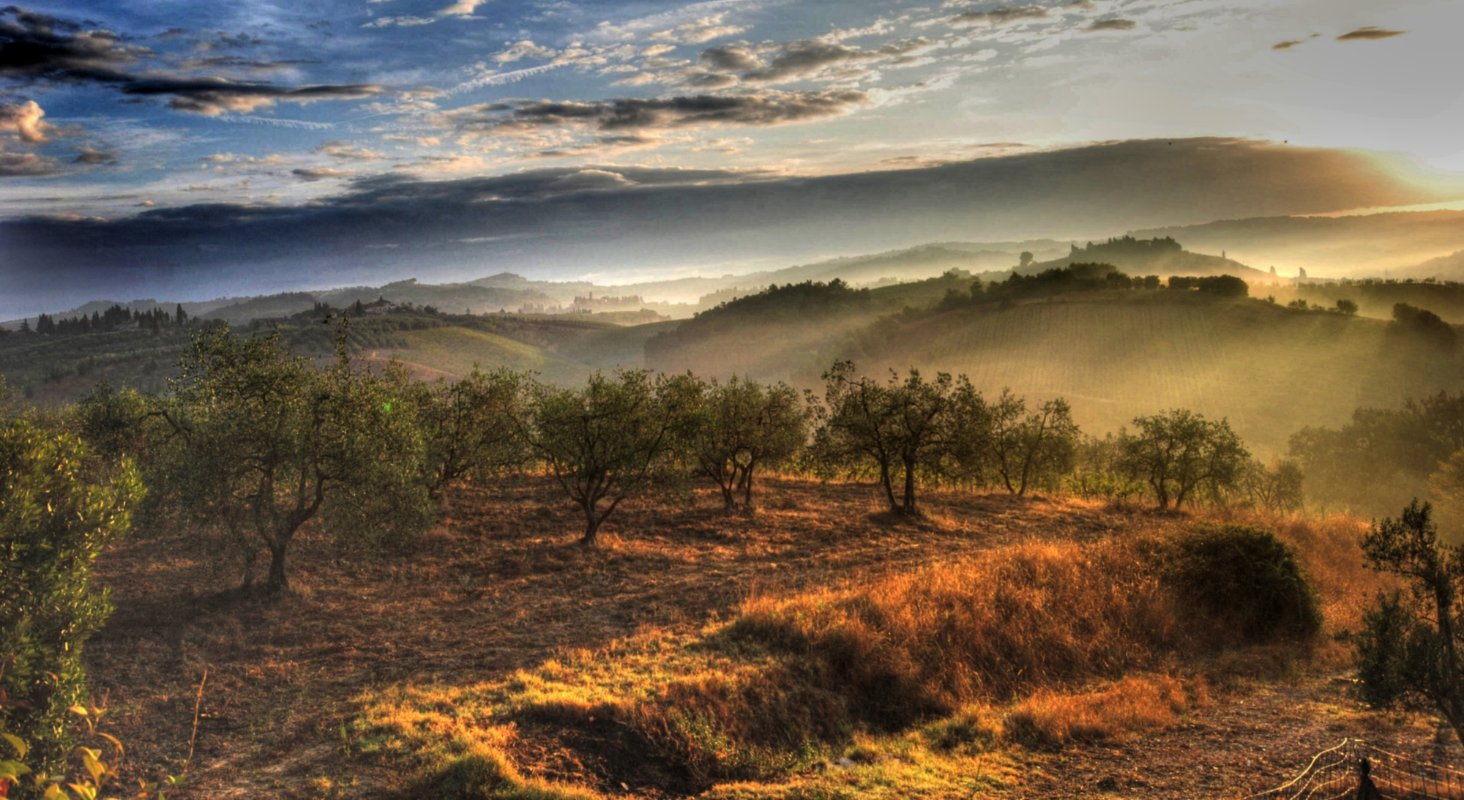 The strategic importance of the Val d'Elsa lies in its paths and roads. It is both the passageway to the sea and a sacred path, an artery that brings "the Tuscan touch" from Florence to Siena. Its development was due to the Via Francigena and its propensity towards a sustainable economy is thanks to its wine and olive oil production, as well as crystal, mechanics, paper, electronics, ceramic and furniture production.

While the valley's reserved nature has saved it from mass tourism, it is a wonderful place to truly encounter Tuscany. It has all of the Tuscan characteristics including art, good food, great wine and its picturesque landscape. Machiavelli lived near here. Three towns that best describe the area's distinctiveness San Gimignano, Monteriggioni, and Colle. The Val d'Elsa is a living history book whose pages you can flip by talking with its people, enjoying its flavors, tastes and gorgeous landscapes. There are two place - Casole and Radicondoli - where this space-time contact is most perceptible, perhaps because they are less architecturally imposing:.

To understand this area, one needs an archeologist's spade, the lens of an anthropologist, a historian's notebook, the art historian's camera, the tastebuds of a gormet chef, the statistics of a sociologist, a psychologist's introspection and the economist's calculator.