A journey through art and history to explore ancient Roman amphitheaters
In Tuscany, there are numerous amphitheatres to visit, some of which also still host really exciting festivals and shows
You can call them "open-air museums" or simply "ruins" but they are something more than these: they are a testament to Italy's glorious past, immersed in the nature and culture of our country: the ancient amphitheaters of the Roman period, which, then like now, continue to make passers-by and spectators dream. In Tuscany, there are numerous amphitheatres to visit, some of which also still host really exciting festivals and shows.
Let's start at the Roman amphitheater of Fiesole, which dates to the first century and is surrounded by the remains of thermal bath structures and religious buildings. It has the typical plan of a Greek theater, leaning on a rocky slope and with a semicircular shape.
On the stage of this historic structure, the summer festival "Estate Fiesolana" is held every year, highlighting classical music, jazz and cinema.
Equally impressive is the amphitheater that is part of the archeological area of Roselle (Grosseto). Again, the theater dates back to the first century A.D., but unlike the amphitheater in Fiesole, the building has an elliptical shape and it is substantially smaller. When the weather is warm, the amphitheater is the stage of the event "Estate Rosellana". The excellent acoustics of the theater make dance and prose performances unforgettable! Often, the performances take place at sunset, when everything becomes even more magical.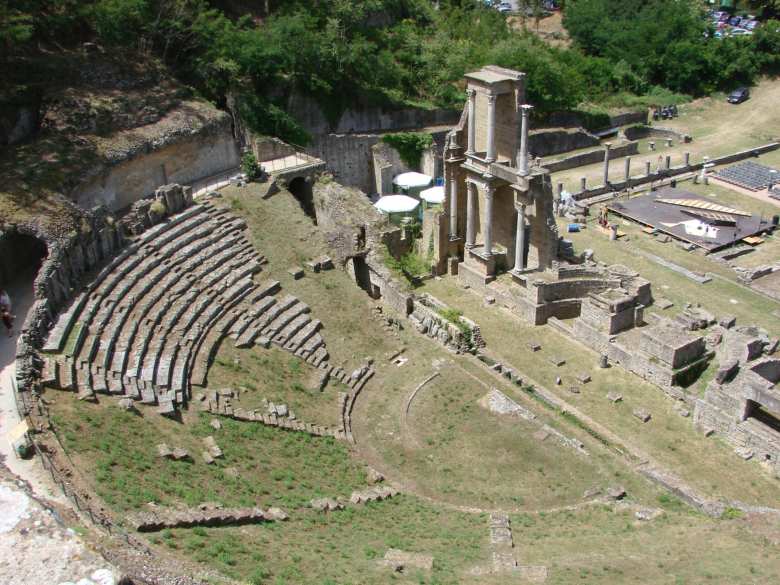 The Roman amphitheater of Arezzo, located in the south part of the city, was completed around the beginning of the second century. The building is part of the State Archaeological Museum Mecenate and can accommodate nearly 80,000 spectators.
The archaeological site of Volterra is definitely one of the greatest Roman finds in Tuscany. At the foot of the city rises the majestic amphitheater: the bleachers are still visible, and so are the columns and the proscenium. With a little imagination, it's easy to imagine it as the setting of a typical evening party at the time of the Roman Empire.
Finally, why not add another destination? Like the lively Piazza dell'Anfiteatro (Amphitheatre Square) in Lucca. Built in the Middle Ages, on the ruins of a Roman amphitheater from the II century, it is now one of the main attractions of the city. Its structure makes it an ideal setting for town meetings, orchestras and festivals.
You might also be interested in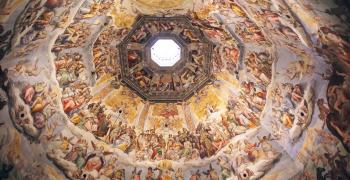 Learn more
Art and Culture
Tuscany is the cradle of the Renaissance and known all over the world for its immense artistic and cultural heritage.
continue...