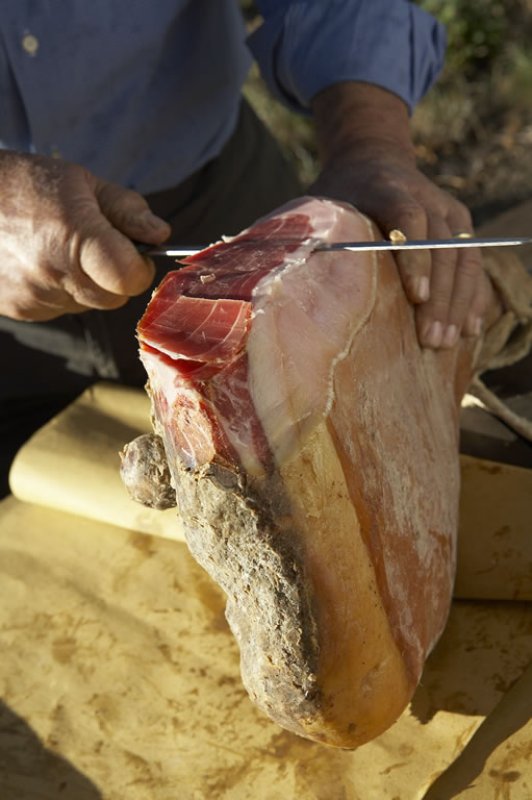 The best of Tuscany to 'taste'
The traditional recipes and ingredients of the Tuscan table
A vast, centuries-old heritage that also passes through the kitchen: art and tradition are the ingredients that make Tuscany so special. A holiday in Tuscany offers much more than world-class art and fashion, but also great food for the knowledgable palate!

Genuine ingredients that are locally cultivated and produced and age-old recipes of dishes made with the knowledgeable hands of the women of yore. A trip to Tuscany is also a journey to discover and savour centuries of culinary and enological excellence. Discovering the region's most famous local dishes also allows visitors to explore and admire breathtaking views from hilltop hamlets, and the palazzos and artworks of the places in which these local dishes are made! From the most beautiful and famous Tuscan cities to the region's medieval villages, this territory is scattered with traditional trattorias, restaurants and wine shops to taste, and even, buy some of Tuscany's most envied delicacies!

Visitors should start a 'taste' itinerary in Tuscany in a confectioner's shop in Siena: it is the best place to start! Stop at a traditional cafe or restaurant, perhaps in Piazza del Campo or near Piazza Duomo, and take the time to savour Siena's 'ricciarelli' pastries, its Panforte Margherita cake or its traditional pasta called 'pici.' After your snack, explore some of the Renaissance masterworks that are scattered throughout the city. Siena's incredible culinary cuisine, unique 'tastes' and 'flavours' paired with its priceless artworks have given this Tuscan town a world-class name!

Traditional recipes have simple instructions yet always maintain the flavours and tastes of yore. This is the true 'taste' of the Tuscan table! You can't visit Tuscany without trying a plate of 'pappa al pomodoro': an organic dish that can be made only where there is good bread and good olive oil! Other traditional foods include bread soup, barley vegetable soup, 'panzanella' bread salad, tripe and traditional chestnut cake ('castagnaccio'). These were all food's that local peasants ate centuries ago and that today have become bone fide culinary delicacies the world over.

After having visited the Uffizi gallery in Florence, make sure you stop at a restaurant to try a local dish.
Florentine steak is a must as is the traditional Tuscan starter: a special mix of cured meats, cheeses and 'crostini.'

The traditional dishes that are worth trying are many, and they are all prepared in the same way as Italian grandmothers prepared them. So, what are waiting for? Come and try them all... and be prepared to fall in love with Tuscany!

You might also be interested in