Fairytale castles and fortresses in Colle Val d'Elsa
A stroll through monumental buildings and treasures
Colle Val d'Elsa has always been an important city for the political and commercial dynamics of the past: it was a central point in the war that pitted Florence and its territories against Siena. Through the entrance gate, you'll find yourself in via Gracco del Secco, a road that crosses the historic village and home to large residential palaces and hotels.
Behind their late-17th-century, yellow façade, commissioned by Peter Leopold of Tuscany, you can find both the former Hospital of San Lorenzo and the old Conservatory of San Pietro, with its adjacent church. Both buildings were commissioned by the powerful Usimbardi family, a member of which was the first bishop of Colle Val d'Elsa.
San Lorenzo and San Pietro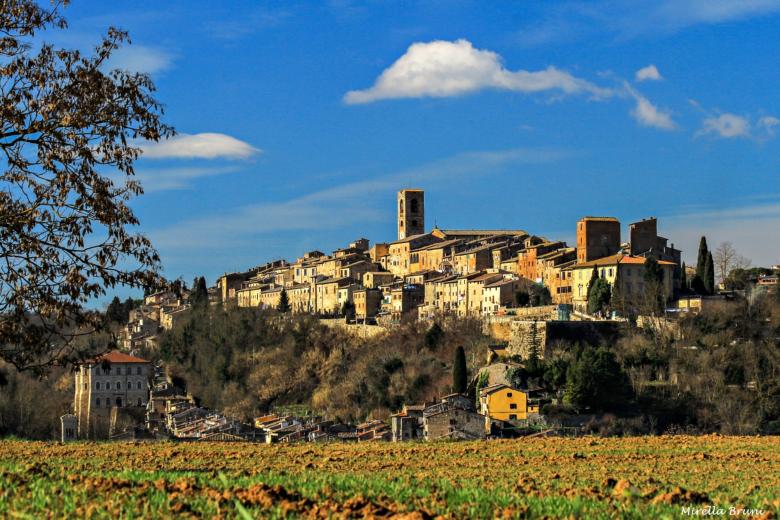 The former Hospital of San Lorenzo, built in 1675, shows signs of the enlargement ordered by Grand Duke Peter Leopold and overseen by the engineer Bernardino Fantastici. The old Conservatory of San Pietro, finished in 1606 following a design by Giorgio Vasari the Younger, is today a museum that hosts both temporary exhibitions and the collection of the Civic and Diocesan Museum of Sacred Art, which vaunts a large number of artworks ranging from the Middle Ages to the 20th century.
Picture-perfect landscapes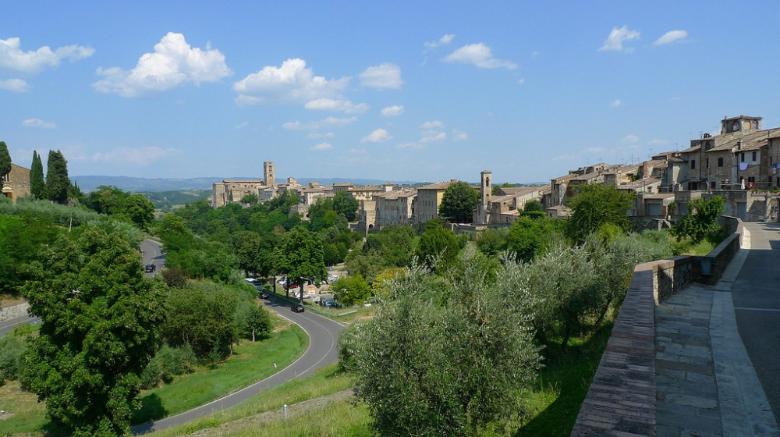 Crossing through the village of Santa Caterina, you'll notice the ruins of several merchant homes dating to the 13th and 16th centuries, which still show the original structure of a typical tower-house; from piazza Baios, you can admire the turreted medieval buildings on via dell'Amore and via del Refe nero. Today, nothing remains of Porta Vecchia except for the massive Renaissance tower that serves as a cistern, the historic origins of the network of aqueducts in Colle Val d'Elsa.
Following the road, you'll come to the 15th-century Church of Santa Caterina d'Alessandria, adjacent to the Oratory of the Filippini and the Oratory of the Compagnia dale Croce. The piazza in front of the church is home to the former residence of the humanist and Lutheran theologian Aonio Paleario – burnt at the stake in Rome in 1570 –and you can enjoy a pleasant break under the shade of the trees while you admire stunning views of the Tuscan hills and a beautiful panorama of the Church of San Francesco.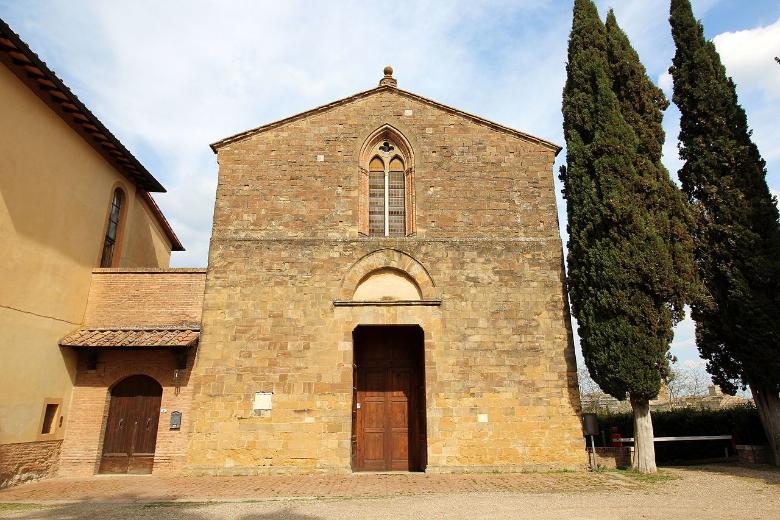 The Church of San Francesco, sitting on a hill in front of the castle, can be reached via a 14th-century arched bridge, built to connect the monastery to the village of Santa Caterina. Leaving from piazza Santa Caterina and following the main road, you can reach Palazzo Renieri-Portigiani, today home to the municipal government. Construction on the palace can be traced to Bernardino Renieri, patron and engineer employed in the French court under Charles IX, later elected to serve as the architect for the Guelph faction, working in the service of Francesco I de' Medici.
You might also be interested in