The best beaches near Castiglione della Pescaia in Maremma
Beaches of all kinds along the Maremma coast
Dreaming about a beach holiday in Tuscany? Castiglione della Pescaia is one of the best beach towns around, and besides its unspoiled landscapes and quaint fishing village, you'll find a whole range of spectacular beaches in the surrounding areas. Situated in southern Tuscany in the Maremma region, the area of Castiglione della Pescaia offers everything from untouched nature to kilometers of beaches, both wild and equipped. So whether you're planning a romantic getaway, a holiday with friends or a fun-filled adventure with the kids, these beaches are sure to exceed your expectations.
West Beach (Spiaggia di Ponente) and East Beach (Spiaggia di Levante)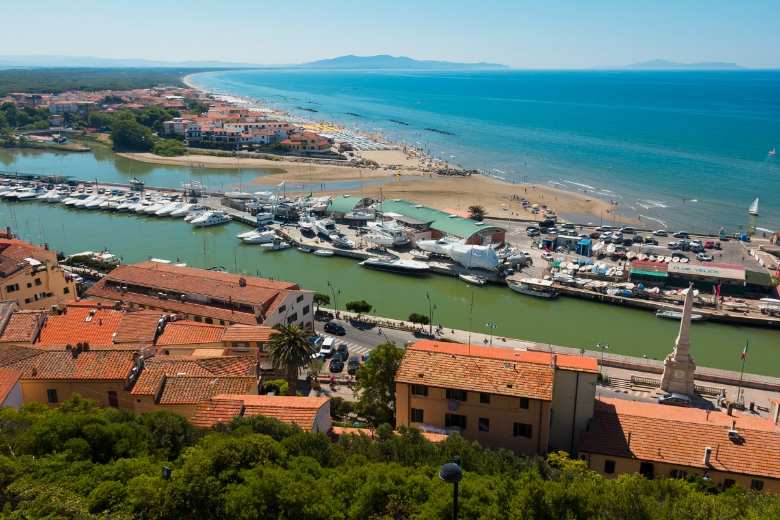 Castiglione della Pescaia's beach is located right in front of the village, and this sandy beach with shallow waters can be reached on foot. Castiglione della Pescaia is composed of a number of beaches, as they can be divided into West Beach (Spiaggia di Ponente) and East Beach (Spiaggia di Levante), separated by a harbor and channel called Fiume Bruna. West beach stretches towards Punta Ala from the harbor and is a bit more crowded that its eastern counterpart. Here, you'll find beach resorts, bars and restaurants, not to mention free beaches. East Beach stretches from the harbor towards Marina di Grosseto (south of Castiglione della Pescaia). It's similar to Levante beach, though less crowded. Going towards Marina di Grosseto, continuing past East Beach, you'll find another beautiful beach called Le Marze.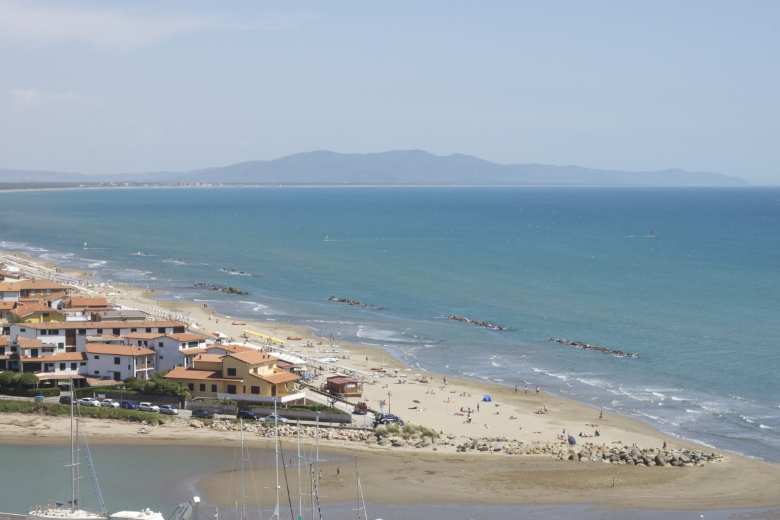 Le Marze is a beautiful beach located between Castiglione della Pescaia and Marina di Grosseto, featuring the beautiful Pineta del Tombolo nearby. This long sandy beach boasts the Maremma's typical thick vegetation, making it a real paradise on Earth. The dunes, more than two meters high, are one of the area's most special features, spanning about 6 km in length and about 100 meters wide, which are generally free and popular amongst sports and wildlife lovers. They may be accessed via three different points, so leave your car in one of the stop areas and walk along a beautiful stretch of pine forest to make your way there. You can also walk the entire stretch of coast between Castiglione della Pescaia and Marina di Grosseto on foot. In the farthest point between two of the three access points (a 20/30 minute walk), you can opt to hang out at a few nudist beaches, or bring your pets to Bau Beach. This part of the coast is known for having wind conditions perfect for water sports, including kite surfing, surfing or wakeboarding. Going north, heading towards Punta Ala, you'll find a variety of other beautiful coves that can be reached via a bike path. Here's what to check out:

Capezzolo beach, easily accessed on foot or bike, features a waterfront with bars, beach resorts, ice cream shops and a playground for children. Given its proximity to the Punta Capezzolo promontory, you're bound to found a rocky terrain on the shore. In some of the area's beach resorts you can even play beach volleyball, hire pedal boats or canoes. The beach is rather busy during the high season, but the view is simply superb: you'll see islands of the Tuscan archipelago (Elba, Montecristo and Giglio), and sometimes even the mountains of Corsica. And the view of the castle-adorned village is definitely worth checking out.
One of the area's most pristine beaches is surely Roccamare, tucked away behind thick and wild pine forests featuring walking and bike paths. You'll find a bike path that runs along the main road and stretches from Castiglione della Pescaia's town center to the coast. This beach is less crowded, making the water crystal-clear and relaxation a must. Much of the beach that connects Rocchette to Riva del Sole is free, though a few sailing schools occupy a select area. It's popular for families with children and groups of friends - perfect for playing football or beach tennis on the shore.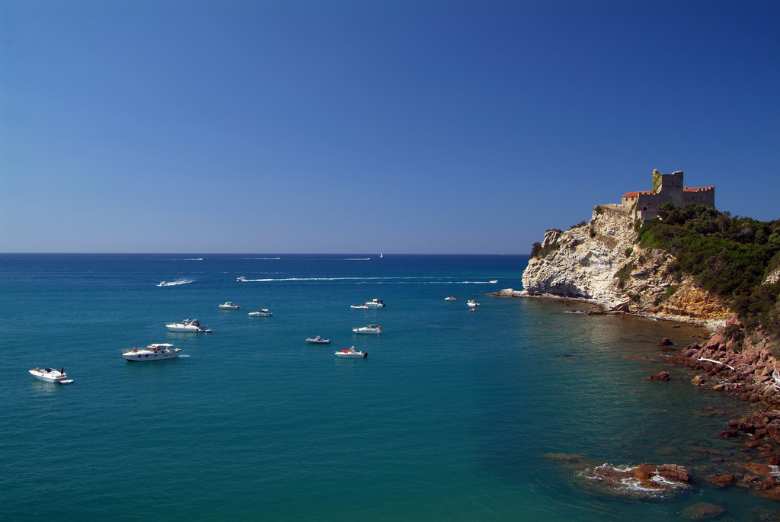 Le Rocchette is a sandy beach with a rocky seabed perfect for snorkeling. The beach at Punta Rocchette is rockier, making it a favorite among young divers. During the year, the rocky stretch of coast is filled with surfers in training (even in winter), while in the summer the beach is more crowded due to beach resorts and campsites in the surrounding pine forest. Finding parking is not always easy; however, local transport is offered in Castiglione della Pescaia's center. You'll find a wide range of services here: pedal boat rental, sailboats and beachside drinks and music. The area also boasts a bit of history thanks to the remains of Rocchette Fort. Construction dates to the 12th century; Cosimo I de' Medici wanted to protect coastal populations from the Saracen invasions, and the structure was enlarged in the second half of the 16th century. 30 meters high, the fort overlooks the sea is currently under private ownership.
You'll reach Casetta Civinini Beach by wandering easy trails in Castiglione della Pescaia's pine forest. This long beach vaunts white sand and beautiful views of the gulf area. It's almost entirely free except for select beach resorts. The beach is perfect for families with children, as there's plenty of space for playing in complete tranquility, even in peak tourist season. With crystal-clear waters, visitors often spot dolphins and stingrays.

With its white sand and sapphire-blue sea, Cala Civette is definitely one of the most beautiful free beaches around. The area is marked by Torre Civette and thick vegetation, perfect for lunch and resting during the hottest hours of the day. It's very popular among young couples, and by following a narrow path you'll reach another beautiful area, Cala Violina beach. You'll have to wade through the Alma River to reach the beach, though the water is only up to your knees.
Located between Torre Hidalgo and Cala del Barbiere, this white sandy beach is connected to Casetta Civinini. In this stretch, the beach is much wider and offers tourists rental services, delicious food and a sailing school.
You might also be interested in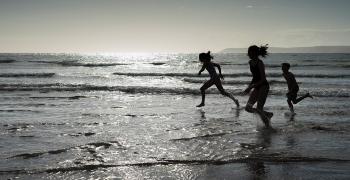 child_friendly
Learn more
Family
Travelling to your holiday destination is a fundamental part of your vacation and it's important for your children to avoid the boredom, have fun and
continue...