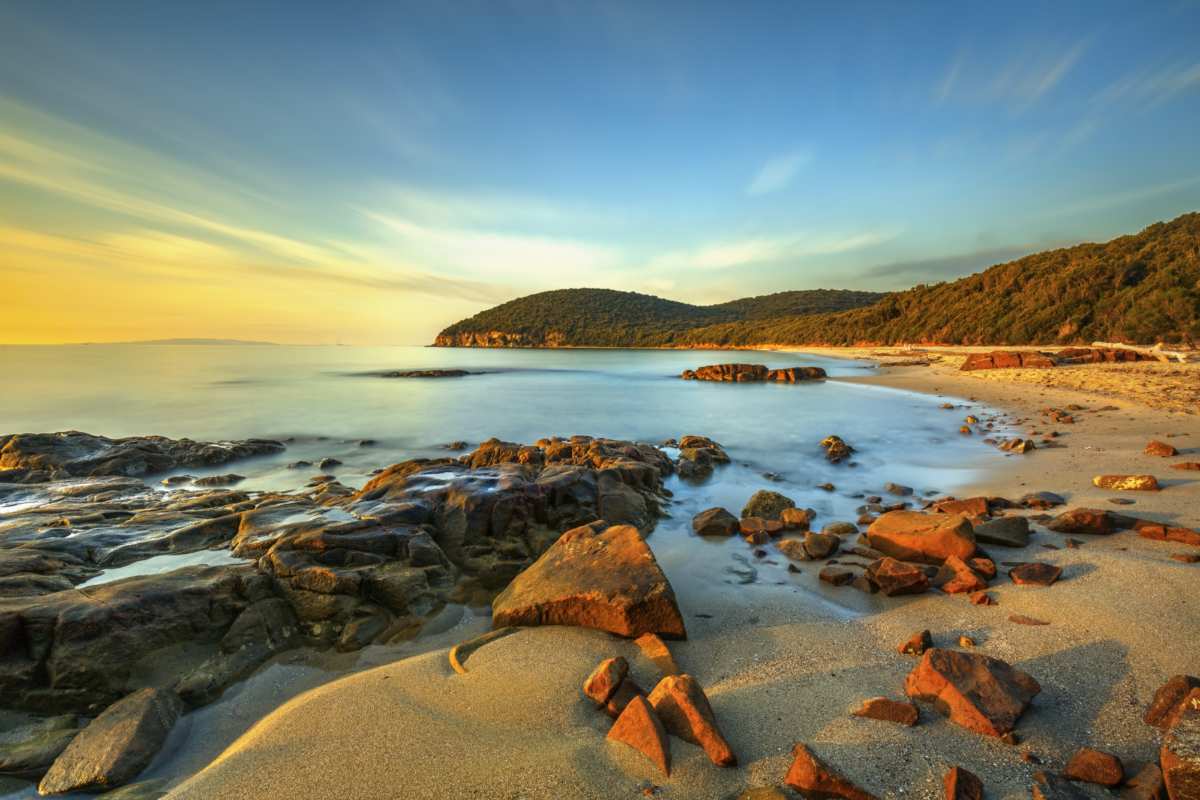 Photo ©Stutterstock.com / StevanZZ
natureNaturalistic attractions
Cala Violina
The sound of the sand recalls the soporific strings of a violin
Cala Violina is one of the most beautiful beaches in the Maremma. Located between Follonica and Punta Ala in the municipality of Scarlino, it takes its name from its unique feature: tiny quartz grains of different shapes that with each step "play a melody" that resembles that produced by a violin. Sound beaches are an ancient phenomenon, already narrated by Marco Polo in the dunes of the Dunhang desert. There are only around one hundred similar places in the world. How does a beach make sounds? One of the most accepted hypotheses is that sound waves are caused by the vibration of the grains when they are moved. Once trampled with a firm movement, they emit a frequency between 500 and 2,500 hertz.
Cala Violina, in the Mediterranean scrub of the Scarlino natural reserve, is a strip of beach facing an unspoiled sea, enclosed between two promontories. Here, you can find perfect routes for those who love sports, with walks varying from leisurely strolls to demanding climbs, also great for mountain bikes. The spot is also popular in spring and autumn thanks to its mild climate.
Near the beach, there are benches and tables for a picnic in the shade but make sure to take your waste away with you.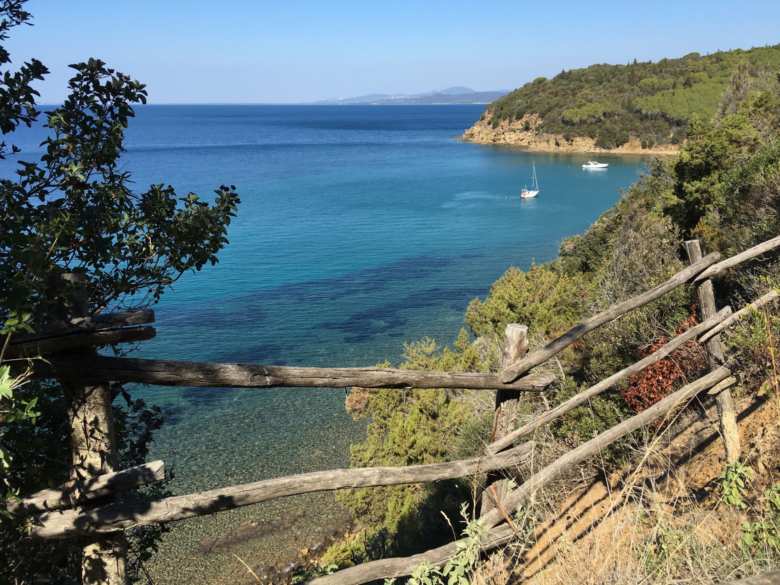 Cala Violina can be reached on foot or by bicycle in a tiring but beautiful route from the Puntone di Scarlino, immediately after the Portiglioni area. You can also reach it through the countryside, arriving by car or motorbike at the parking area of Pian d'Alma, a typical rural area in Maremma characterized by large crops and small farms. But there is also another way to reach this pearl in Tuscany, the sea. From the port of Scarlino (renowned for international sailing competitions) and from the Fiumara canal, which is located next to the port, direct boat trips depart from the splendid coves of Scarlino, including Cala Martina, a fascinating place taken by Giuseppe Garibaldi in 1849.
Social & Web
Find out what they say about us, and tell us about your Tuscany!
Scarlino
ENCHANTING BAYS DRAPED IN RICH MEDITERRANEAN SCRUB
The name Scarlino comes from the Gothic word "scherlin," meaning "torch-light procession," and points to the role played by the town's lighthouse in the Roman port of Scabris (today's Puntone port.) Recent archeological digs in the Puntone area unearthed an important Etruscan necropolis and burial mound, signs of early settlements dating back to the 6th and 7th centuries BCE. ...
Morekeyboard_backspace