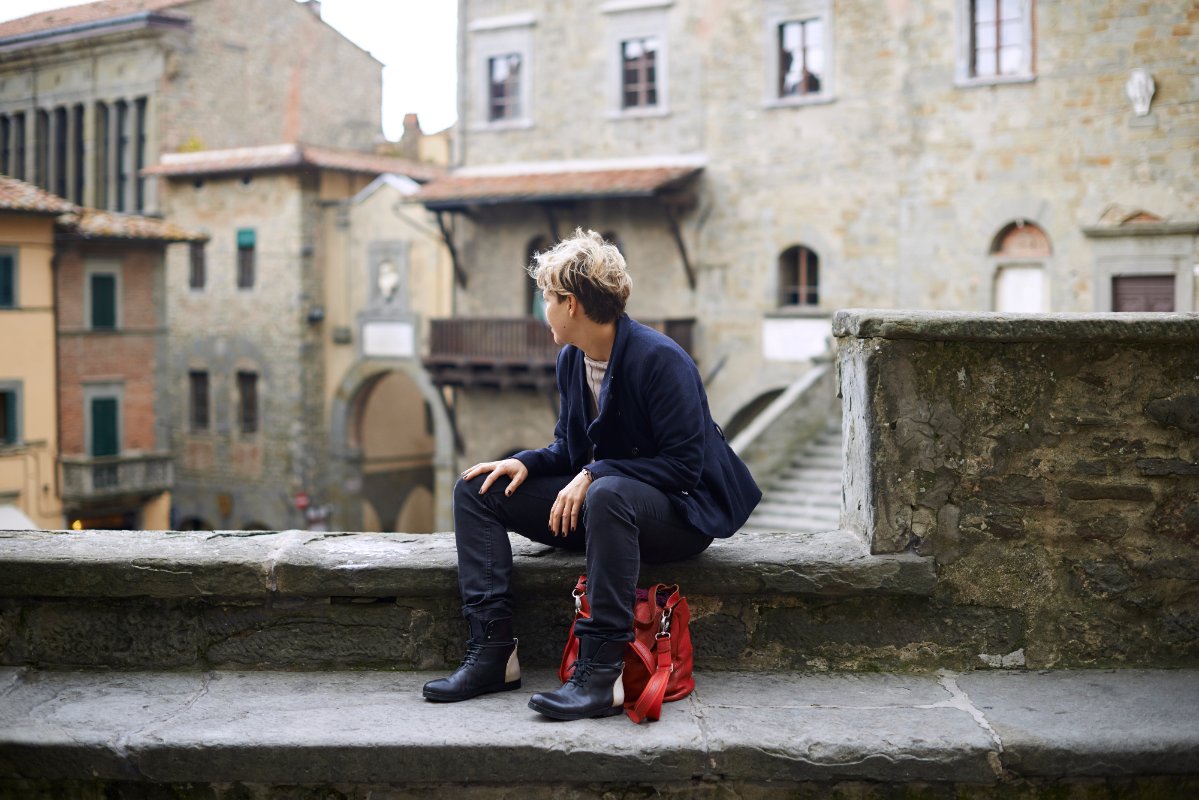 Yesterday it was the last day of Taste and Fuori Taste in Tuscany and I am already wondering when the next edition will be. Do you know when you are able to have so much fun, tasting the best flavors, seeing beautiful things and sometimes even without spending anything? Florence is fantastic because there is always a new (interesting) event to visit.
What is Taste and Fuori di Taste?
It is the 5th edition of Taste in Florence and if you haven't heard about it before I'll explain it. Taste is an event for foodies. The 2010's edition was based at Stazione Leopolda from March 13th to March 15th. As a single place isn't enough for a gastronomic city like Florence there is also Fuori di Taste, a calendar of events that pops up all around the town before and during Taste. My favorite place "Fuori di Taste" was Ricardo Barthel Showroom, where people could participate in free tasting sessions with high quality food (Cipriani) and wine (Cantine Lunae Bosoni) surrounded by beautiful ceramics, decorative elements for bathrooms and kitchen, complete spaces to inspire the interior design of the new home. Besides, Francesco Barthel was an excellent host, very kind to all the guests. Some of the pictures we took there can be found here at TuscanyTrends Flickr. Another great option was "Cantina Pieve Vecchia and Products from the Maremma" at Sala delle Vetrate (former "Murate"). It was a free public event where guests could delight themselves with pecorino (Tuscan cheese made of sheep milk) offered by Caseificio Il Fiorino, Tuscan salami by Franchi, Tuscan wine by Cantina Pieve Vecchia and delicious Tuscan biscuits by Corsini.
News about 2010 edition
There's a great buzz online on Taste 2010. You can read fresh news about it here: FACEBOOK - Taste Fan Page - Fuori di Taste Fan Page TWITTER - Fuori di Taste Twitter YOUTUBE - Tuscanycious Youtube - TuscanyTunes Youtube BLOG -PittiBlog -Tuscanycious GOOGLE MAP FLICKR - PittiTaste Flickr - Tuscanycious Flickr - TuscanyEvents Flickr - TuscanyTrends Flickr Everybody's Taste Flickr Group (join and add your pictures of Taste there!) [geo_mashup_map]
You might also be interested in