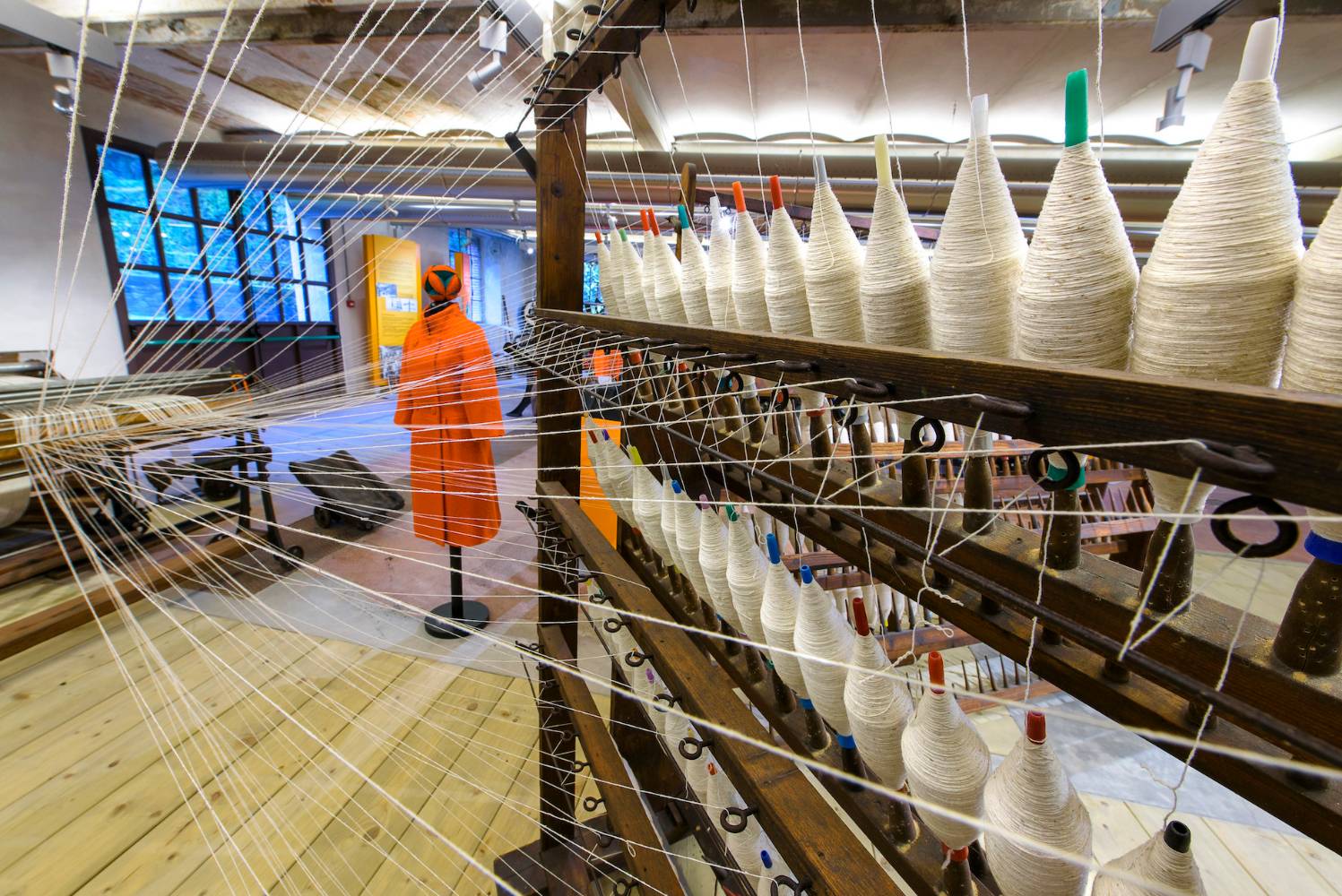 Flavors and crafts of the Casentino
Woods, Romanesque churches and historic flavors
The history of Stia and the Casentino generally revolves around the threads of the famous Casentino cloth, the sweet taste of chestnuts and the hard consistency of pietra serena: raw materials that have defined the somewhat difficult landscape, with its shepherds and traditions that are far from cities and large inhabited centers.
Life here is experienced at its most authentic, and is particularly rich in local artisans. There's no excess to be found in their products, no need to override the ancient with modern artistic formulas. On the contrary, there's a desire to preserve what has vanished elsewhere. These are the most authentic and reliable guides along the roads that lead, through the castles and ruins buried by vegetation, to the shops.
With a maximum focus on essentiality, and on the composure of gestures, costumes and artifacts, everything reflects the essence of this mysterious land that has been crossed by saints, wolves, extraordinary characters and objects of the highest quality. It's certainly never banal or devoid of personality.
Craftsmanship and historic trades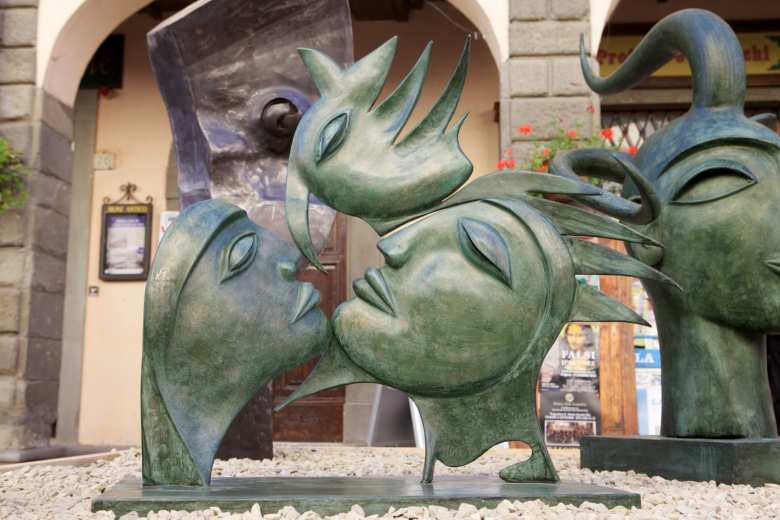 The typical craftsmanship of the Casentino was created and developed to meet the needs of its inhabitants. Here, the valued Casentino cloth is produced, a rough, waterproof and rustic fabric, with a characteristic orange color, perfect for making coats, jackets and cloaks.
Casentino is also an area dedicated to wrought iron processing. The extermely aware and experienced salpellini create works of art which then go on to furnish homes all over the world.
The pietra serena characterizes the Tuscan landscape, especially in the hamlet of Strada in Casentino, which hosts a national exhibition of worked stone every two years.
In addition to chestnuts, the "queen" of the table, from first courses to sweet recipes, Casentino also boasts a vast choice of agri-food products. The red potato of Cetica is among the local specialities, used mainly in stews or gnocchi. Other typical foods include Pratomagno zolfino bean, excellent seasoned with a drizzle of extra virgin olive oil, the excellent Chianina steak and, of course, Casentino prosciutto di grigio.
If you happen to be in the area over the Easter period, you can sample panina, a sort of biscuit made in two different ways, both salty and sweet. Originally, on Easter morning, the Casentino cavallai would enjoy a rich breakfast of sandwiches, boiled eggs, salad, lamb cutlets and cold cuts. This delicacy has now become a respected tradition.
You might also be interested in

pan_tool
Learn more
Craft
Tuscany is one of the Italian regions better known for its excellent craftsmanship.
continue...