From Keith Haring's mural to the Chiesa della Spina
Take a stroll through Pisa's treasures: look beyond the Leaning Tower
Coming to Pisa and visiting only Piazza dei Miracoli would be like going to a Michelin-starred restaurant and ordering only an appetizer. Go beyond the Leaning Tower, the Duomo and the monumental cemetery: the city has tons of lesser-known treasures worth visiting.
Chief among these treasures are the Keith Haring murals on the external walls of the church of Sant'Antonio Abate: "Tuttomondo" is one of the American artist's only works in Italy. Painted in 1989, it's a veritable explosion of vibrant colors, and its dancing figures symbolize world peace and harmony.
Pisa also boasts two leaning belltowers that most people don't know about. One of these is located at the church of San Nicola. It's worth noting for its distinct octagonal shape and for how it has gradually tilted over the centuries. Even more impressive is the church of San Michele degli Scalzi, in the Piagge area. The belltower here tilts conspicuously toward the Arno, making it quite a sight.
Anyone who wants to truly get to the heart of Pisan life should take a walk through Piazza delle Vettovaglie in the thick of the historic center, where a colorful and lively fruit and vegetable market takes place every day. This is also the perfect place to sample Pisan specialties, such as torta coi bischeri, also known as pilgrims' cake, made with rice, chocolate, raisins and candies; risotto made with white truffle from San Miniato; or the Pisan mucco, a type of beef bred exclusively in and around Pisa, cooked in sauce and seasoned with black pepper.
Don't forget to visit the Church of Santa Maria della Spina, a true gem of Gothic-era Pisa, built in 1230 along the banks of the Arno. It is a small oratory that's beautiful both inside and out. Andrea and Nino Pisano's famous Madonna della Rosa is also housed here.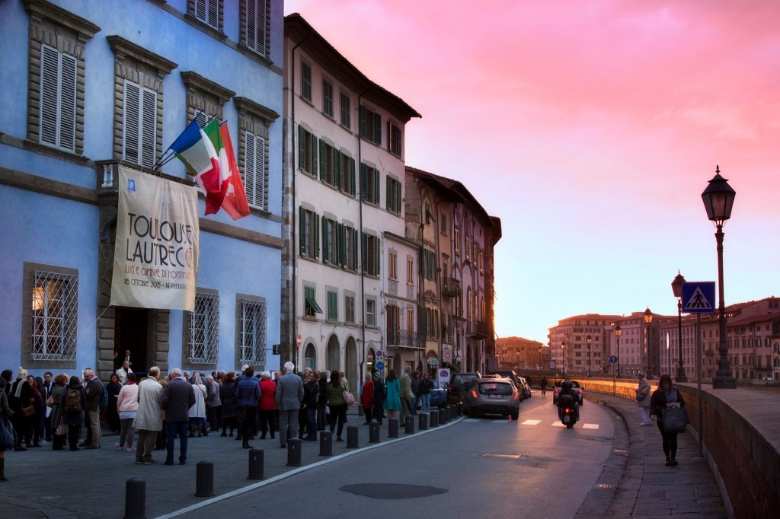 The areas right along the Arno are the most beautiful and appealing parts of the city, both during the day and at night, when the lights reflect on the water. Here you'll find Palazzo Blu, the city's most important exhibition space that always has something interesting on display.
Beyond Palazzo Blu, there is the Scotto Garden, which is a great place to take a relaxing break in a refreshing green space. Finally, don't miss the Museum of Saint Matthew, which houses works by artists like Masaccio, Beato Angelico, Benozzo Gozzoli and Domenico Ghirlandaio.
You might also be interested in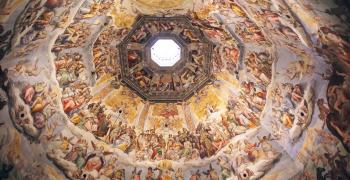 Learn more
Art and Culture
Tuscany is the cradle of the Renaissance and known all over the world for its immense artistic and cultural heritage.
continue...