Spa holidays in the Siena territory
Relaxation and well-being
Summer's end may seem like the time for relaxation will draw to a close, but autumn is actually the perfect moment to enjoy long weekends at the spas, indulging in more relaxation, with a bit of well-being thrown in. So seize this opportunity and head to Siena, that area of Tuscany filled with delightful medieval villages, like San Gimignano and Pienza, and spa resorts, nine to be exact, each suited to a variety of needs and nestled in the famous Crete Senesi.
Well-organized and professional, Siena's spas offer a different kind of range of therapeutic benefits. Healing waters gush from the ground, boasting minerals and clays with extraordinary powers, which are used in several types of treatments, be it medical or beauty. Just one weekend spent in a spa is more than enough to make you regain a forgotten glory, not to mention the energy we all crave from time to time.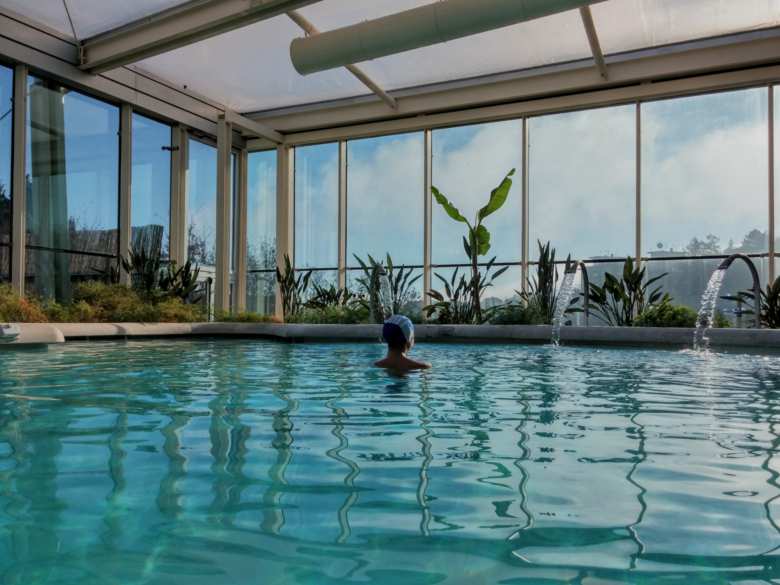 The queen of Siena's spas is Chianciano Terme (termechianciano.it). Along with its famous, old establishment, splendid from an architectural point of view, newer spa centres were opened. There are 4 kinds of water used for treatments and treatments: Holy Water, Acqua Fucoli, Acqua Sillene and Acqua Santissima, all rich in bicarbonate, sulphate and calcium. The sensory spas combine traditional treatments and cutting-edge therapies, promising extraordinary experiences that touch both senses and spirit. At the spa, you can tone your body and mind for regaining balance and well-being thanks in part to a fruitful combination of Eastern Ayurvedic tradition.
For families and kids, try the nearby Terme di Montepulciano (termedimontepulciano.it). The completely modern resort offers designated children's areas, where young ones can play, have fun and take advantage of inhalation treatments suited to their age, while mum and dad can relax with traditional mud treatments that are great for skin problems.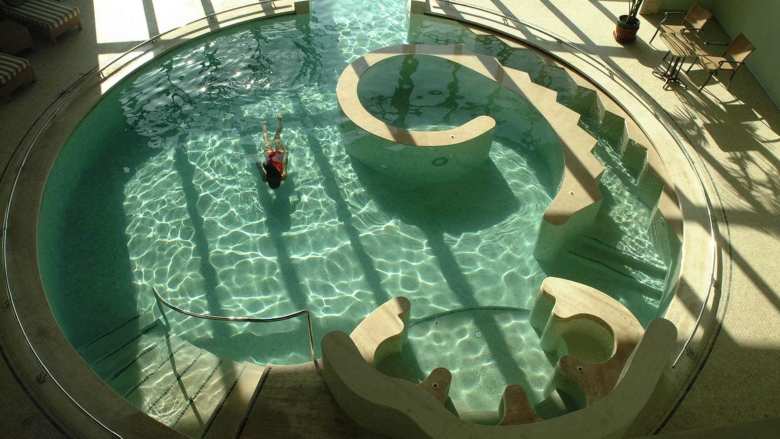 The distinctive qualities of these spa resorts are in the fact that they are suitable for guests of all ages, offering the best treatments and sending you home feeling great, like the Centro Termale Fonteverde (fonteverdespa.com), in the lovely medieval town of San Casciano dei Bagni, the furthest south in the area, though the closest if you're coming from Rome.
Considered by some to be "the most beautiful spa in Italy," Fonteverde offers the best you could ever want from a spa, including a 5-star resort next to the baths, which stands out with a stunning 17th-cenutry Medici portico. All around, you can enjoy the splendour of the Val D'Orcia and its unforgettable views.
And of course we can't forget that Siena is world-famous for its wines, oil, meats and cured cold cuts, so after a relaxing few hours at the spa, end the day with a dinner of local dishes, a sure win for any holiday.
You might also be interested in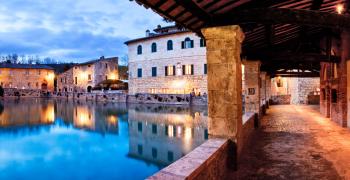 spa
Learn more
Spa and Wellness
If you could close your eyes and push away the overwork, the traffic, the pollution, the stress… it would be a desire for many, especially now that
continue...