Starting points for a luxury vacation in Tuscany
A quick guide to planning an extravagant getaway
Tuscany rightfully gets much attention for its accessibility and broad appeal, no matter what's on your interest list or how much is in your wallet. But truth be told, it's also a premier destination for top-tier luxury travelers—when money is no object, sometimes a five-star hotel might be preferable to a rustic farmstay, despite the latter's charms. Long a land beloved by VIPs and the international jet set, Tuscany is sure to win over even the most discerning travelers—seekers of luxury just need to know where to look.
You might also be interested in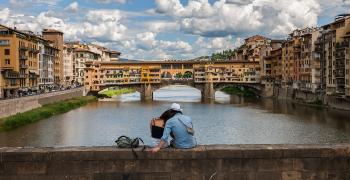 Learn more
Romantic and Wedding
Tuscany is like heaven for food, nature and art town admirers. But it's also the perfect location for couples and wedding celebrations.
continue...