A journey through the land where the pilgrims walked
Serenity & steam in Bagno Vignoni
Sophie and I stepped onto a train car that can only be described as 'toy-sized' consisting of just one carriage taking us from the station of Siena to Buonconvento. Soaking up the rain-drenched countryside, we were brimming with excitement during the drive to beautiful thermal town, Bagno Vignoni in the incredible Val d'Orcia.
Arriving at our hotel in Bagno Vignoni, I hurried to slip on my bathing suit, snuggle in my robe and slippers and head down to my first thermal water experience of the trip. No better way to get to know your fellow 'players' while immersed in what only can be described as the best hot bath you have ever taken. The therapeutic elements of this water are well known through the centuries, pilgrims stopped here while traveling the Via Francigena on their way to Rome.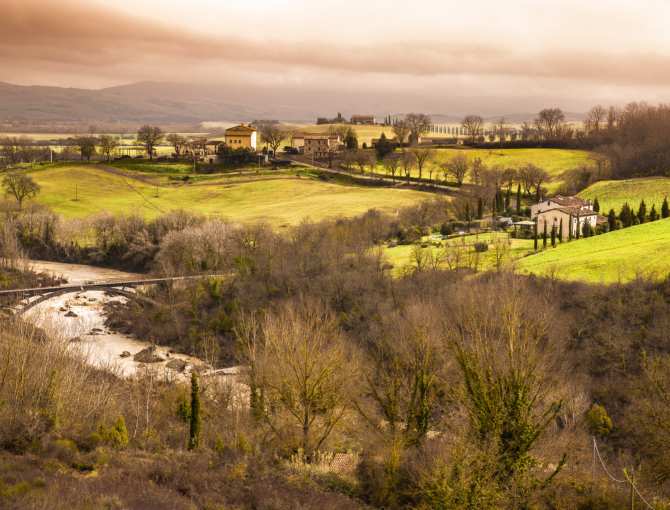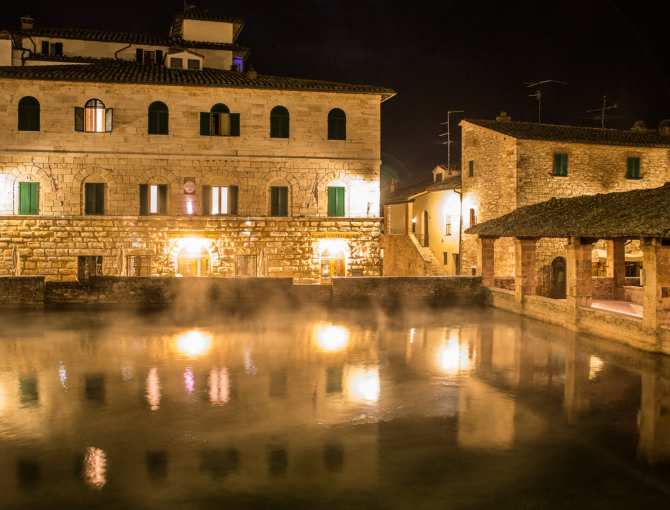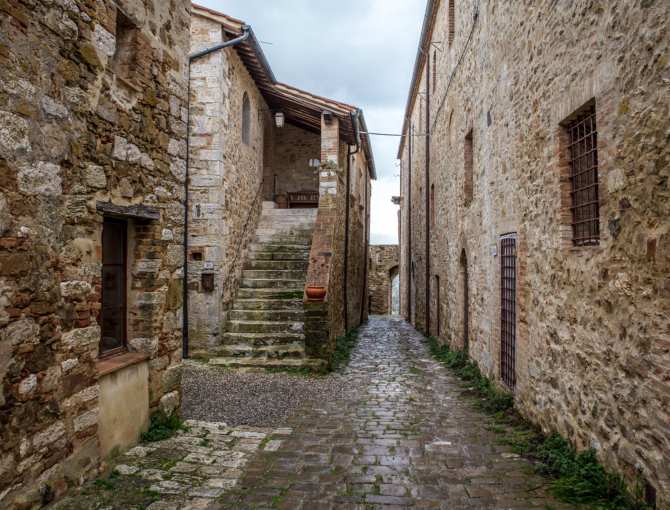 Relax, tradition and food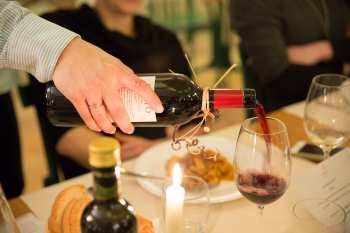 Sticking my head underneath the rushing flow of the thermal water is enough to stop and just feel. Pure relaxation as my week's stress dissipated from my thoughts and living 100% in the moment was all that mattered. No room for distractions or rush, I moved slowly through the water and enjoying the purity of the place. I wondered if the pilgrims that passed through these parts felt that same way as they rested their own road-weary feet in the public pools above, I reasoned that yes – they probably did too.
Dinner that night was a medley of conversation with our Play Your Tuscany family that felt like a sort of mini UN meeting; we all hailed from around the world and were excited to meet one another. We feasted on delights from the area: a pecorino cheese tart with balsamic vinegar and honey, a fresh pappardelle pasta complimented with 'antique' ragu, a classic 'peposo' from the local area – washed down with local red wine. This is food that does more than fill your stomach, this is food that speaks to your soul, – reflecting traditions from the past and embracing a culture that understands that 'simple' is what really matters.
A moment of pure serenity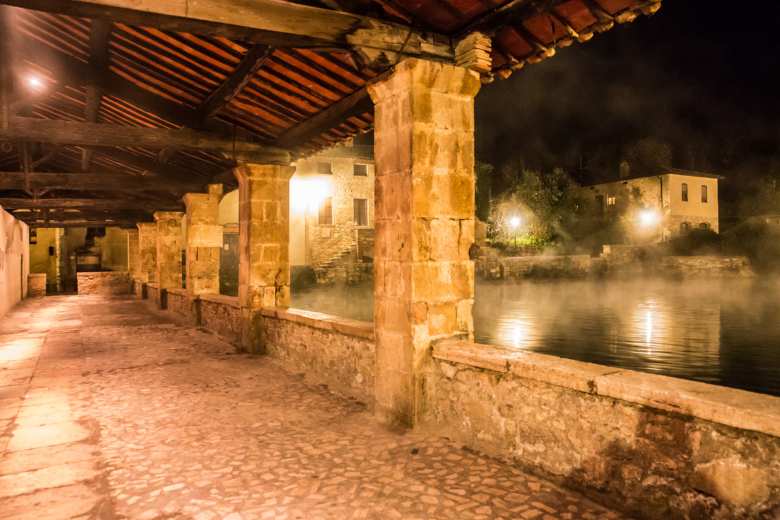 Waking up in the morning, I sneaked outside before breakfast and gazed at the steam flowing out from the main central square pool in Bagno Vignoni. The air is crisp; the sun slowly peeked out from the surrounding hills. For someone who makes her living speaking almost too much, this was a moment that called for silence and reflection. That feeling of pure serenity was all that mattered, something that will burn in my memory for years, as I believe it most certainly did for the centuries of people who passed here before me.
You might also be interested in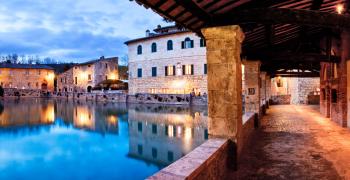 spa
Learn more
Spa and Wellness
If you could close your eyes and push away the overwork, the traffic, the pollution, the stress… it would be a desire for many, especially now that
continue...