From Siena to Murlo, a journey through history and wellness
An itinerary in search of the ancient Etruscans, passing through Rapolano Terme and Asciano
The proposed itinerary crosses a unique territory that's also known as the Crete Senesi. The route starts from Siena and progresses south of the main town. The greyish clays give spectacular shapes and colors to the rugged landscape, where bare rounded hills follow one another as far as the eye can see, dotted here and there by sparse groves on the tops of the hills that hide historic churches and abbeys, beautiful rural houses and centuries-old villages. The history of settlement in Crete documents the presence of Etruscan communities that are evidenced in the necropolis and the magnificent residences.

You might also be interested in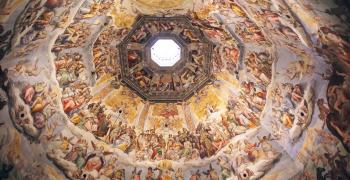 Learn more
Art and Culture
Tuscany is the cradle of the Renaissance and known all over the world for its immense artistic and cultural heritage.
continue...