spaRelax and wellness
Sorano Thermal Baths
Vacations with relaxation, nature and culture in the Città del Tufo
In the Tuff Areas, near the forest that surrounds the thousand-year-old Parish Church of Santa Maria dell'Aquila, thermal waters flow at a constant temperature of 37.5°, feeding the pools at the Sorano Thermal Baths.
The spa at the Sorano Thermal Baths, harmoniously nestled among woods, pastures and farmland, offers guests 3 pools: a sports pool and two filled with the thermal waters.
The most popular pool is the one with thermal waters rich in bicarbonate, magnesium and calcium, which flows at 37.3°, guaranteeing a temperature around 35°-36° in the pool at all times. In the upper part, the water is around 140 cm deep and is equipped with comfortable benches for guests to relax in, while the lower part, boasting two waterfalls, ranges from 90 to 60 cm deep and is suitable for adults and children alike.
The most unique pool, named "Il Bagno dei Frati", or The Monks Pool, is located in the woods, next to the thermal creek. Dating to the 15th century, it was used by monks who lived in the buildings next to the Church of Santa Maria dell'Aquila, which at the time were the headquarters of a convent. The pool's smaller size – about 140 cm deep – fits about fifteen people and it is fed by two thermal springs that flow directly from the rocks at a temperature of around 34°.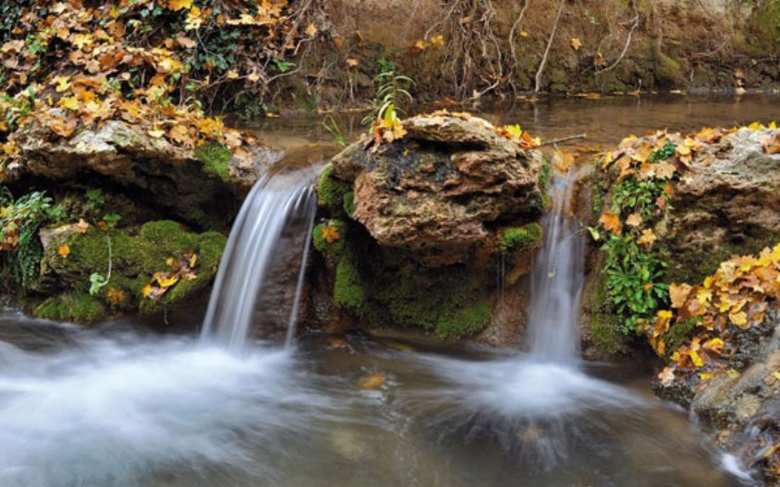 A few kilometres from the historical villages of Sorano, Pitigliano, Saturnia and Sovana, the Sorano Thermal Baths are an excellent starting point for a vacation marked by relaxation and the culture of the Grosseto Maremma.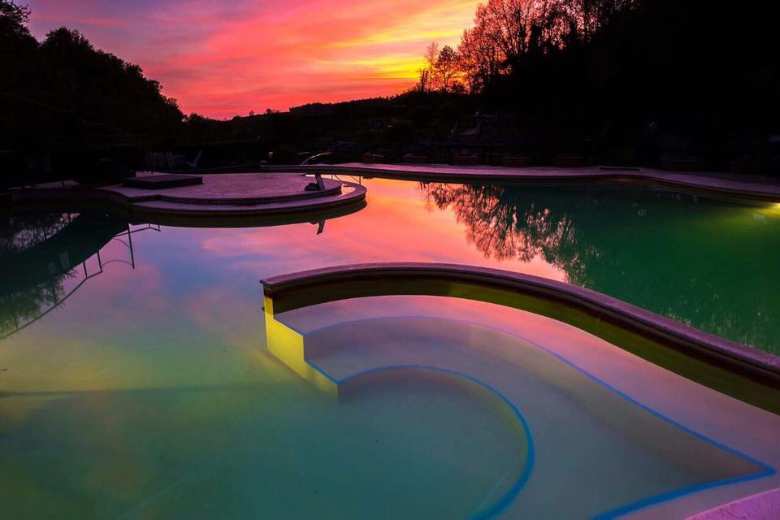 Sorano
Centuries-old village dug into the tuff rock in the heart of the Tuscan Maremma
Sorano is an ancient city that flourished in the Etruscan era. Given its position perched on a cliff and dug into the rock (like the nearby Pitigliano), Sorano is also known as the Matera of Tuscany with its rocky villages and charming pathways through the quarries, frequented since the Etruscan period. ...
Morekeyboard_backspace