Val d'Orcia: hot baths and more
From Bagno Vignoni to Bagni San Filippo
Located in the heart of Tuscany, the Val d'Orcia is the incredible result of the close ties between Tuscany's naturalistic beauty and centuries of agricultural and human settlements. The reddish-copper coloured earth is one of the most incredible characteristics of this area, creating a landscape that has been celebrated and loved for centuries. This is in addition to the soft hills of the countryside which is scattered with medieval hamlets and small towns, olive groves and vineyards.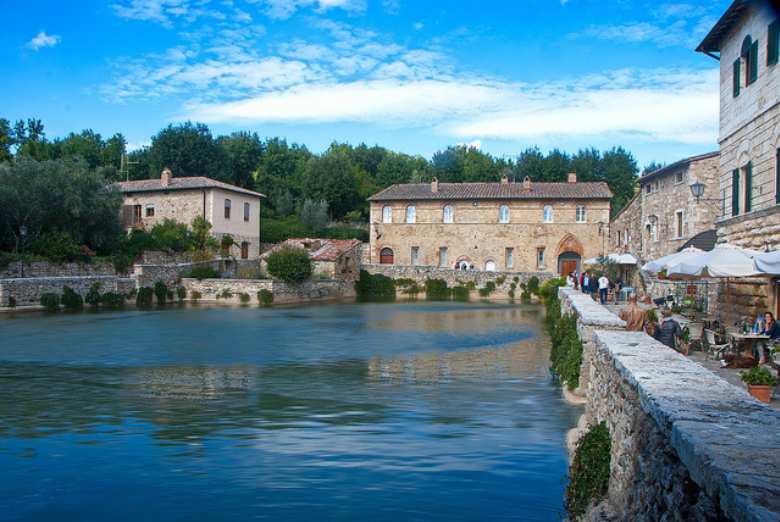 The natural richness of this area is mirrored in the vast selection of minerals: thermal springs have flowed from this territory for centuries, modifying the landscape and the wealth it offers. The thermal baths of Bagni Vignoni were used by the civilizations of yore that inhabited the area. The Etruscans used these healing waters, as did the Romans after them. A large rectangular bath is the enchanting frame for this small town: here the thermal waters have flowed for centuries, and the bath faces ancient buildings like the portico of Santa Caterina and the church of San Giovanni Battista. The healthy 'vapours' of this 'piazza of thermal waters', especially at night, offer a magical and mystical atmosphere. Not far off from this thermal spring town is San Quirico d'Orcia, an important trajectory along the Via Francigena, where visitors can see the Collegiata from the 12th century and the Horti Leonini, a magnificent green oasis and 15th century garden, situated under the walls of the ancient town.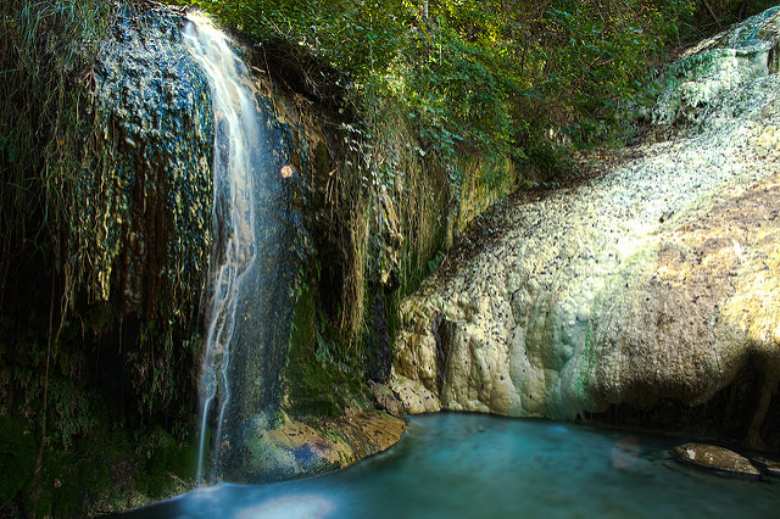 Along the slopes of Monte Amiata is a thermal spa that is some 500 meters above sea level. These sulphur-rich waters create enchanting calcium falls that emerge from the thick forest of the mountain. Called Bagni di San Filippo, these natural thermal springs and baths are a spectacular sight that offer health and relaxation—free of charge. Nearby is the ancient town and birth place of Lorenzo di Pietro detto il Vecchietto, Castiglione d'Orcia. There is lots to visit here: the city hall building, the churches of Santa Maria Maddalena and the Santi Stefano e Degna, the remains of Rocca Aldobrandesca and the magnificent Rocca a Tentennano.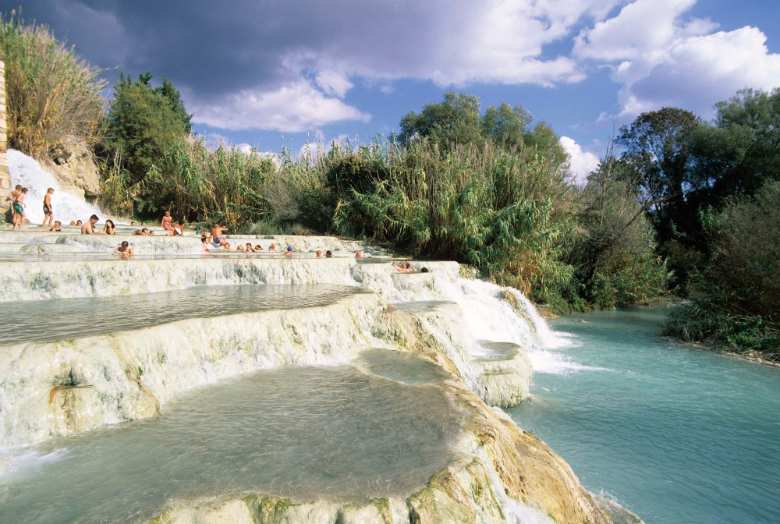 Thanks to its volcanic origins, the entire area is rich in thermal springs. In just a few kilometres from here, visitors can travel to other famed healing waters, like Saturnia, San Casciano and Rapolano.
You might also be interested in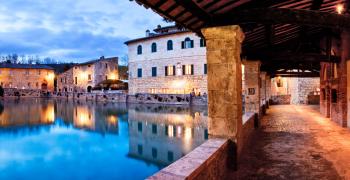 spa
Learn more
Spa and Wellness
If you could close your eyes and push away the overwork, the traffic, the pollution, the stress… it would be a desire for many, especially now that
continue...