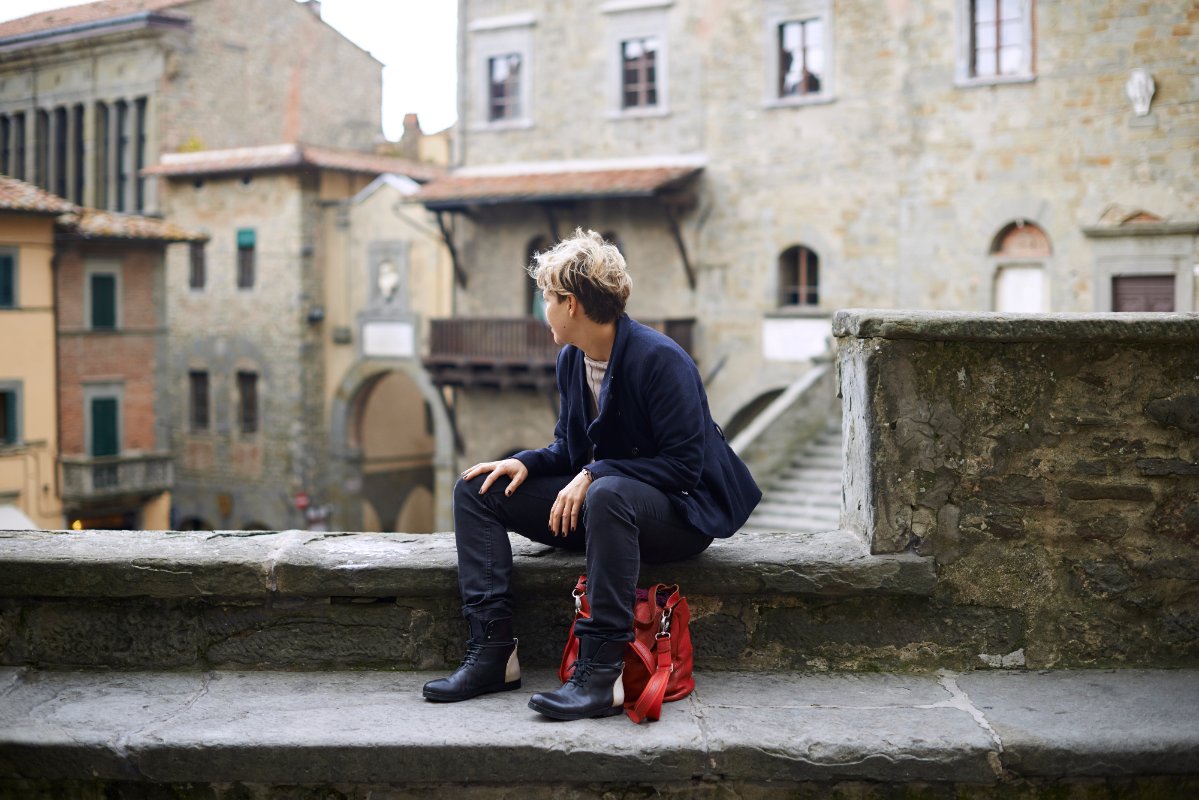 It's time to head to Volterra
Yes, it's definitely time to plan a visit to the beautiful town of
Volterra
. Here are 3 reasons why!
1 – Rosso Fiorentino
Until December 31, 2015, Volterra is hosting
a grand exhibition dedicated to Rosso Fiorentino
, the original and unconventional painter of the sixteenth century, who introduced a new way of interpreting art (defined by Giorgio Vasari as the
manierismo
, "modern manner") and author of some outstanding masterpieces, such as the
Deposizione della Croce
(1521), the star of the show. The exhibition is titled
"Rosso Fiorentino. Rosso Vivo. La Deposizione, la Storia, il '900, il Contemporaneo"
(Rosso Fiorentino. Bright red. The Deposition, the History, the twentieth century, the Contemporary)
and presents works of leading 20th-century artists displayed through six different exhibitions, each one offering insights and food for thought on Rosso Fiorentino and his masterpiece, the Deposition of the Cross. The exhibition involves some of the most prestigious venues of Volterra -
the Pinacoteca Civica, the Guarnacci Etruscan Museum, The Priori Palace, the Roman Theatre, the Baptistery of San Giovanni, and the Eco-museum of the Alabaster
– so it's also a great opportunity to discover this beautiful town. And, for the first time ever, all these spaces can be visited with a single ticket, the
Volterra Card
!
Opening times: Pinacoteca Civica, 9am-7pm; Guarnacci Etruscan Museum, 9am-7pm; Priori Palace, 10.30am-5.30pm; Roman Theatre, 10.30am-5.30pm (last entry one hour before); Baptistery of San Giovanni, 10am-6pm; Eco-museum of the Alabaster, 9.30am-7pm.
The Volterra Card can be purchased at the ticket office of each museum and is valid for 72 hours: 14 €, reduced 12 €, free for under 6 years of age (and if it's your birthday!).
rossofiorentino.it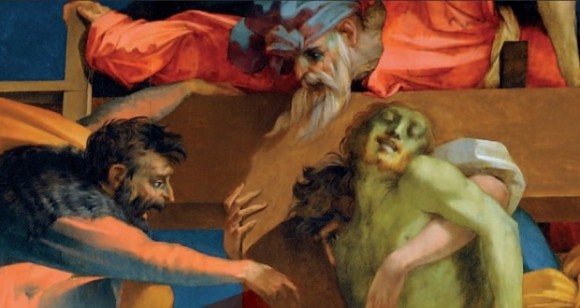 2 – Pier Paolo Pasolini and Terry O'Neill
Evidently a whole city dedicated to the genius of Rosso Fiorentino was not enough! So, until the end of the year, the Pinacoteca Civica is hosting
two other amazing exhibitions dedicated to Pier Paolo Pasolini and Terry O'Neill
, two very different artists, but both icons, compared here with Rosso Fiorentino, an icon himself. The exhibition
Pier Paolo Pasolini: cinema in the form of poetry
displays over 60 photos to tell the story of the artist, his relationship with Rosso Fiorentino and the influence that the Deposition had on him. On the other side there is
Pop Icons
, with images by the famous photographer Terry O'Neill, a pioneer of a new and exciting style and unequalled photo-teller of the Star System during the '60s and' 70s.
The admission to both exhibitions is included with the Volterra Card.
3 – Volterra
Volterra itself is a reason enough! In addition to the beautiful and interesting places that you will visit thanks to the widespread Rosso Fiorentino exhibition,
download our itinerary ONE DAY IN VOLTERRA
and go exploring in this walled town, home to incredible Etruscan and Roman remains and some beautiful landscapes all around!
You might also be interested in