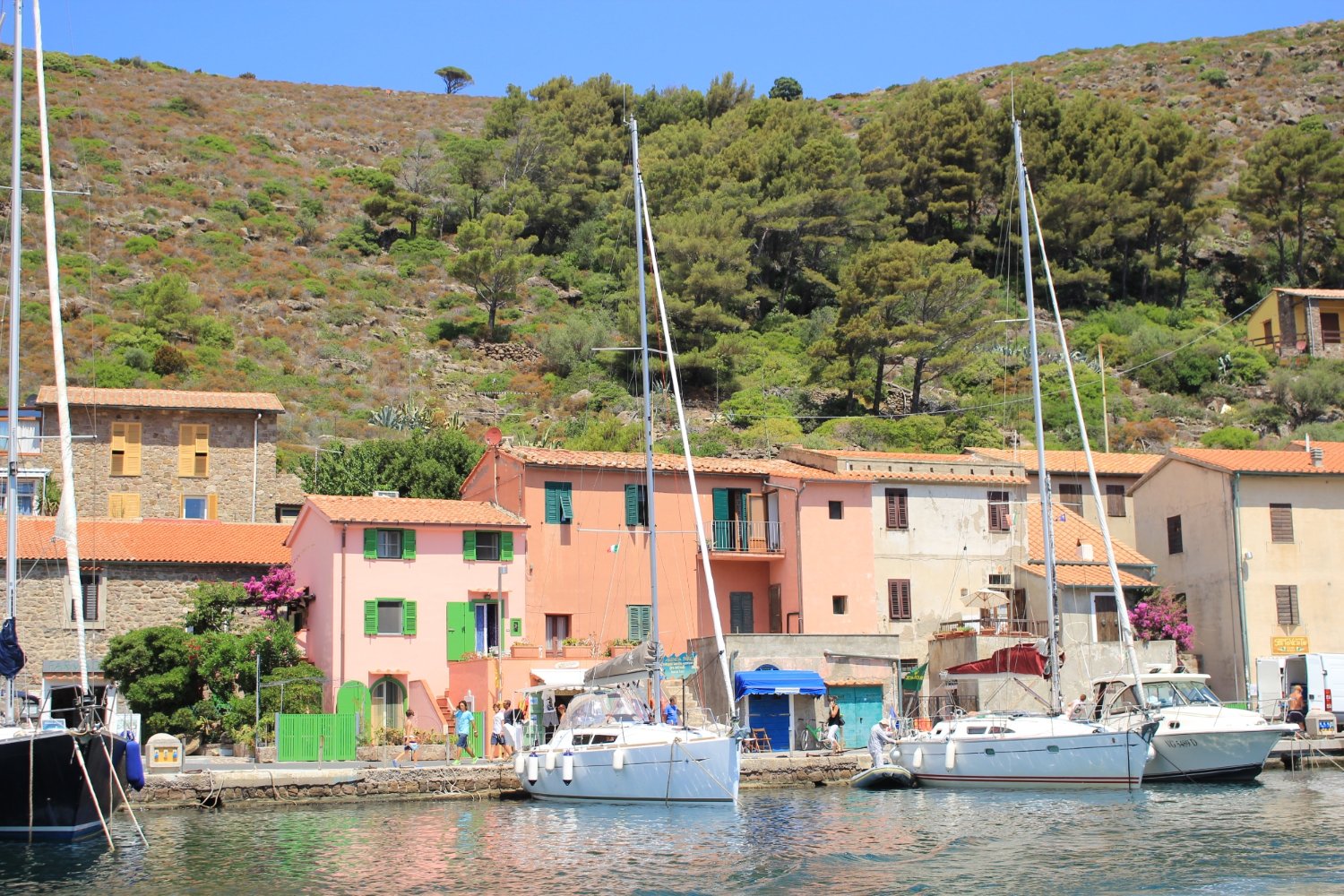 How to prepare for a trip to Capraia Island
Imagine a big rock of lava, eight kilometres long and four wide, with no beaches, no umbrellas, no traffic lights and clubs. There are so many "without" that is easier to tell what is on this island. A small harbour and a little village of small, colourful houses. One road, a castle, two towers, a traffic cop, three policemen, a postman, two grocery stores, four fishermen, a school, a priest, many cats, so much lava, plenty of Mediterranean vegetation, fish and birds and hundreds of mouflons.

Lorenzo Dotti, painter and naturalist.
Capraia is the third biggest island in the Tuscan Archipelago (19.3 km² – 1900 ha), is the farthest from the coast, 54 km separate it from the mainland port in Livorno, and is the only one formed by a volcanic eruption that happened 9 million years ago, which produced the island's impressive red rock (Cala Rossa cove is simply amazing).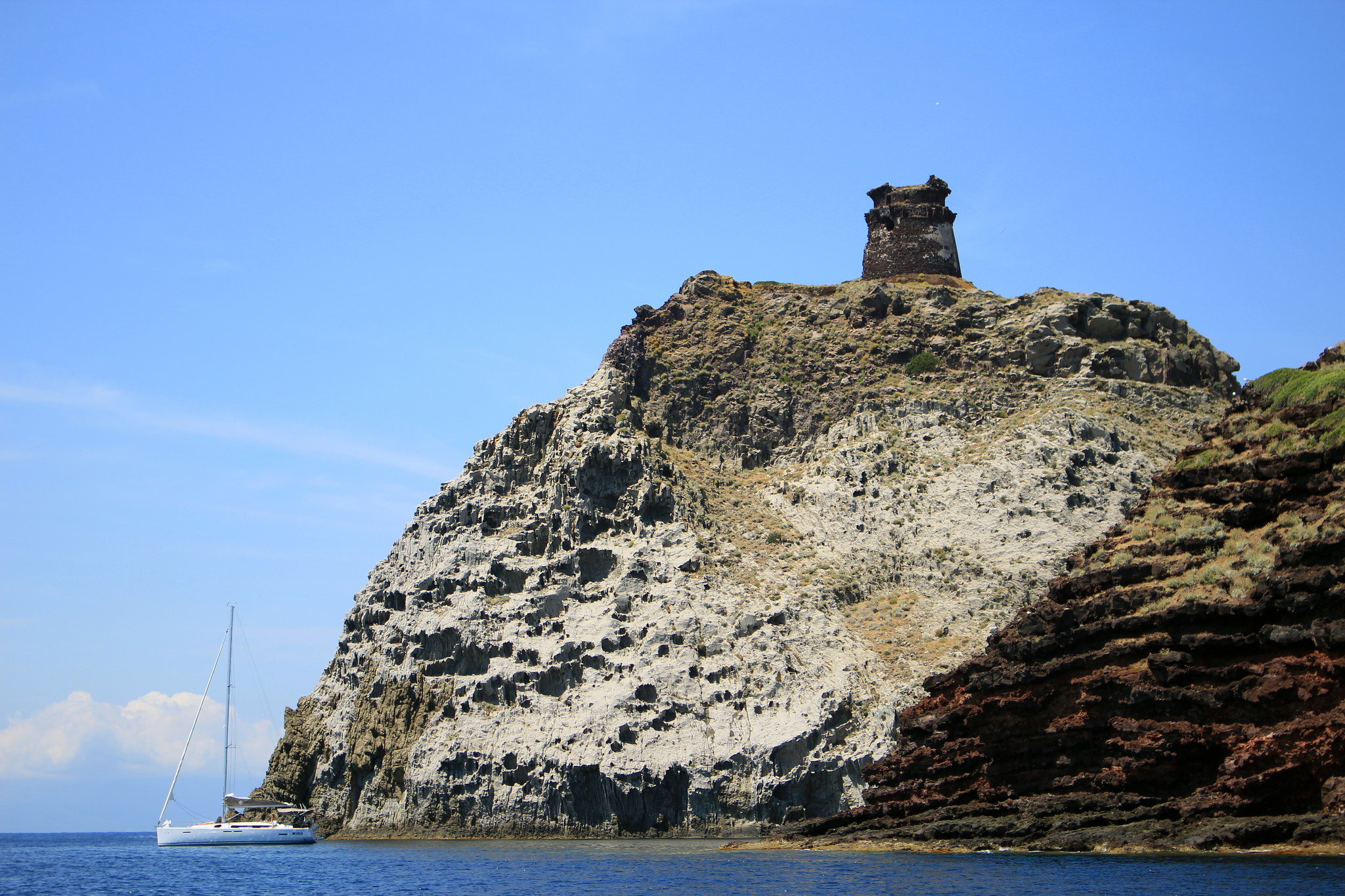 The ferry takes almost 3 hours to get to Capraia Isola and during the crossing you have time to get used to that distance from the coast. The trip helps your mind to slow down and cast off any stressful thoughts. The Phoenicians, Greeks, Etruscans and Romans have all inhabited Capraia. The island has undergone invasions by Saracen and Turkish pirates, it has housed a community of monks and has been a penal colony, but from the end of the third millennium BC until today its appearance has not changed much, and it's no coincidence that it's known as "Wild Island".
It is not easy to imagine this island before visiting it, but these numbers might be useful in understanding the delicate environment of Capraia Island:
Around 300 people live here and usually at Christmas time there are 80 people on the island.
There are only two tiny villages and both overlook a bay facing east. One is actually the harbour area and the other one is the oldest village protected by San Giorgio fortress.
The only paved road on the island connects these two settlements and it's about 800 meters long.
Only 3% of the island is populated, the other 97% is a National Park or the area of the ex-prison (active from 1873 to 1986).
Of the more than 650 plant species surveyed, nearly 3% is endemic
About 77% of the territory is protected, excluding the area around the harbour and the upper town. Only a part of the coast is inaccessible (zone 1) and is located on the opposite side of the harbour.
Maybe now you can understand why it's called Wild Island. You need this introduction to prepare yourself, because if you like adventure, trekking, sailing and off-the-beaten-path sights, you'll definitively fall in love with Capraia. But if you're looking for the buzz of a glitzy beach club, broad stretches of golden sand and nightlife, then this is the wrong place.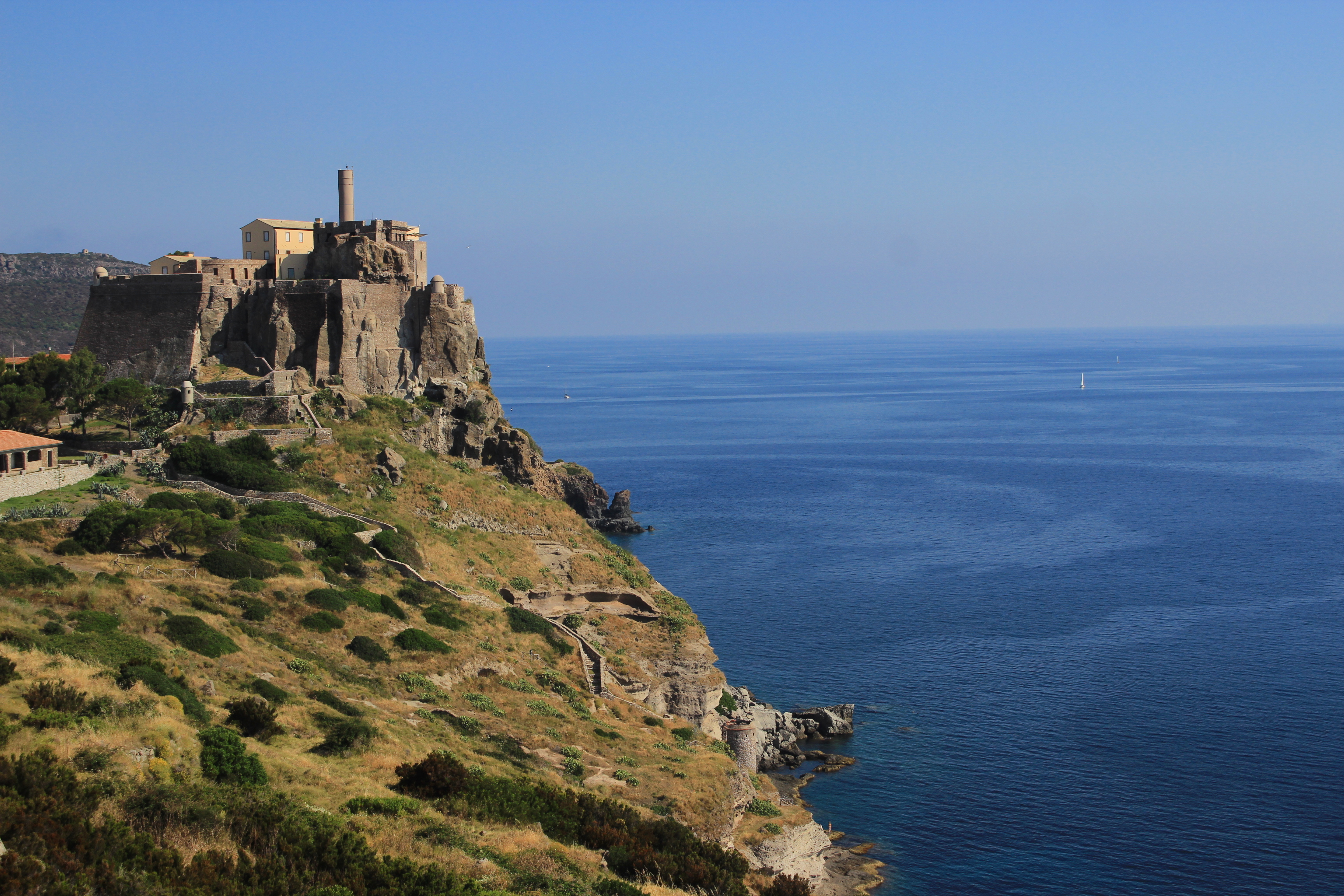 Best time to visit Capraia
Spring is perfect for hiking, flowers and bird watching. Summer is perfect for sailing, tanning and to see the island at the height of its vitality but keep in mind that it gets very hot during the day, especially in the central part of the island. So we suggest going hiking early in the morning. If you would like to combine hiking, flowers and swimming, go from mid-May to early July. If you are a foodie with a penchant for seafood, we suggest visiting between September and November, when the sea is still warm from the summer, many of the tourists have gone and the Squid Fest (Sagra del Totano) takes place on the island. Late autumn and winter are good for hikers and solitude seekers!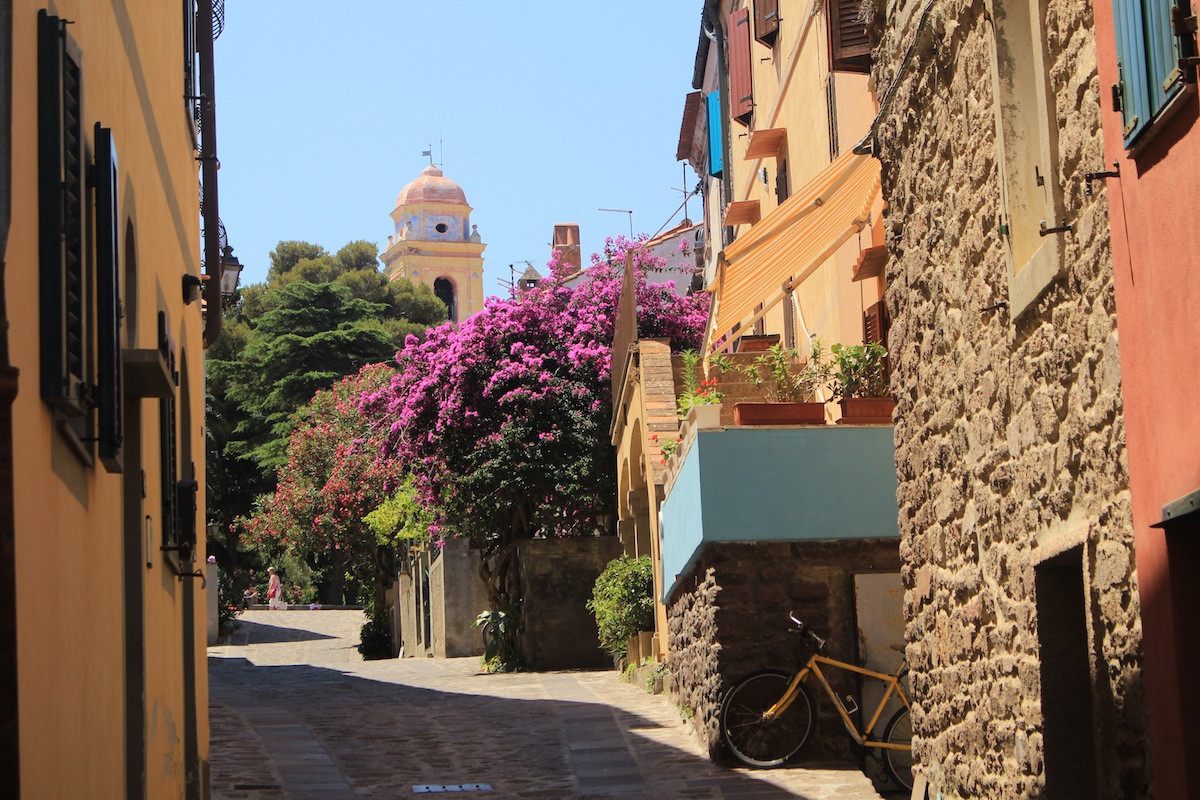 How to pack for a trip to Capraia
The first thing that you have to remember is to pack light. You won't need fancy dresses, heels and fanciful beach stuff. Here is a suggested list of things you shouldn't forget:
A hat for the sun.
Sunscreen with a high protection.
Walking shoes (you'll need them for hiking and to reach the rocky beaches).
Comfortable clothes.
Sea shoes for the rocks.
Backpack.
Antiseptic (can be useful against jellyfish stings).
Floats (if you aren't used to swimming in the open sea).
Sense of adventure.
Camera (to capture the breathtaking landscapes).
How to get around in Capraia
The best way to explore Capraia is on foot or with a boat. Basically the beaches don't have sand – except for Mortola. A boat is a must-do because there are no roads inland, only paths.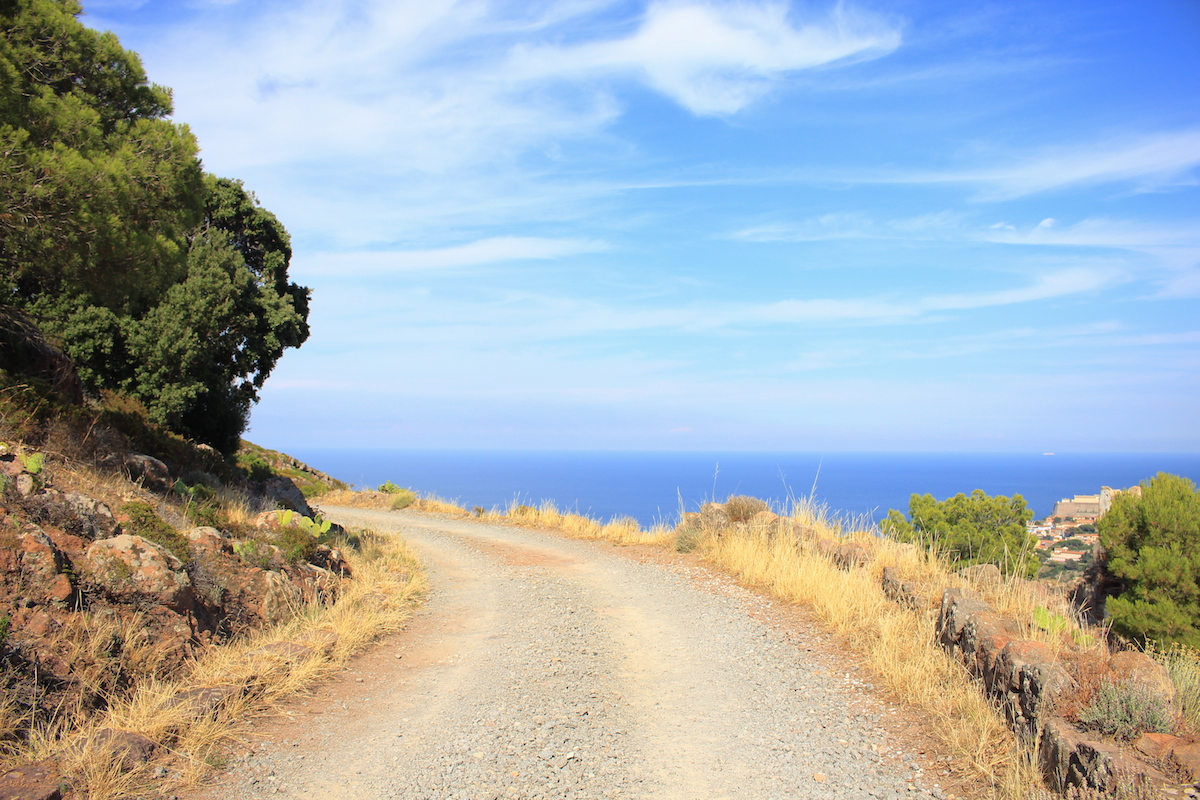 You can join a boat tour in groups of 6 to 12 people: it's a good way to have an introduction and to discover hidden beaches with crystalline water. These tours usually take place in morning, at noon, in early afternoon, late in the day and they last from 2 to 4 hours. Generally you don't need to pre-book a tour, especially in low season; just ask around as soon as you get off the ferry. You can also rent a small boat, up to 6 people, even if you don't have a nautical license. To go from the harbour to the upper town you need to tackle a hill, but there is a shuttle that goes back and forth every twenty minutes, from 6am to 10pm.
Who should travel to Capraia
The island is perfect for families and for solo travelling women because is very safe, you don't have to lock the door and the kids can play freely.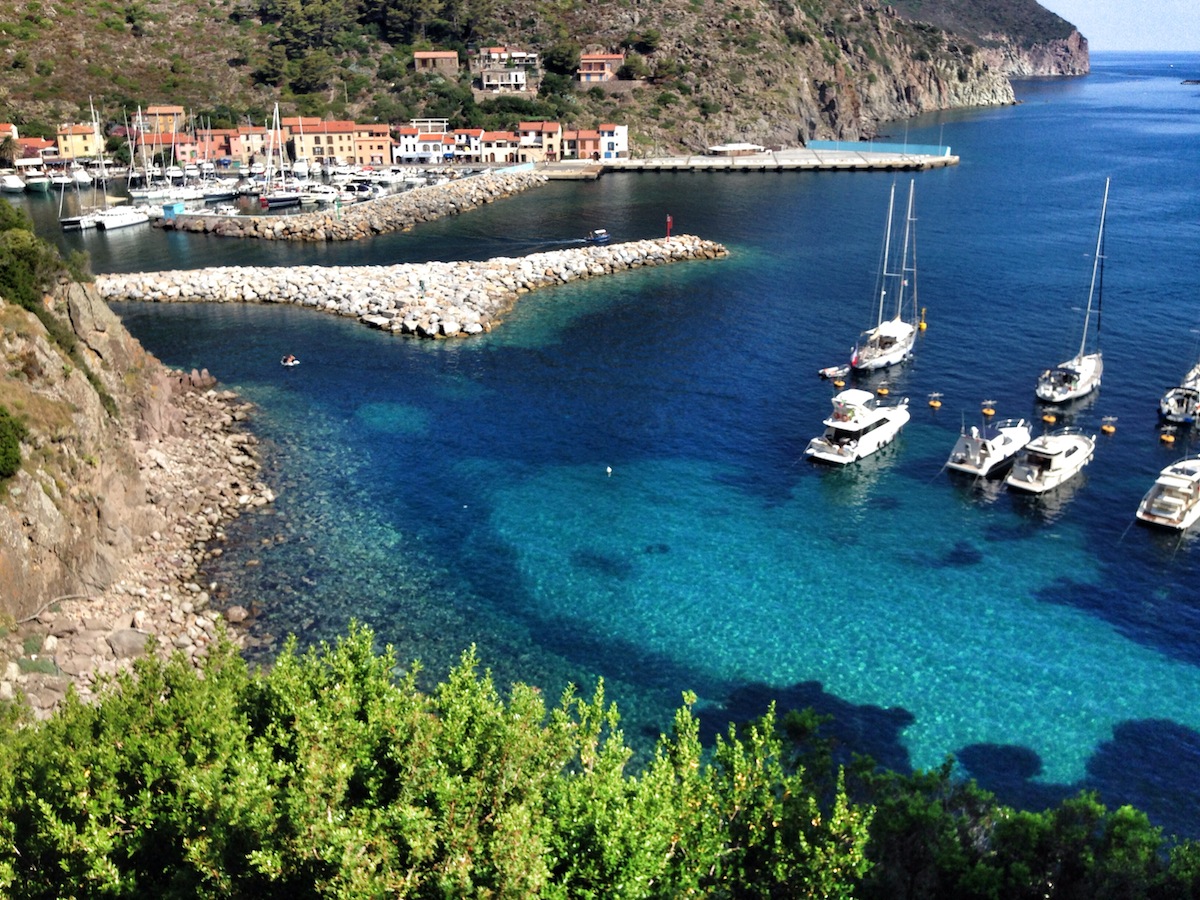 Local food delights
The typical dishes of the island are characterized by simple and authentic flavours. The fish is the star of all the dishes and here the organic wine estate La Piana produces two excellent types of Tuscan Aleatico, a Vermentino and a brandy Aleatico. You can taste myrtle liqueur, marmalades and Fecolino cake, a very local cake made without yeast and butter.
Photo credit: Kinzica Sorrenti
You might also be interested in