The most beautiful forest trail in Italy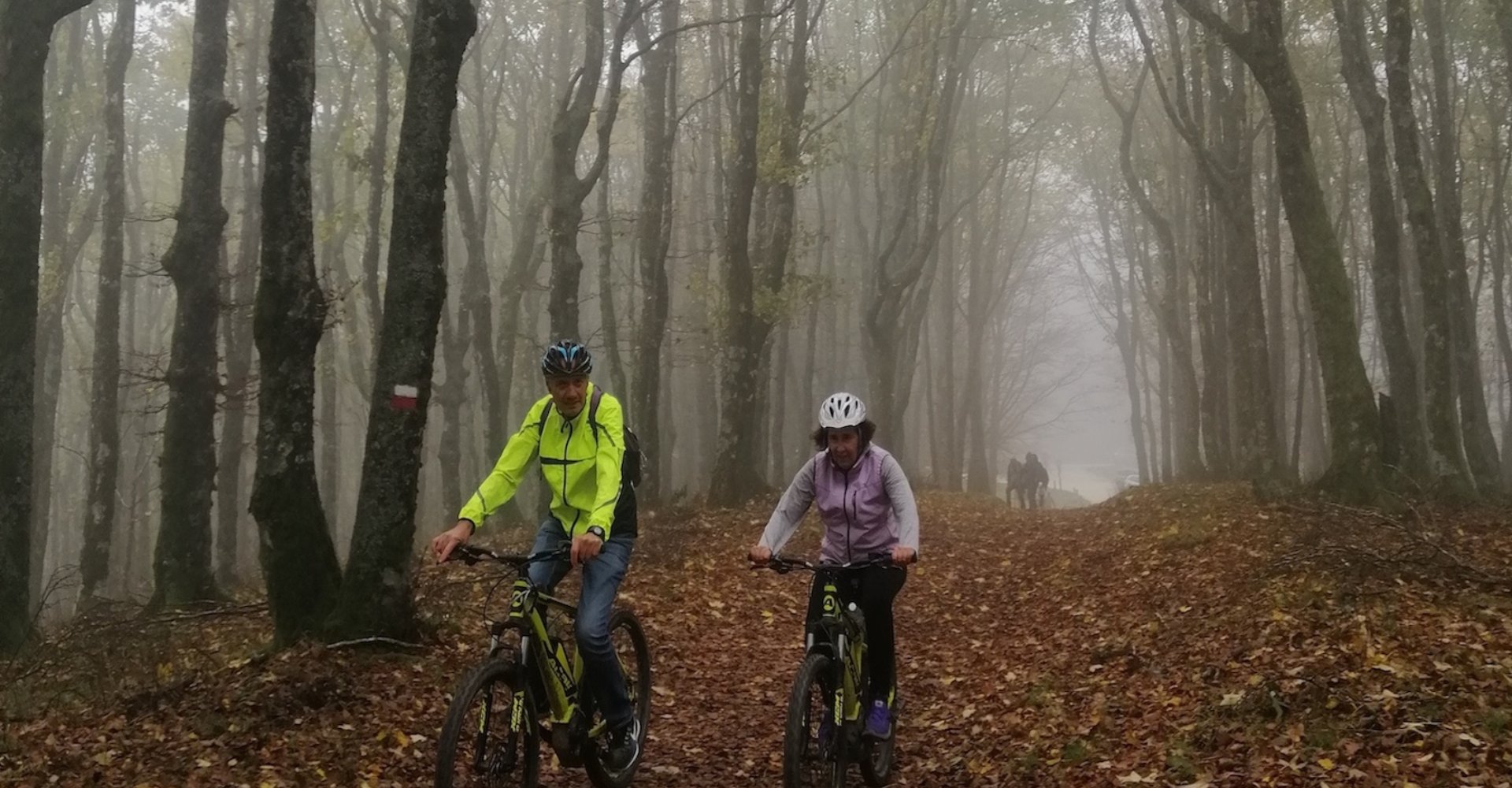 Biking in the National Park of the Casentino Forests.
Magnificent itinerary of unparalleled forest beauty to admire the views of the Casentino. This is not a true loop itinerary, as the return is on the same route as the outward one. The route we will follow is the flat land of an old service railway line that transported lumber from the locality La Lama to the locality Il Cancellino, near Badia Prataglia.
The itinerary is very simple, being always on the same track for 20 kilometers, and the dirt road, perfectly maintained and with a shallow and regular incline, allows us to ride while shifting our attention to contemplating the landscape.
The departure is precisely from the locality Il Cancellino, a few kilometers beyond Badia Prataglia, on the Umbro Casentinese Regional Road. In front of the service building, where the small narrow-gauge locomotives were housed, is a large yard used for unloading lumber and today a handy parking lot.
We set off immediately in the shade of a thick beech forest on a slight slope, with the distances marked by stones with the progressive number of the mileage.
After about 3 kilometers we reach the Lupatti pass (the highest point at 1171 m) and from here we begin the descent, always steady, to the 700 m of La Lama where there stand a small church and a large building of the State Forestry Corps.
Along the trail we will find some springs, including a sulfur spring, and also a bridge whose railings were built using the rails of the old railroad.
After refreshing ourselves perhaps with a nice picnic and quenching our thirst with fresh water from the nearby Francis spring, we can turn our bikes around and enjoy once again the cool of the woods until we return to the starting point.
Explore
Discover something of interest near this itinerary
[]