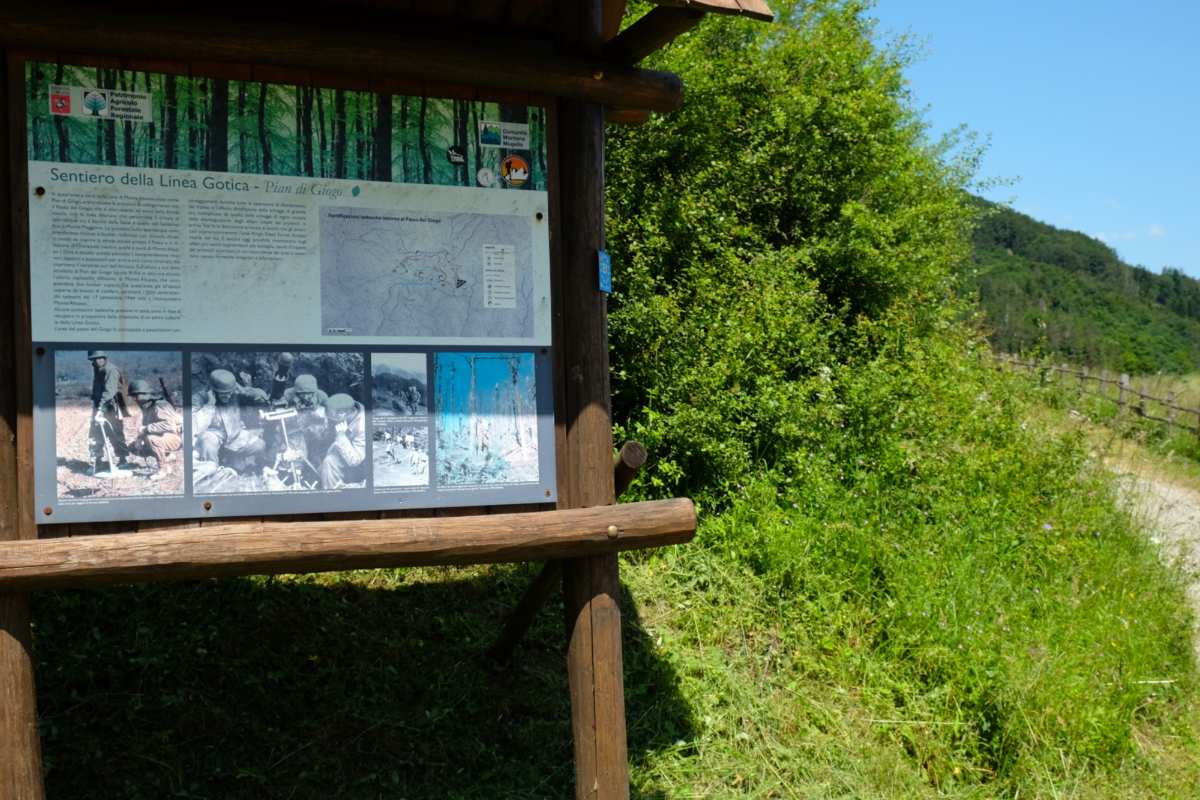 Photo ©Valentina Dainelli
Excursion in the Giogo-Casaglia Park through the traces of history
Hiking along the Gothic Line in Alto Mugello
Duration: 2 hours and hal
In the Giogo-Casaglia Park, there are several thematic trails suitable for all kind of hikers, including children. One of the most fascinating is the Gothic Line Ring Route that takes us through the traces of history, including a stretch of the defensive line built by the German army during the final stages of the Italian campaign.
In particular, in the Giogo area there were terrible battles, the signs of which can be seen during the walk. The ring route is a medium level hiking trail, about 5 km long to be covered in 2 and a half hours with an uphill climb of 140 meters.
On your way to the Giogo Pass we recommend you stop by the Museum of the Tuscan Gothic Line in Ponzalla. Here, you can discover more about the Gothic Line and the history of the men who fought here with particular attention to the significant events that happened in September 1944, when the area between the Futa Pass and the Giogo Pass was the scene of terrible battles.
From the Giogo Pass to Monte Altuzzo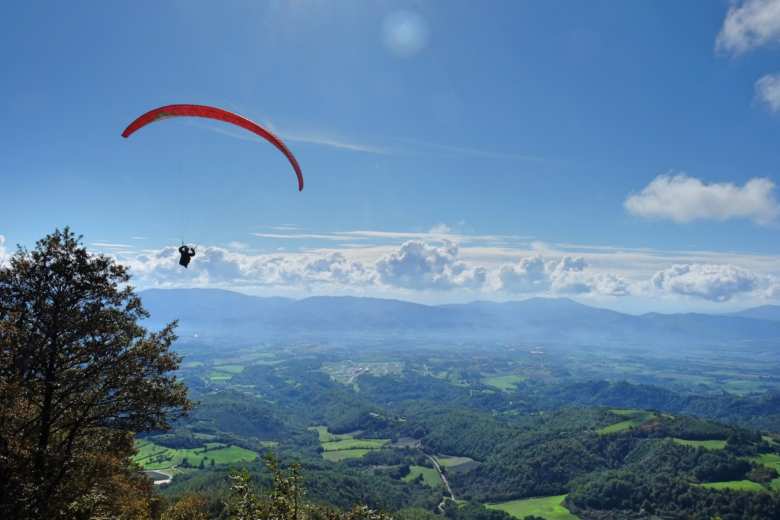 From the Giogo Pass, take the forest road marked as path 00 and SO.F.T. After about 400 meters, you take the trail to Monte Altuzzo, passing through a fascinating wood. From the top of Monte Altuzzo you can admire a stunning panorama of the Mugello region. An illustrative bulletin board shows images of the trenches and positions to better understand the historical importance of the area.
On sunny days with little wind, you may be lucky enough to see some paragliders take to the skies.
From Monte Altuzzo to SP 503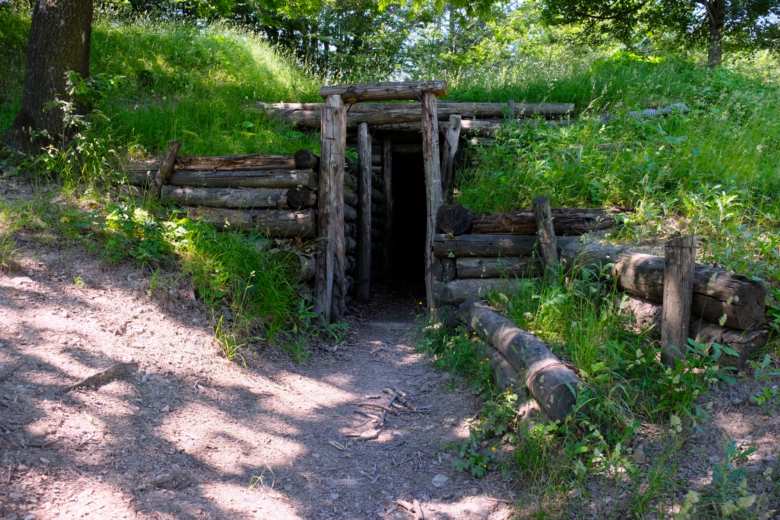 Leaving Monte Altuzzo, follow the trail to the south by descending along the slope and then turn right to find the remains of a tunnel that led to a German outpost of particular historical value and which can be reached by following a small ridge.
Then follow the trail to reach the state road SP 503 of the Giogo Pass.
From Fonte Fredda to the Giogo Pass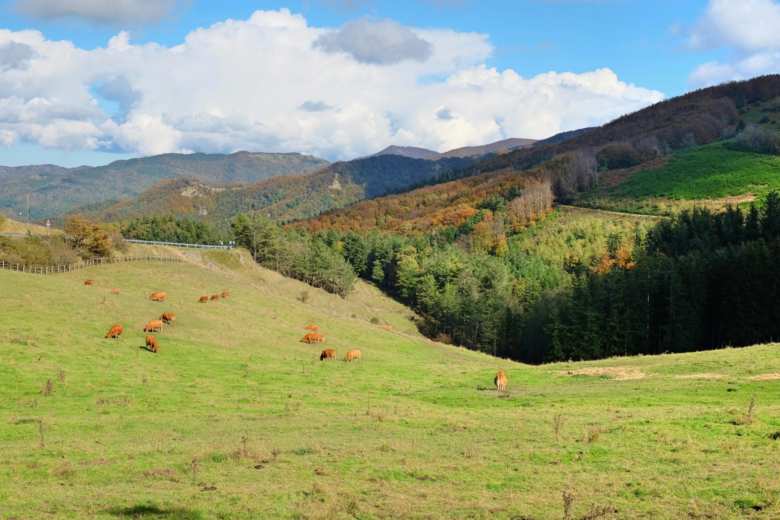 When you reach the main road, take the asphalted road uphill for about 350 meters until you take the white road on your left. This road leads to the picnic area of Fonte Fredda. Then turn left along a path that leads to a tunnel immersed in the woods, dug into the rock and used as a refuge and storage area.
After a visit to the tunnel, return to the forest road, and then take path 42 again which leads to path 00 and takes us back to the Giogo Pass.
You might also be interested in