Tuscan wine in cinema
Sangiovese has starred in some of the most famous movies in the history of cinema
Tuscany has inspired countless world-famous writers and directors. Florence has featured as the backdrop to many successful movies like Inferno, Room with a View and Tea with Mussolini. The Twilight Saga chose the countryside of Siena, and especially Montepulciano to set the scene for its vampires. The list is endless…
Tuscany's great wines have also starred on the silver screen. Sangiovese, the star varietal of Tuscan reds, vaunts numerous cameos in Italian and international films. In the words of Tuscan writer Andrea Zanfi, in his book "Il romanzo del Sangiovese", the grape is a"chameleon par excellence, changing its name to Morellino, Montecucco, Brunello, Nobile, Chianti," and often appears on screen with its "multiple personalities".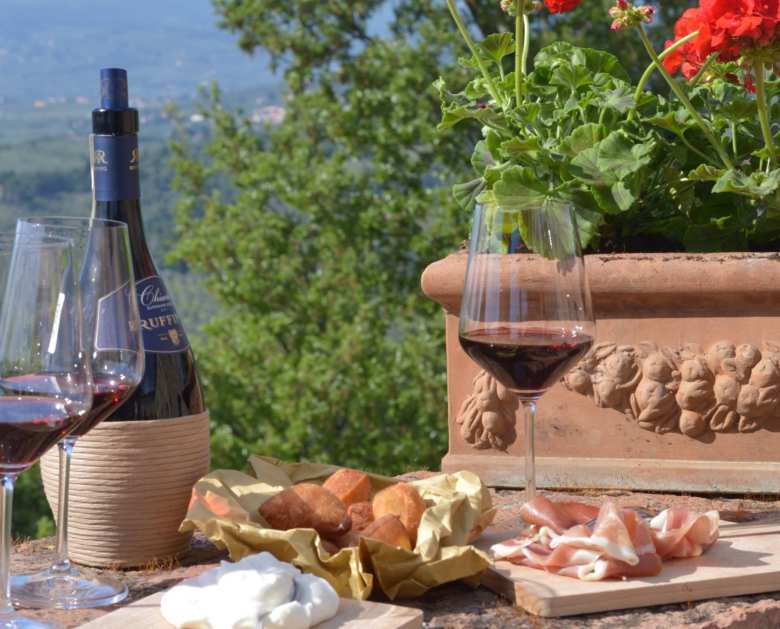 In the North American comedy "The Devil Wears Prada", a bottle of Riserva Ducale Chianti Classico Ruffino shares the scene with actress Anne Hathaway. Indeed, Chianti Ruffino is true "red carpet" wine. The Pontassieve-based producers wines have often appeared in movies: "Blood and Wine" (Bob Rafelson), "Un fantastico via vai" (Leonardo Pieraccioni), "Una famiglia perfetta" (Paolo Genovese) and "Sex and the City" (Michael Patrick King), in addition to international TV series like "Friends" and "The Sopranos".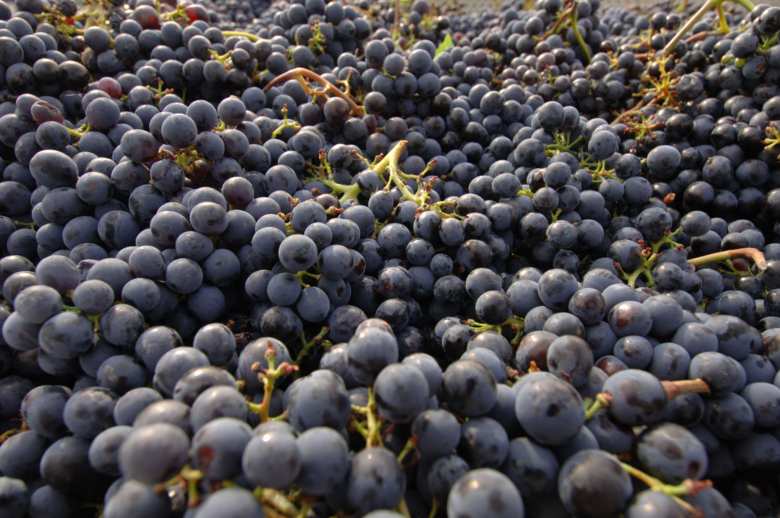 The macabre serial killer Hannibal Lecter, in the uber-famous "The Silence of the Lambs" (Jonathan Demme), teaches us that Chianti is the best pairing for a human liver with "some fava beans". In the 2001 "Hannibal", the terrifying character goes as far as naming Chianti Classico San Felice. Scary matching aside, Chianti Classico also played a part in the casting of "Commediasexi", by Alessandro D'Alatri.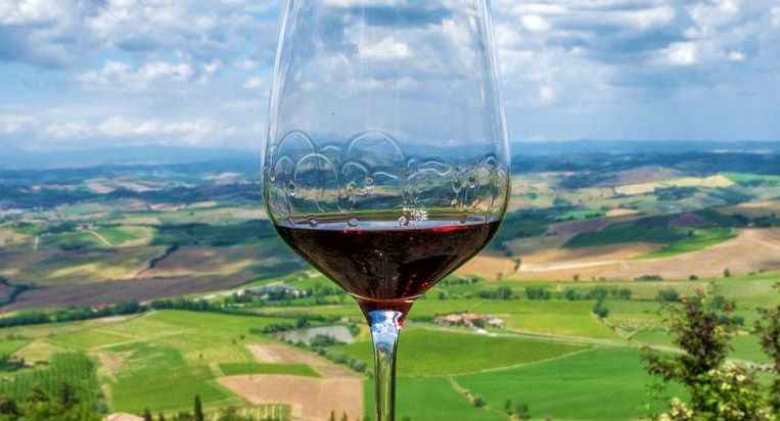 Brunello di Montalcino, a Castello Banfi to be precise, starred in the Canadian film "The Barbarian Invasions" directed by Denys Arcand. In "La più bella serata della mia vita", by Ettore Scola, the "star" is a Brunello Riserva Biondi Santi 1936.
You might also be interested in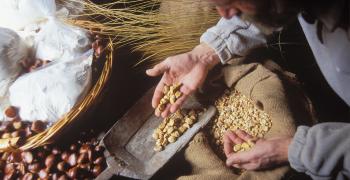 Learn more
Food and Wine
Olive oil, wine, truffle and other culinary delights make up the excellence of Tuscan gastronomy.
continue...