All the coastal areas of Tuscany
What you need to know for your seaside vacation on the Tuscan coast
Summer in Tuscany usually means sunny days on the coast, time spent immersed in the region's incredible landscapes that fuse fun and discovery into one. After a day spent at the beach, meander through old town centers, visit museums and squares, admire the monuments and taste some delicious traditional products. The night owls among you can also opt to explore the various pubs, cafes and clubs open all night long. There's something for everyone in this part of beautiful Tuscany.
With the region's lengthy coastline and endless options, it can be difficult to choose a seaside destination that's best for you. To help, here are the highlights of what you'll find along the Tuscan coast from north to south.
You might also be interested in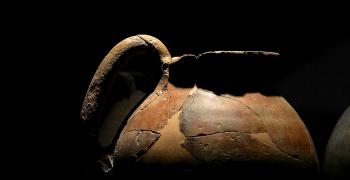 trip_origin
Learn more
Etruscans
Mistery, history and arts: exploring Tuscany in the footsteps of the Etruscans means getting in touch with an ancient, fascinating and enigmatic
continue...