Torre del Lago: the Tuscan gay Mecca
Enjoy a few tips on how to make the most out of one of Tuscany's most gay friendly destinations
Hello to everybody, my name is Marco, I'm 26 and I come from Catania, in Sicily. I decided to write this guest post for Visit Tuscany because last summer I spent my holidays in Tuscany, following one of my friends' suggestions.
When I arrived in Torre del Lago I couldn't believe there could be such a gay friendly location in Italy. I'm finally proud to say that even in Italy there's something like Sitges or Mykonos and it's just in the beautiful Tuscany! Here's my story, it starts from…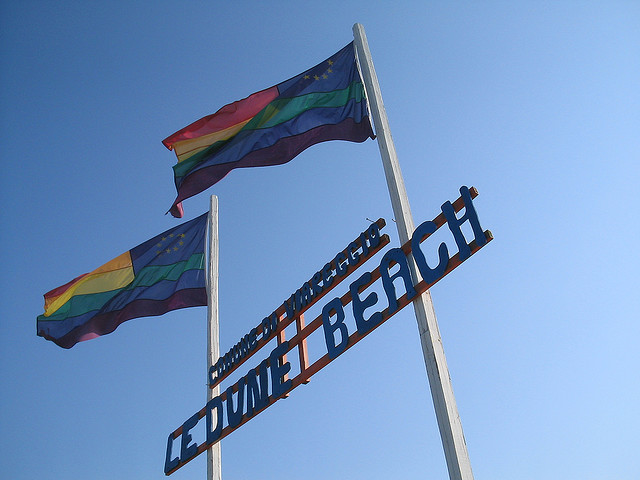 Torre del Lago
I spent my 2010 summer holidays with my friends in Torre del Lago and I will remember those two weeks forever.
Torre del Lago is a small town immersed in the green of the "Park of San Rossore and Massaciuccoli" and in the culture, thanks to the music composer Giacomo Puccini and the famous "Festival Pucciniano". But even if it's not big, in Torre del Lago you can find everything you need in a relaxing a funny vacation: campings, b&b, hotels, supermarkets, pubs, restaurants… Rent a bike or bring your own and you'll be able to reach everything, from the shops, to the beach, to the disco in the evening.
We arrived to Pisa airport from Catania, which is the low cost flights base in Tuscany, then we caught a train directly in the airport and we arrived in the Torre del Lago station in 20 minutes: very cheap and fast!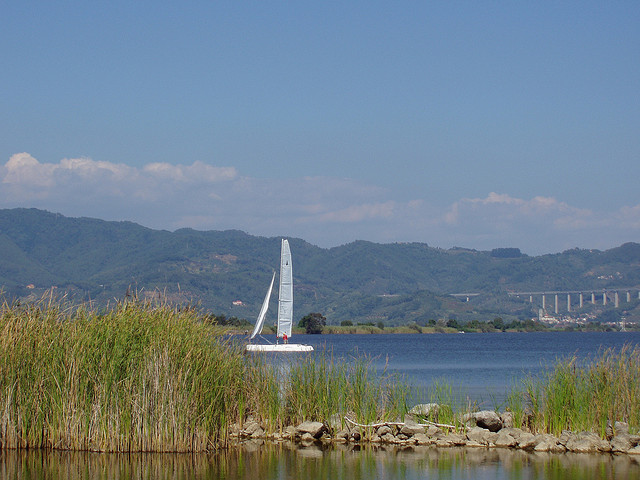 Where to sleep
To keep in touch with the surrounding park and nature, my friends and I decided to sleep in a camping and we chose a 4 people bungalow. It was a brilliant choice because a lot of gay boys and girls choose this accommodation so we immediately became friends. We spent a lot of moments together, like the morning breakfast, the lunch in our fresh bungalow's veranda and during the evenings the BBQ dinners.
At the beach
When we arrived we decided to go to the beach immediately, although it was 4 p.m.. Someone told me about the free gay beach called "Lecciona" and the gay beach club "Mama Dune Beach", so we went for a walk in order to learn more about these two places and decide where to go the next after.
It's easy to reach the Mama beach because it's in front of the parking, the Mamamia disco club and the Buddy: we just walked 5 minutes through the dunes and found a beach umbrella, chairs and so on. To me, that was a new world, the first time in a gay beach fully equipped with a beach volley field, tables, chairs, gazebos, showers and many other services. We stopped and booked the beach umbrella, chairs and beds for the next day and then went towards the Lecciona beach, 10 minutes walking towards Viareggio.
The Lecciona beach is fascinating, you can sunbathe on the seaside or among the dunes, you can bathe in the sea and chat with new people and that's how some guys from Milan told us where to spend the night.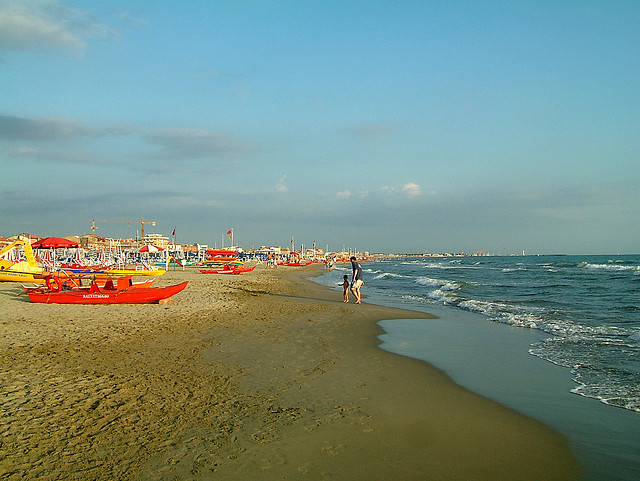 Happy hour in Torre del Lago
At sunset we decided to go back to the camping. We walked along the paths into the pinewood and arrived on Viale Europa, close to the Mama Beach. Every bar (Stupida, Mamamia, Baddy, Adagio, Priscilla) was full of people chilling out, listening to the music and having an "aperitivo", as we say in Italian, a drink with some finger food. Sometimes the buffet is so huge and full of variety that you don't even need to go to dinner because you're already full!
Torre del Lago by night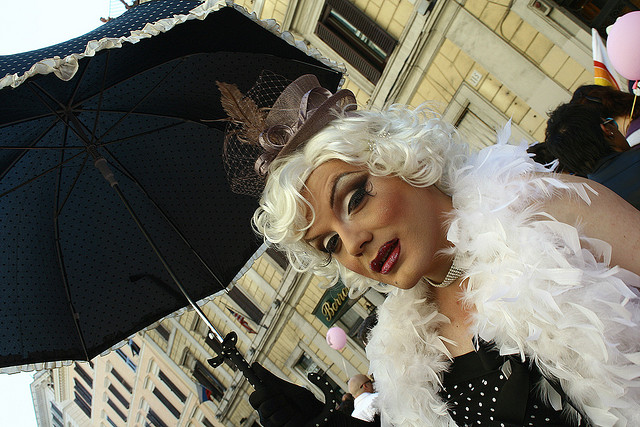 In our bungalow we had a shower and we prepared ourselves for the night. We started with a dinner in one of the hundreds of restaurants and pizzerias you can find in Torre del Lago, downtown or on the seaside, but it's after dinner that Torre del Lago becomes magic!
The Priscilla bar is famous for its fresh cocktails and the funny karaoke, the Adagio is relaxing, the Buddy restaurant on the terrace is great and the Stupida cuisine as well. These are all good ways to start a night that will continue dancing under the stars with the Mamamia or the Stupida music, just close to the sea: amazing!
Then, after every night spent dancing and laughing with other boys and girls, we had a good breakfast at the Priscilla or at the Buddy and came back to the camping tired but happy, ready to… sleep.
Every night is a colored party with drag queens, go go boys, beautiful shows and a good occasion to dance and learn the latest hits' choreographies, sing, play funny quizes and win nice gadgets.
Torre del lago see you soon!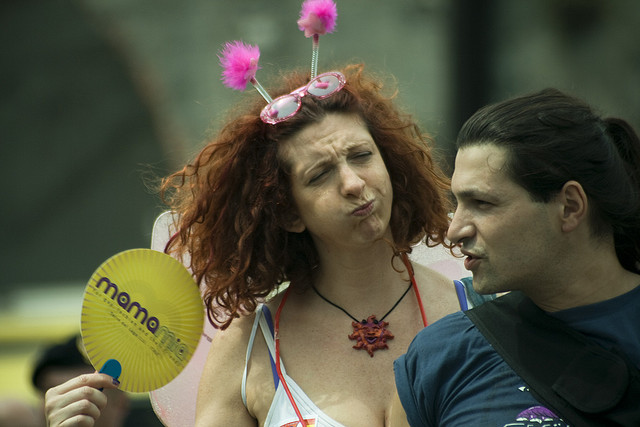 At the end of our vacation we were extremely sad and we felt nostalgic for Torre del Lago and the whole Versilia coast. During our stay we also visited Viareggio: we caught a bus that brought us to Viareggio's main avenue, on the seaside, full of fashion shops, in less than 10 minutes.
In these days my friends and I are planning our 2011 holidays in Torre del Lago. On Friendly Versilia and the brand new Gay Friendly section of the Region of Tuscany's web site there are all the information we need about how to arrive, what to do and which are the best events of the season. I can't miss Mister Gay Italia, Miss Drag Queen Italia, August mardì gras, Miss Gaya and Miss Trans. See you soon, Torre del Lago!
You might also be interested in