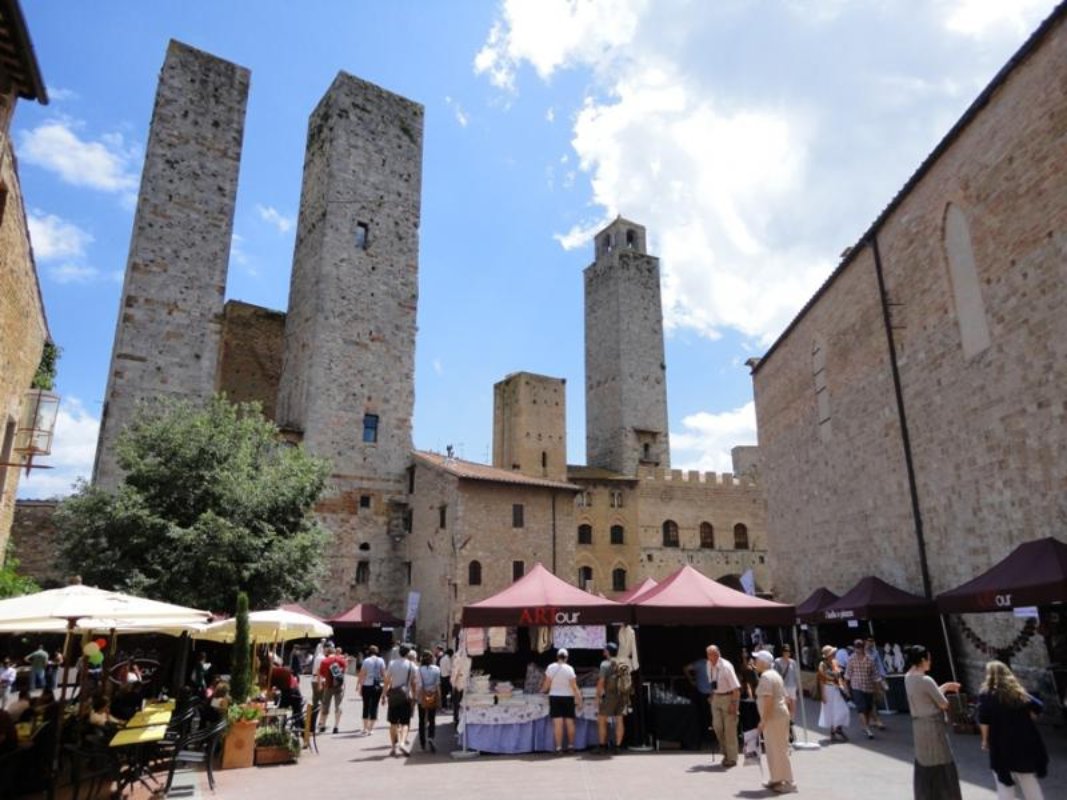 Wine, olive oil and honey
A very Tuscan spumante
The Casale Falchini di San Gimignano is the top producer of Spumante Metodo Classico using Vernaccia grapes
Category
Wine, olive oil and honey
It is already widely known that San Gimignano Vernaccia wine is one of the top Tuscan white wines. What is less well known is that this same grape also produces an incredible spumante capable of competing with top French champagnes. The Casale Falchini are the only ones who make this Spumante Metodo Classico using 60% Vernaccia grapes. Casale Falchini itself in a pretty hill top farm set in the stunning landscape near the town of San Gimignano. The area was practically deserted when Roccardo Falchini bought the land in 1963 and decided to grown his own vineyards. The idea to use Vernaccia grapes first came in 1976 and only three years later in 1979 the first bottle of Spumante Vernaccia was produced. It was made up of 60% Vernacia grapes, 20% Chardonnay and 20% Pinot Nero grapes. The Falchinis still use traditional spumante making methods, leaving the wine to ferment for a minimum of 48 months.

The end result is a spumante that puts expensive French champagne to shame.
You might also be interested in
Val D'Elsa
The landscape in the Val d'Elsa and the Etruria Volterrana are begging to be captured on film, as if it were the only way to absorb its beauty. ...
Scopri Val D'Elsakeyboard_backspace