Camaiore
VILLAGES, PARISH CHURCHES AND ABBEYS BETWEEN THE SEA AND THE APUAN ALPS
Read the story of Camaiore on

Camaiore
The village spell
Art, history and legend in a timeless land between sea and mountains ~ by Emanuele DettoriRead the story
Located in a wide valley at the foot of the Apuan Alps, Camaiore is a city with ancient foundations and owes its origins to the Romans, who, after establishing Lucca, set up outposts on the slopes of Monte Prana. Among these was Camaiore, whose name comes from the ancient toponym Campus Major, the large plain that linked Lucca to the port in Luni. Later, this territory came under the dominion of the Lombards, followed by the feudal lords in Lucca, who re-established the town's original blueprint, beginning to transform it into the elegant medieval town that we can still admire today. During the Renaissance, authority over Camaiore was passed to the Sforza, staying that way until 1799, when the city fell into the hands of Napoleon's troops, who plundered many of its artworks.
Today the noble buildings in Camaiore's historic center are a testament to the events of its past: among these are the Collegiate Church of Santa Maria Assunta, with a Latin cross plan, dating to 1260; the Church of San Lazzaro and its delightful cloister; and the austere Badia di San Pietro, surrounded by a beautiful field and founded around the 8th century. Palazzo Tori Massoni is certainly worth a visit, home to the Archeological Museum.
Since World War II, Camaiore has become increasingly famous for its beachfront. Lido di Camaiore is a pleasant and elegant resort town on the sea, overlooking the extensive beach of the Versilia, whose grace has been capturing the hearts of people like Gabriele D'Annunzio, Eleonora Duse and Vittorio Emaniele III since the early 1900s.
&
TOP ATTRACTIONS IN Camaiore
Social & Web
Find out what they say about us, and tell us about your Tuscany!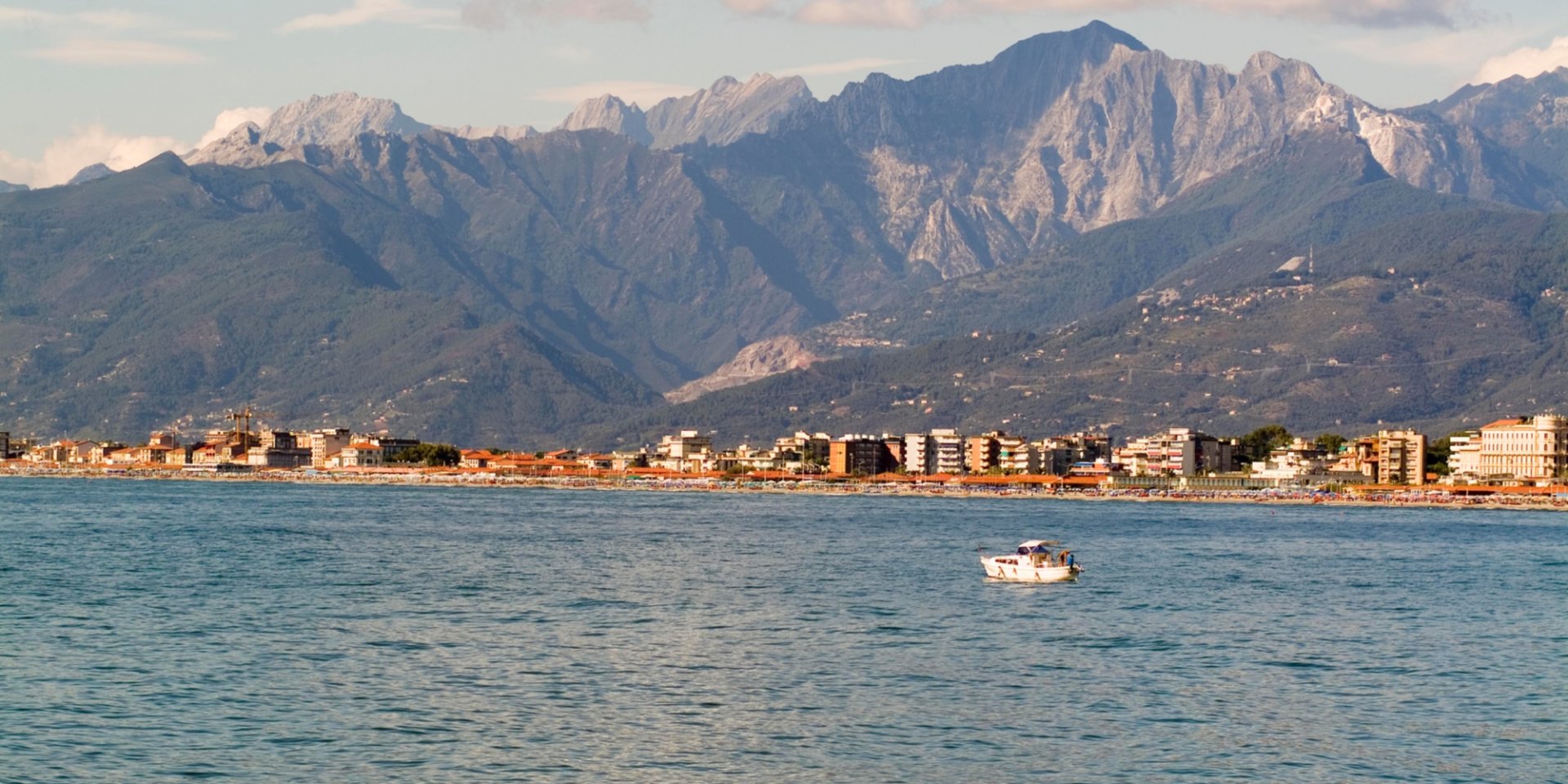 From the beaches to the Apuan Alps, a land of tradition and entertainment
Golden beaches, an inland dotted with small villages and nature reserves waiting to be explored, a moderate climate and a nightlife full of performances and entertainment: this is the Versilia, a ...
Morekeyboard_backspace