Places of worship
Badia di San Pietro
For a long time it was a reference point along the Via Francigena
Founded in the VII century by Benedictine monks, the Abbey of St. Peter in Camaiore, with its monastic complex surrounded by a wall, was for a long time a reference point on the route of the Via Francigena. It is the last part that remains of the Benedictine monastery of the same name founded around 761 along the Via Francigena.
Despite numerous integrations and rebuildings, even recently made, following the numerous seismic events that have occurred, the structure is the original Romanesque-Benedictine one and the access is still gained via the ancient convent door, the only trace of the monastic complex that still exists.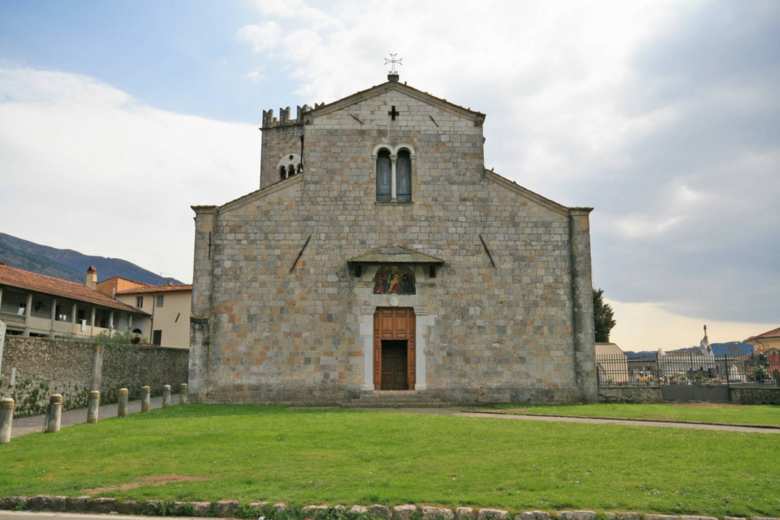 Built along the road that links Lucca to Luni, the Church has always been identified as a place of extraordinary logistic importance. Today we still can see the austere three-naved building, the apse and the low part of the façade: they are the same as they were.
Moreover, the 17th-century organ is noteworthy, of German-style "Bachian" manufacture, characterised by its particular tone and construction, and every year is at the centre-stage for the International Città di Camaiore Organ Festival that is held in the abbey, in summer.
Camaiore
Villages, parish churches and abbeys amidst the sea and the Apuan Alps
Located in a wide valley at the foot of the Apuan Alps, Camaiore is a city with historic foundations and owes its origins to the Romans; after establishing Lucca, they set up outposts on the slopes of Monte Prana. Among these was Camaiore, whose name comes from the ancient toponym Campus Major, the large plain that linked Lucca to the port in Luni. ...
Morekeyboard_backspace