account_balanceMuseums
Diocesan Museum in Pienza
Inside Palazzo Borgia there is an important collection of art and sacred vestments
The Diocesan Museum of Pienza, housed inside the Palazzo Vescovile or the Palazzo Borgia, was born from the already wealthy Museum of the Cathedral, and contains numerous works of art which come from other churches in the territory.
Among the most important works of art conserved here, are the panels of the 14th century, such as the Madonna with Child by Pietro Lorenzetti, called the Madonna of Monticchielo, but also a Crucifix by Segna di Bonaventura and a Madonna with Child by Bartolomeo Bulgarini.
The large panel with the Madonna of the Misericordia by Bartolo of Fredi is signed and dated 1364, it was originally in the Pientino Baptistery. Largely represented, with works of reserved quality, is the 16th-century Sienese school. From Spedaletto comes the beautiful panel by Il Vecchietta with the Madonna enthroned with Saints Biagio, John the Baptist, Nick and Floriano, a painting that demonstrates the Florentine novelties of clear luminosity and the use of prospective.
The 16th-century Madonna della Misericordia by Luca Signorelli is also beautiful, as well as the Renaissance sculpture by Domenico of Niccolò dè Cori, without forgetting the successive works of the Sienese School , with work by Vincenzo Rustici, Francesco Rustici, Bernardino Mei and Giuseppe Nicola Nasini.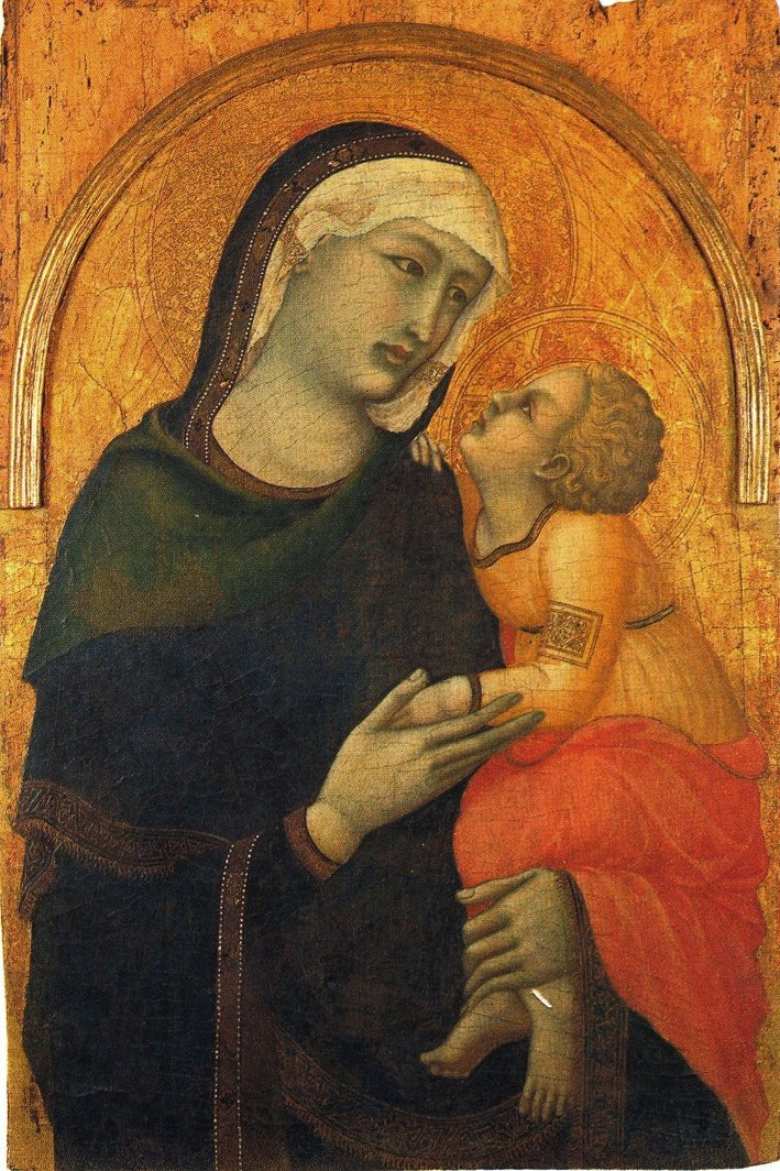 The collection of golden objects is very important, with pieces that come from the 13th to the 19th century, among which the liturgical furnishings donated by Pio II to the cathedral: the beautiful pastoral, a mitre, a thurible and a aspergillum.
The most prestigious piece of the museum is the so-called Cape of Pio II, the liturgical vestment donated, according to tradition, by Tommaso Paleologo to the pope which he subsequently gave to the cathedral. The beautiful cape, which features the twenty seven Histories of the life of the Virgin, Saint Margherita d'Antiochia and Saint Caterina d'Alessandria, is of English creation and uses the very thin and highly sought-after embroidering technique of the "opus anglicanum".
Info: museisenesi.org
Pienza
An ideal city, founded based on beauty
Pienza is a gem in the Val d'Orcia. It's known as the city of Pope Pius II, Enea Silvio Piccolomini, who was born here in 1405. Once Pius became Pope, he wanted to transform his humble birthplace, Corsignano, into an urban-architectural treasure. Therefore, he entrusted the total renovation of the village to the architect Bernardo Rossellino and to the humanist Leon Battisti Alberti. ...
Morekeyboard_backspace