The simbol of defense and control over the Via Francigena is impressive
The Fortress of Radicofani and the Robin Hood of Italy

by Elena Nacci
On the southern border of the beautiful Natural Park of the Val d'Orcia, rises one of the most impressive and most scenic medieval fortresses of all Italy. For centuries, the imposing Fortress of Radicofani has been the symbol of defense and control over the Via Francigena, on the border between Tuscany and Lazio. It had a considerable military importance, being a compulsory stopover for pilgrims and both for travelers.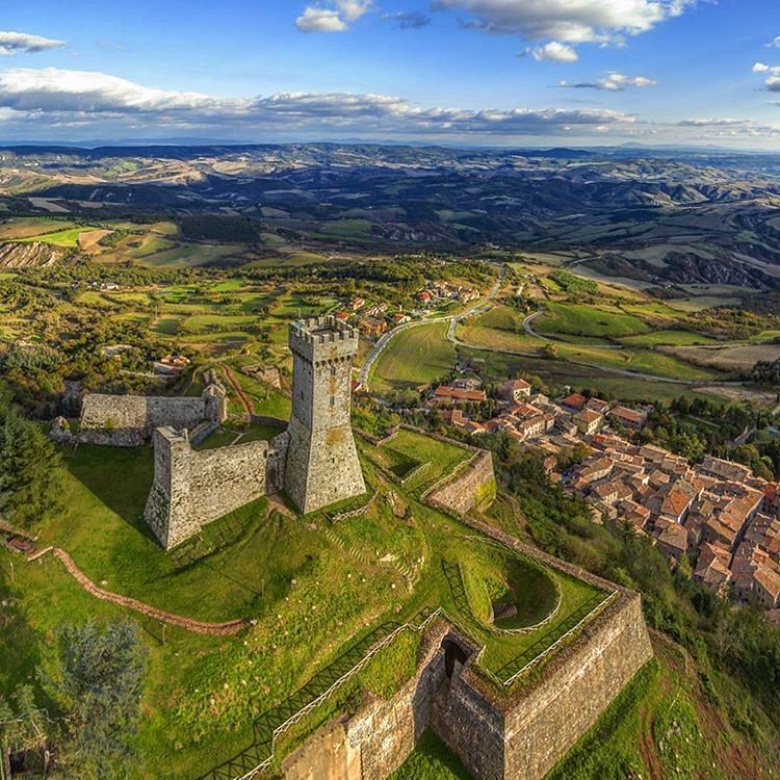 This powerful fortification was built over a long period of time, starting from 978 onwards, though its origins go even more back in time. Its thick bastions were capable of resisting to the most violent attack, even to artillery fire! Before climbing the tower, take a walk in the pine grove surrounding the fortress, where you can see characteristic arches, vaults and pits partially hidden by vegetation. The mighty tower, 37 metres high and rebuilt in the last century, offers enchanting endless views all over the Val d'Orcia park and the volcanic Monte Amiata. When you reach the very top of the fortress, all you see below is incredibly little! If you feel dizzy, that's definitely not the place for you! The panorama is incredibly vast and overwhelming! I found it to be one of the most beautiful views in Tuscany; it reaches as far as the Apennine mountains, and the Lakes Trasimeno and Bolsena. Any part you turn to look, the vastness of the landscape will fill your eye. The ravines below are simply spectacular.
The most famous personality of Radicofani is Messer Ghino di Tacco, the "Gentleman Bandit", who lived here at the end of the 13th century, and is also mentioned by both Boccaccio and Dante in their works, for its sometimes tyrannical and cruel deeds but always to do good. We could say that Ghino di Tacco is the Italian version of Robin Hood!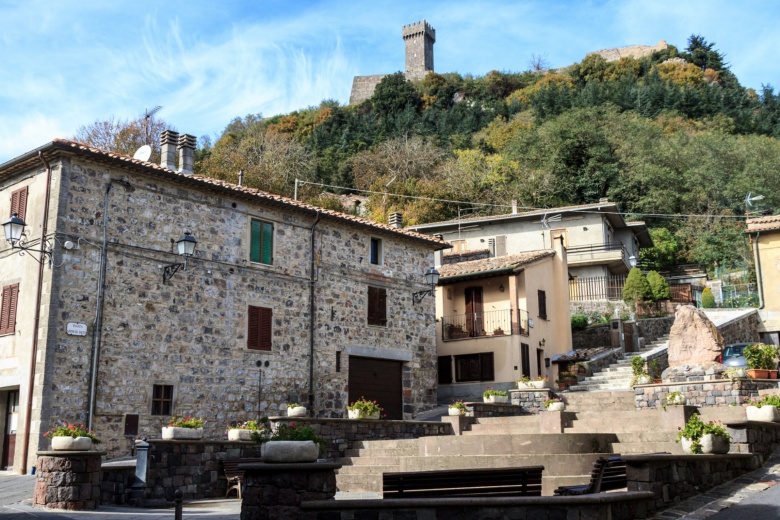 Ghino was born in Torrita of Siena from a noble family. Man of great stature and unusual courage, he was banished from his town for its delinquent activities, both his father and brother were accused of robbery, and spent several years as a brigand in Maremma. In 1297, he took possession of the Fortress, dominating the territory with his deeds and raids, but always taking care to leave enough to live to its victims. To some he was a "punisher of injustice and powerful men", for others simply a "daring bandit." Leaving Radicofani and heading north, you'll drive along a beautiful country road that winds through the calanchi or ravines, typical of the area, connecting Radicofani to the nice medieval village of Contignano. You find yourself in the heart of the Val d' Orcia.
While, heading south, you'll reach the Monte Amiata, an extinct volcano, that, with its 1738 meters, dominates southern Tuscany's landscape. You reach the mountain after driving along a scenic succession of curves through the woods, that, one after the other, open onto beautiful rural landscapes. Before heading on to Mount Amiata, I suggest you a stop along the route to the village of Abbadia San Salvatore, that boasts one of the most beautiful and suggestive abbeys of all Italy! Enjoy your trip to the land of the Italian Robin Hood :-)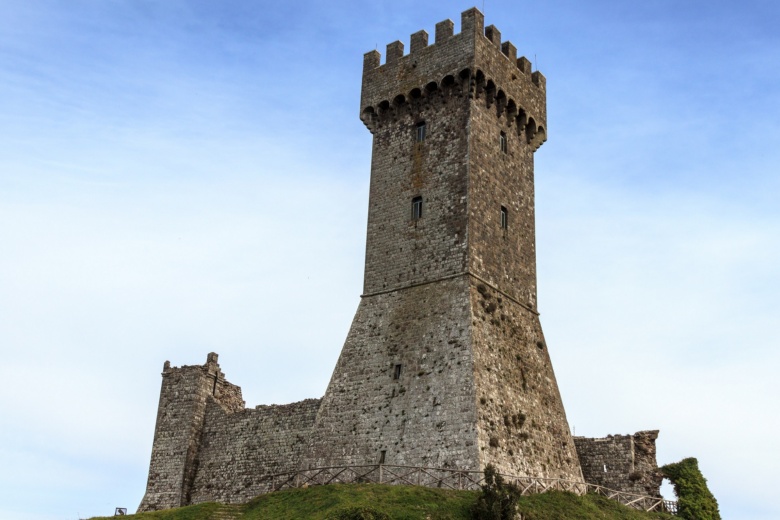 You might also be interested in