Bagno Vignoni: hot springs in Val D'Orcia
Add Bagno Vignoni to your to-do list when you're wandering around in Val d'Orcia
If you decide to visit the valley that is one of the most popular postcards of Tuscany - the Val d'Orcia, of course - add a day to explore Bagno Vignoni. This village is different from the others: what in traditional towns is a main square, in Bagno Vignoni is a pool 49 meters long and 29 wide, from the bottom of which bubble up a number of hot springs whose therapeutic quality has been renowned since antiquity.
Don't forget to bring an old swim-suite and a towel to Bagno Vignoni. You cannot have a bath at the main square pool, but if you go down to the Parco dei Mulini you can relax at a spring of naturally hot water. There is no ticket to pay, you can enter for free!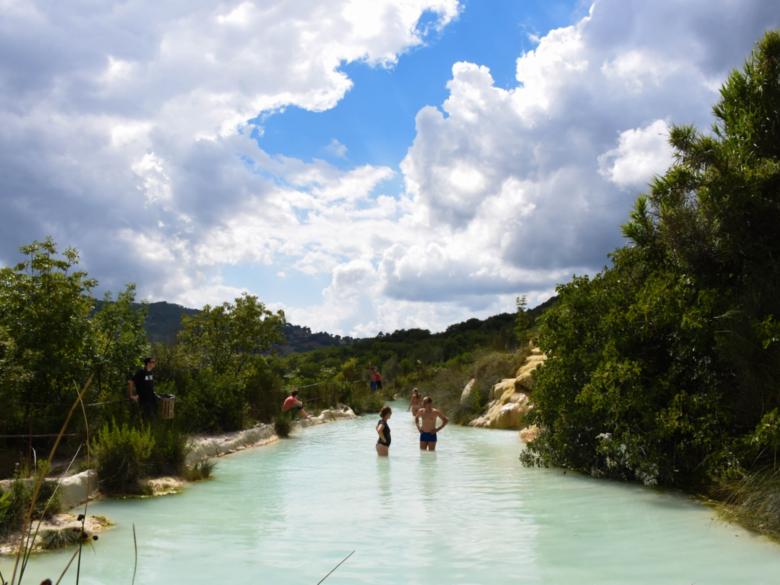 While you are relaxing there you can try to imagine to be in the past: Bagno Vignoni was a healing and refreshment point for numerous pilgrims who traveled the Via Francigena on their way to Rome, one of the main destinations for the Christian pilgrimages.
You might also be interested in