Tuscan Archeology by the Sea
Explore golden beaches and historic sites along the Tuscan coast
Tuscany is a wonderful summer destination, especially for a beach-filled vacation. Although temperatures tend to rise and humidity comes with the season, heat waves often die down after a few weeks. And fortunately, the mountains and amazing coastline offer the perfect escape from the heat. Whether you're at a high altitude or by sea, Tuscany offers spots that make the heat bearable (cool breeze guaranteed). If you're traveling with kids or are over 50, avoid spending the whole day visiting towns and monuments under the Tuscan summer sun. Instead, opt for a range of manageable day trips that merge summer relaxation and cultural enrichment. This list offers a few archaeological sites with one thing in common: their proximity to the sea. Spend your day mixing beach relaxation with visits to extraordinary sites, perfect for cooling off while enjoying Tuscany's ancient past and beautiful coastline.
You might also be interested in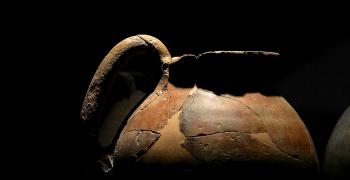 trip_origin
Learn more
Etruscans
Mistery, history and arts: exploring Tuscany in the footsteps of the Etruscans means getting in touch with an ancient, fascinating and enigmatic
continue...