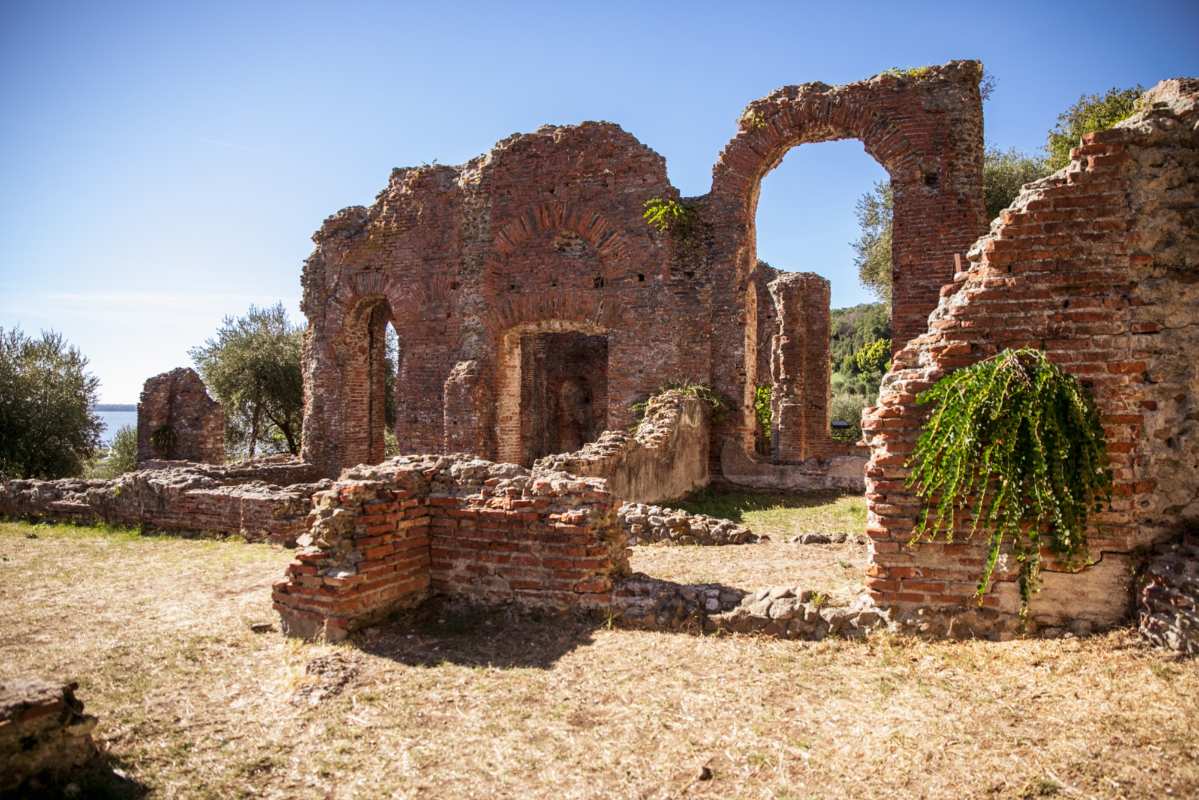 Archaeological sites
Massaciuccoli Romana
The archeological area with villas and Roman baths
Massaciuccoli Romana is a splendid archeological area
located in the municipality of
Massarosa
, on the banks of Lake Massaciuccoli and includes the villa, the building with the mosaic and the museum.
The site includes the ruins of the villa that once belonged to the Venulei family, built at the beginning of the 1st century AD, which conserves a monumental thermal complex situated in a panoramic position from which visitors can admire a view of the lake, the coast and the sea.
Heading down the path through the olive groves, visitors will come across a second Antiquity-era building, discovered in the 1930s and which today is part of the "Guglielmo Lera" exhibition pavilion.
Inside the building, there is a small thermal area where traces can still be seen of some rooms, part of the heating system and the floor mosaic of the frigidarium, decorated with imaginary animals in white and black tiles.
The exhibition pavilion also offers the chance to follow an itinerary that narrates the daily life of Massaciuccoli between the 1st and 4th centuries CE through a selection of meaningful objects.
In the area across from the pavilion, under a large protective tensile structure, new archeological excavations are underway that have allowed researchers to discover new spaces.
Info: comune.massarosa.lu.it
Massarosa
Natural gems and enchanting villages nestled among plains and hills in Versilia
Massarosa, part of the Versilia area that stretches from Viareggio to Monte Quiesa, is known for its striking and mysterious natural world, not to mention the unmatched beauty of its sixteen hamlets, scattered around lush plains and rolling hills. ...
Morekeyboard_backspace