Underground rivers, mines and tunnels: a journey into the abyss on the discovery of an unusual and secret environment
Hiking amidst caves and necropolises: the unmissable Tuscan trails
Watching the clouds which offer moments of pure emotion as their long shadows stand out against the soft hills, we realise that 'light' has always been the central focus of this magical land. There is, however, an inverted Tuscany, an upside-down land that doesn't lead onto another dimension but to a different interpretation, an exciting reality unknown to many! A reality enveloped in the darkness, that is as envious as the more famous and renowned Tuscany; a reality made up of caves and natural gorges, wonderful stalactites and stalagmites, Etruscan necropolises built into the volcanic rock and man-made galleries to extracts minerals and precious stones.
You might also be interested in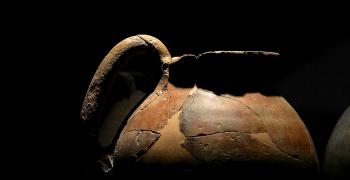 trip_origin
Learn more
Etruscans
Mistery, history and arts: exploring Tuscany in the footsteps of the Etruscans means getting in touch with an ancient, fascinating and enigmatic
continue...