Watchtowers and Fortifications on Elba
Defences raised against the pirate menace
As proof against the pirate scourge of the eighth century onwards, the sporadic conflicts with the Genoese, Catalans, Neapolitans and French, and the English and Dutch corsairs of the 1500s, Elba built itself a respectable defensive system, mainly with the help of the Pisans and the Appiani lords. This system did not, however, suffice to effectively protect the island: between 1534 and 1555, in fact, the incursions of pirates Barbarossa (Red Beard) and Dragut razed fortresses and whole villages to the ground.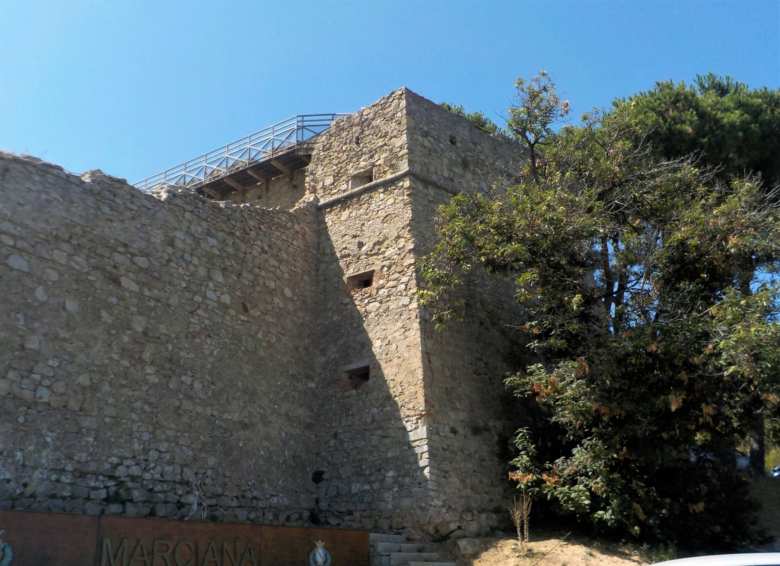 Two important landing beaches, Marina di Campo and Marciana Marina, are guarded by two almost twin-like cylindrical towers: the Torre della Marina, an eleventh century tower built by the Pisans, and the Torre Pisana, also known as the Torre Saracena, which probably dates back to the 1400s.
The quadrangular Torre di San Giovanni, which was built by the Pisans out of a single slab of granite, has stood behind Marina di Campo, near San Piero, since the eleventh century. One of its edges, notably, rests on the wheel of an ancient millstone.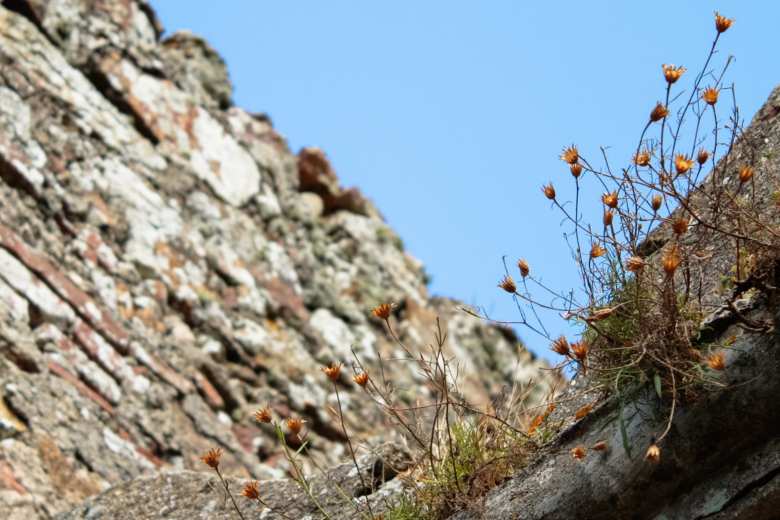 The hexagonal Torre Medicea, located in Rio Marina, was built by the Appiani family in 1534, and subsequently extended in the 1800s with a small square tower for the town clock. The remains of the Pisan Fortezza di Luceri, or Santa Lucia, overlooks the Gulf of Portoferraio, while Monte Giove, which is near Rio Marina, has the ruins of the Castello del Giogo. Both these fortifications were destroyed in 1552 by the pirate Dragut. At the peak of a rocky spur on the north-eastern ridge is the Castello del Volterraio, the castle of vultures. It is located on the site of an Etruscan settlement, which was fortified successively by the Romans, the Pisans and the Spaniards, who also appointed it with a Baroque chapel. The castle bastions offer a breathtaking view over a good part of the archipelago, over the Tuscan coast and even Corsica. The ancient city walls, which were built between periods of Pisan and Spanish dominion, have almost completely disappeared: what remains is the four-turreted Pisan fortress of Marciana, restored by the Appiani family, and the fort of Sant'Ilario in Campo, built by the same.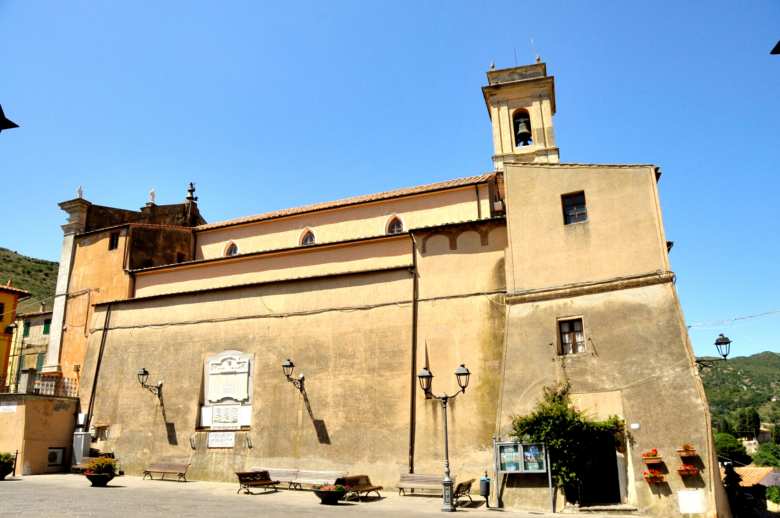 Another distinctive feature of these parts are the fortified churches, the last bulwark against the pirate menace. San Niccolò in Poggio and San Piero in Campo were strengthened either by the Appiani in the sixteenth century or by the Pisans in the eleventh, as was the church of the Santi Martit Giacomo e Quirico in Rio nell'Elba.
You might also be interested in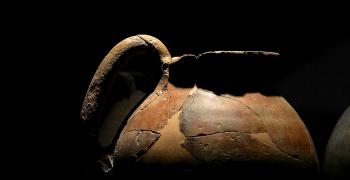 trip_origin
Learn more
Etruscans
Mistery, history and arts: exploring Tuscany in the footsteps of the Etruscans means getting in touch with an ancient, fascinating and enigmatic
continue...