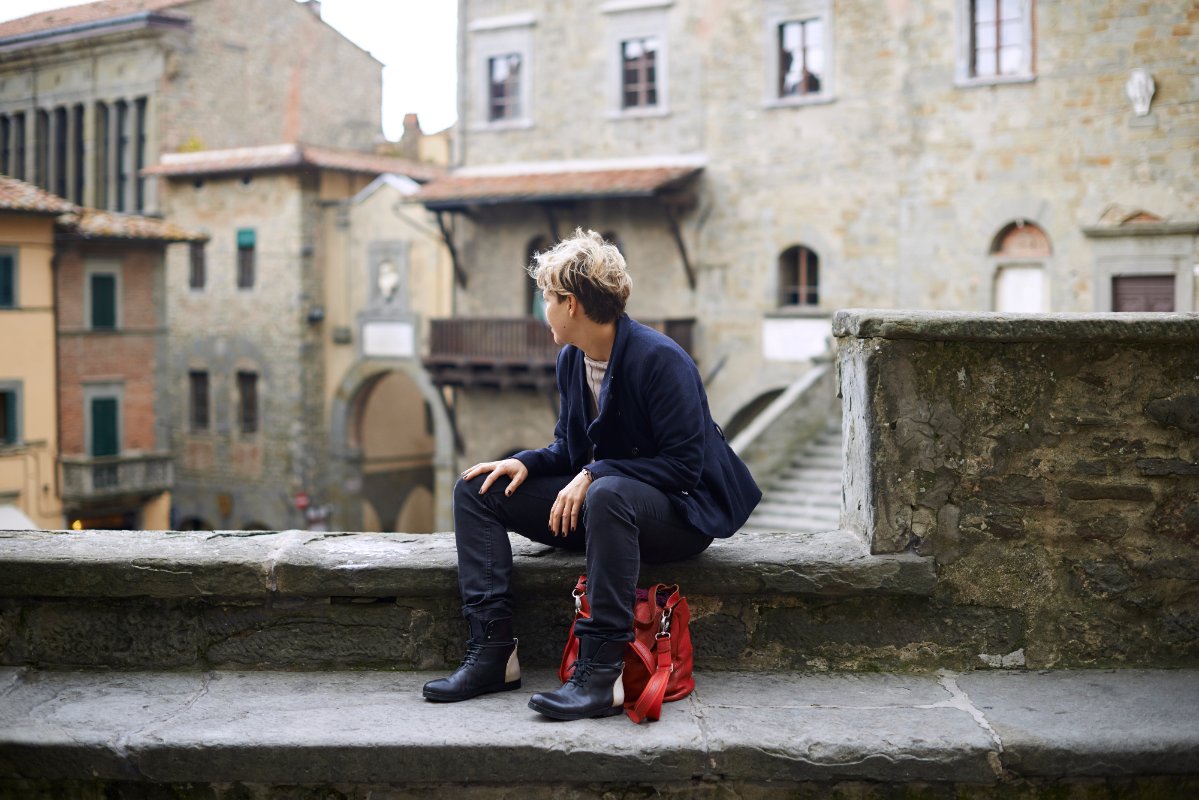 Top 10 Day Trips from Siena
In another post we suggested the
top 10 day trips if you choose Florence
as your base for your holidays in Tuscany. Florence is a perfect base because it's close to an international airport, you can explore the city and the surroundings with public transportation, and because Florence is the heart of the Renaissance! If Florence is too busy for you and instead you want to be surrounded by rolling hills, stay in a more intimate area, and possibly rent a car, a perfect solution is to
choose Siena as a base
for your holidays in Tuscany! Any trip to Tuscany isn't complete without day trips to discover the
hidden gems
found in the Tuscan area. This is why I have decided to write down the list of my
top 10 day trips from Siena
so that you can plan an unforgettable trip to Tuscany! The ideal way to visit these places around Siena is by car, unless you are scared of driving in Italy and prefer to take advantage of a guided tour or checking the public transportation's timetable. The main advantage of
visiting Tuscany by car
is that when you see a glimpse of a picturesque view or an area that is worth a few minutes of contemplation you can stop if you wish.
1. Florence
It is worth the 70 kilometres that separates the two cities and to abandon the peace of the countryside around Siena for a day to visit the birthplace of the Renaissance, the city of art par excellence... Florence! Visiting Tuscany and skipping Florence is a pity. Even if you have just one or two days to visit,
Florence is a must
. It is easy to reach Florence from Siena: there are frequent trains and a bus service that connect the two towns, allowing you to stop by for a quick trip. Read more about Florence (
10 things to do in Florence
and
Week end in Florence
).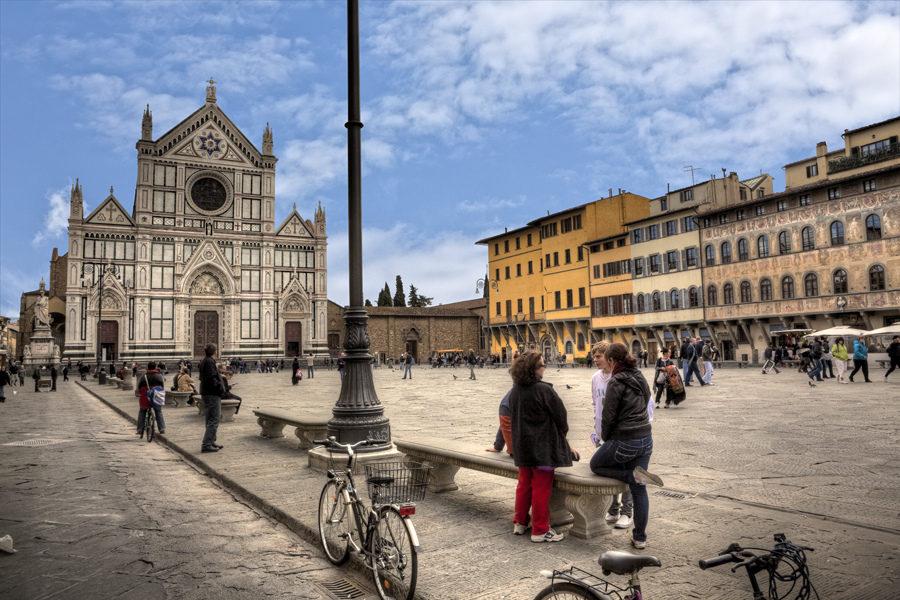 2. Monteriggioni
I know that I almost always include Monteriggioni in all the lists that I write on this blog, but it is just an
unforgettable village
! Monteriggioni has practically remained the same as it was in the Middle Ages and its distinctive design gives it a uniqueness that is worth exploring. This perfectly preserved medieval village boasts exterior walls, fourteen towers on square bases, a central peculiar square, and charming streets that seem to come from the past. Read more about
Monteriggioni
.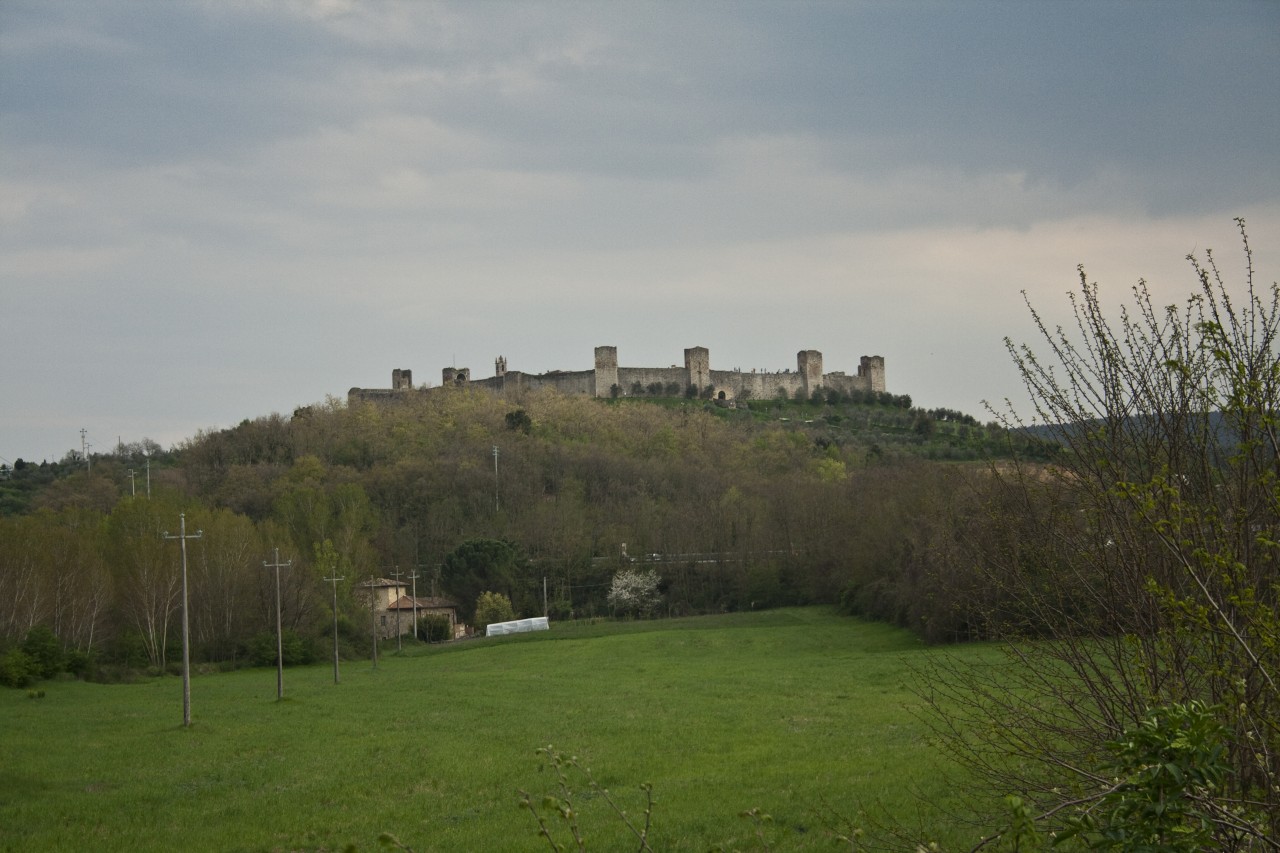 3. San Gimignano
San Gimignano deserves the fame that it has received worldwide. Be enchanted by the towers that rise up to the sky and get lost in
the Manhattan of the Middle Ages
for just a few hours! Known as "the city of the 100 towers", San Gimignano possesses an unforgettable skyline and it's a
UNESCO World Heritage site
. Reach it by car or by bus. Read more about
San Gimignano
.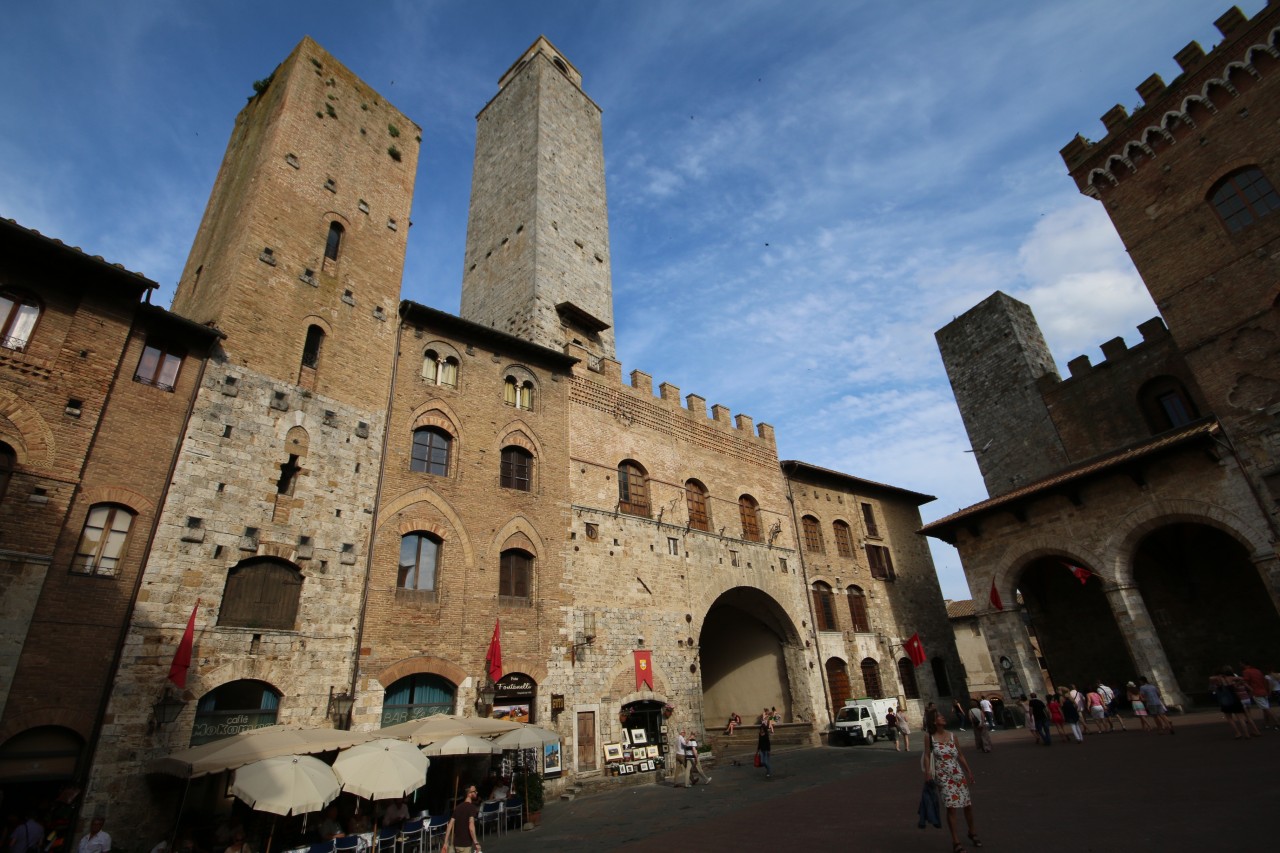 4. Crete Senesi
Fancy seeing a moon-like landscape on Earth? Visit the Crete Senesi! This evocative part of Tuscany, situated between Arezzo and Siena, is characterized by rolling clay hills (the literal meaning of "Crete Senesi" is Sienese clays) and dotted with villages, cypress and oak trees as well as long-abandoned farmhouses. Around the Crete Senesi area you can also visit Buonconvento, Asciano, Rapolano Terme, San Giovanni d'Asso, and the stunning Monte Oliveto Maggiore Abbey. Read more about
Crete Senesi
.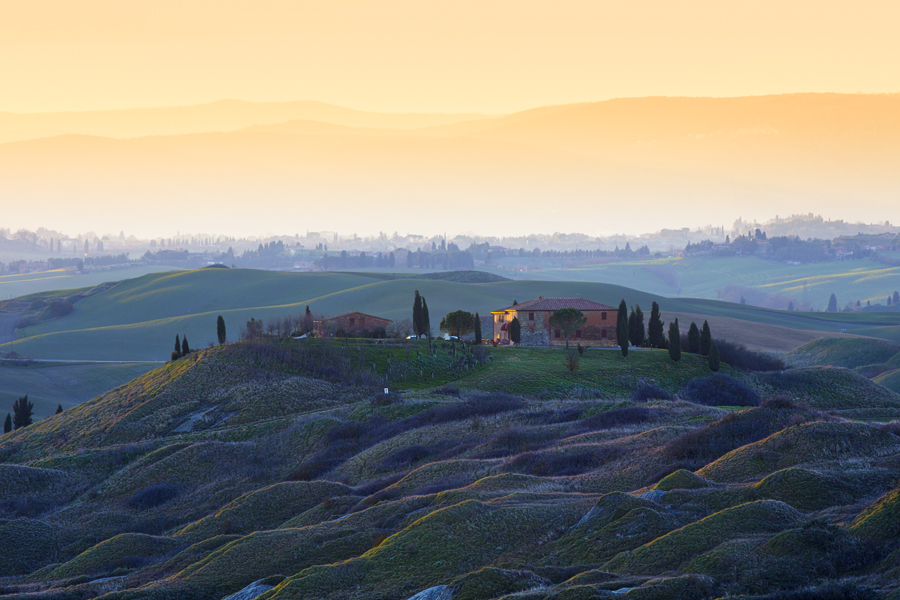 5. Pienza
Pienza has practically
remained unchanged
down the centuries. In 1996, it was declared a
UNESCO World Heritage Site
and it is worth a visit for plenty of reasons: the magnificent views over the Tuscan Val d'Orcia, Piazza Pio II, and the streets with "romantic" names such as Via del Bacio (kiss street) and Via dell'Amore (love street). It also boasts culinary delicacies such as the famous cheese, pici pasta, and Cinta Senese sausages. Read more about
Pienza
.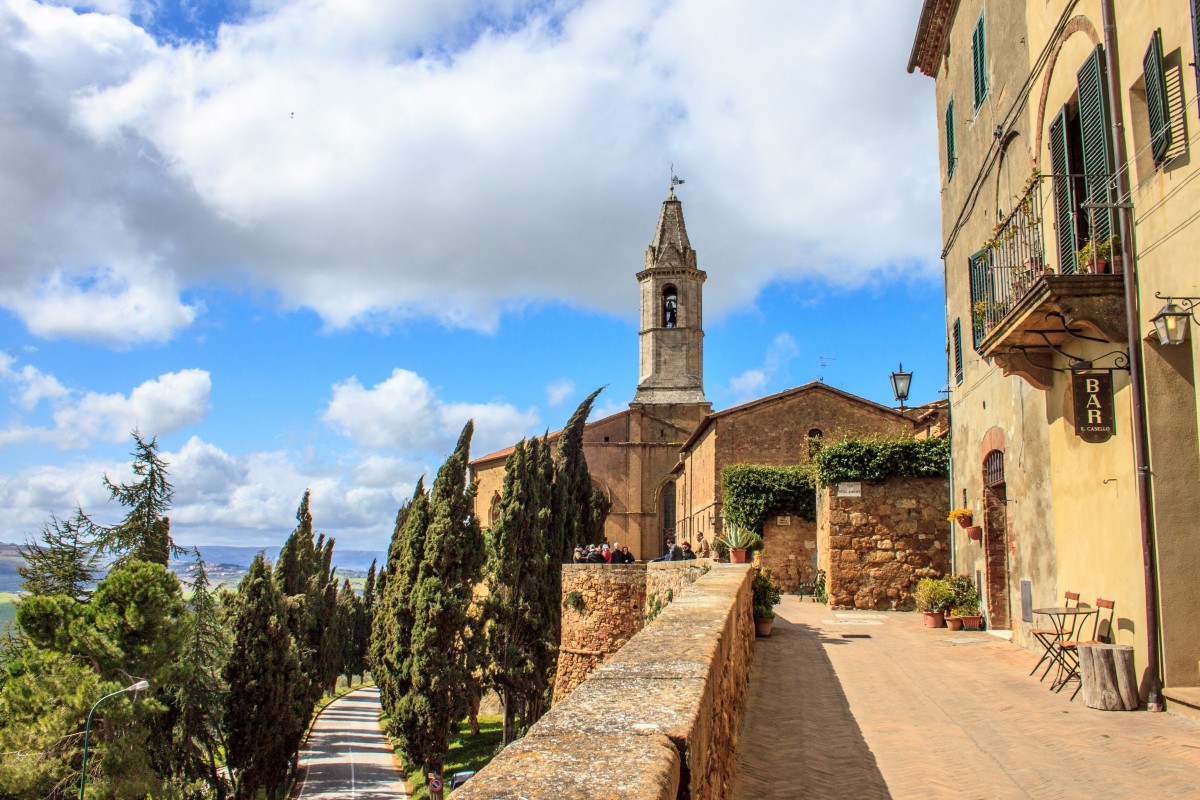 6. San Quirico d'Orcia
The beautiful village of San Quirico d'Orcia sits atop a hill halfway between Pienza and Montalcino. It is located along the
Via Francigena
and you can visit the beautiful church dating back to 714, stop by a rose garden, and get lost in the ancient, narrow streets. The main street called Via Dante Alighieri divides the village, which has most of its fortified walls still standing. You can enter San Quirico through one of the four entrances along the walls and from there you can enjoy breath-taking views all over the
Val d'Orcia
, from the Monte Amiata to the beautiful hilltop towns of Pienza and Montalcino. For an itinerary on this area of Tuscany, read this post about
San Quirico d'Orcia
.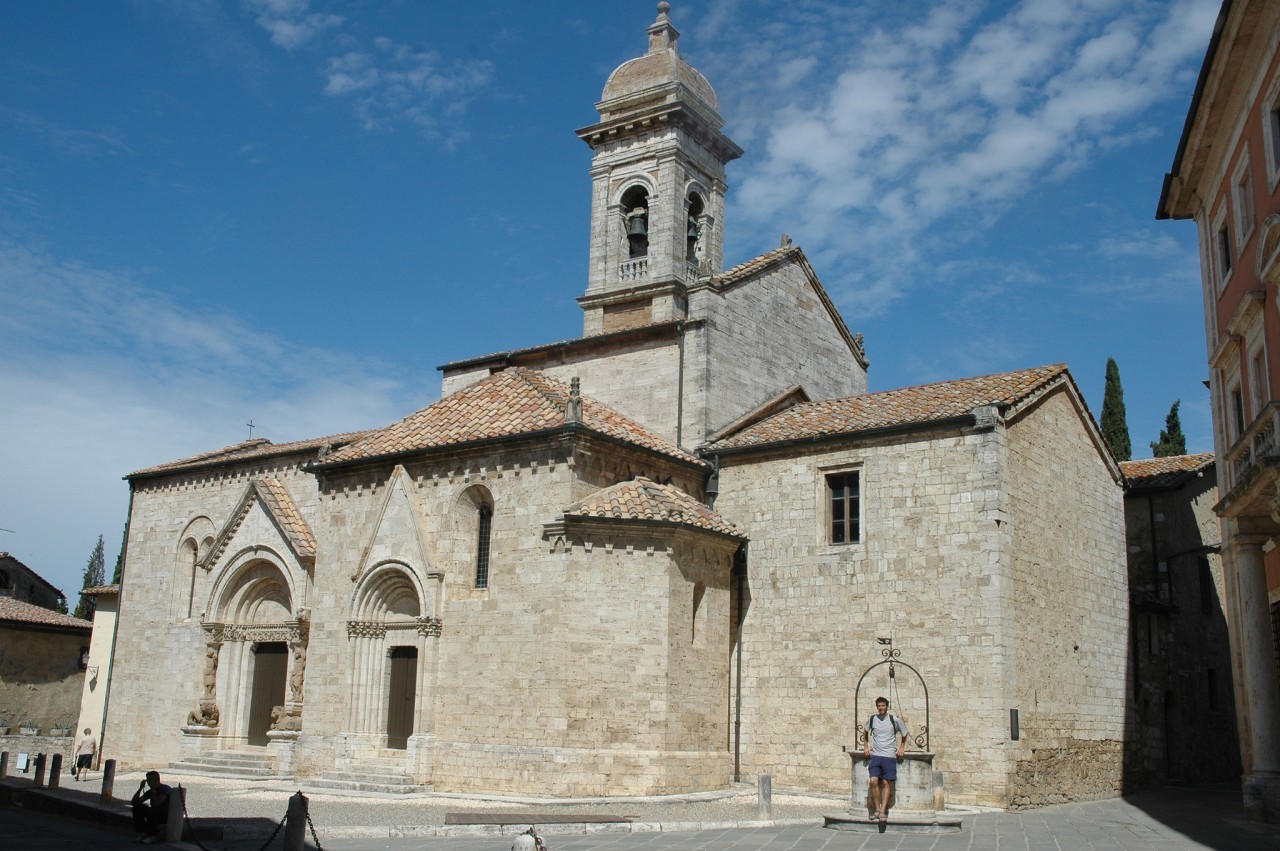 7. Montalcino
The hill town of Montalcino, completely encircled by fortified walls, is situated in the
Val d'Orcia
, a few kilometres from Pienza and the Crete Senesi and not far from Mount Amiata. Renowned for its world-famous wine, Brunello di Montalcino, it is also a fairy-tale place to spend a day immersed in Tuscany's history and countryside. The must-see sights include the fortress, the Duomo, Piazza del Popolo and many other attractions which you can read about in
this post
.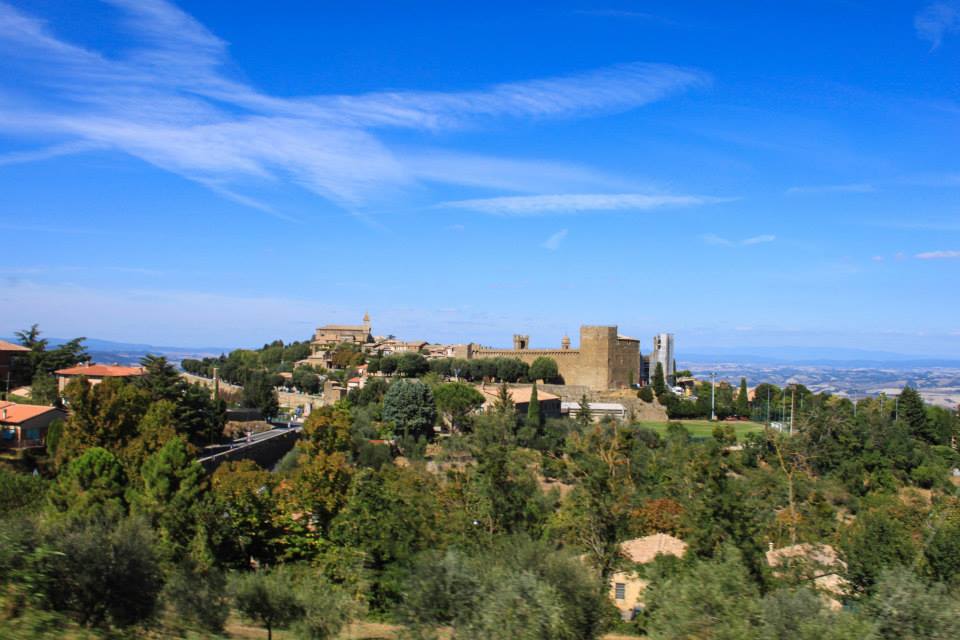 8. Montepulciano
Nestled between the
Val D'Orcia and Val di Chiana
, Montepulciano is a quintessential Tuscan medieval village known as "la perla del 1500" (the jewel of 1500). Montepulciano boasts remarkable masterpieces of the Renaissance. It is famous worldwide for its Vino Nobile, but it is worth a visit especially for its splendid Renaissance art and architecture, such as the castle of Montepulciano, Piazza Grande, situated at the highest point of the town, the Cathedral of Santa Maria Assunta and many other aspects that you can check in
this post about Montepulciano
.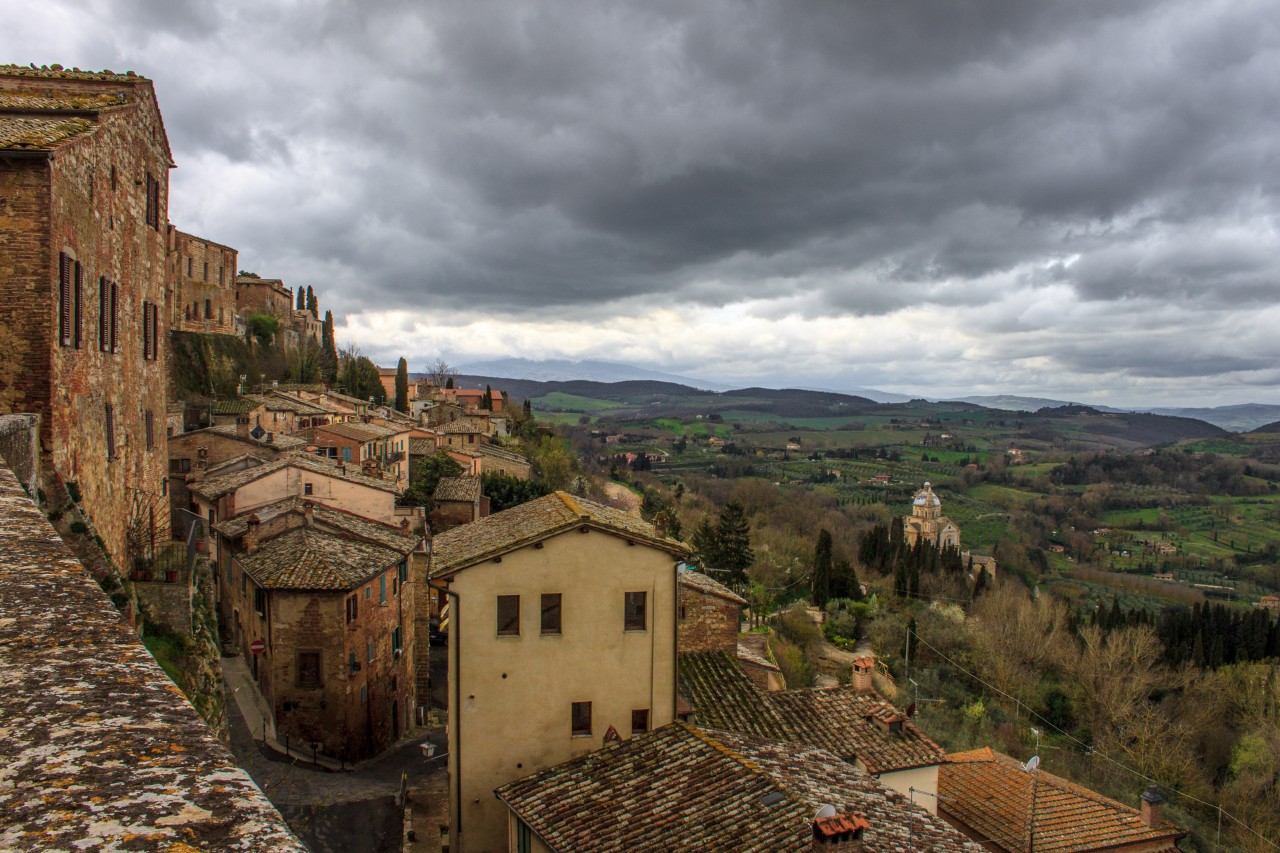 9. Monte Amiata
Monte Amiata is the highest
extinct volcano
in Italy. It stands 1,736 metres high and is situated in southern Tuscany. This area has it all: history, art, nature and culture, plus it's the perfect place to go cycling, relaxing and discovering. It is situated between Chianti, the Val d'Orcia and many unique medieval villages perched on the slopes and close to pristine forests. Read more about
Monte Amiata
. And to visit many other places in
the area surrounding Monte Amiata
check out this post.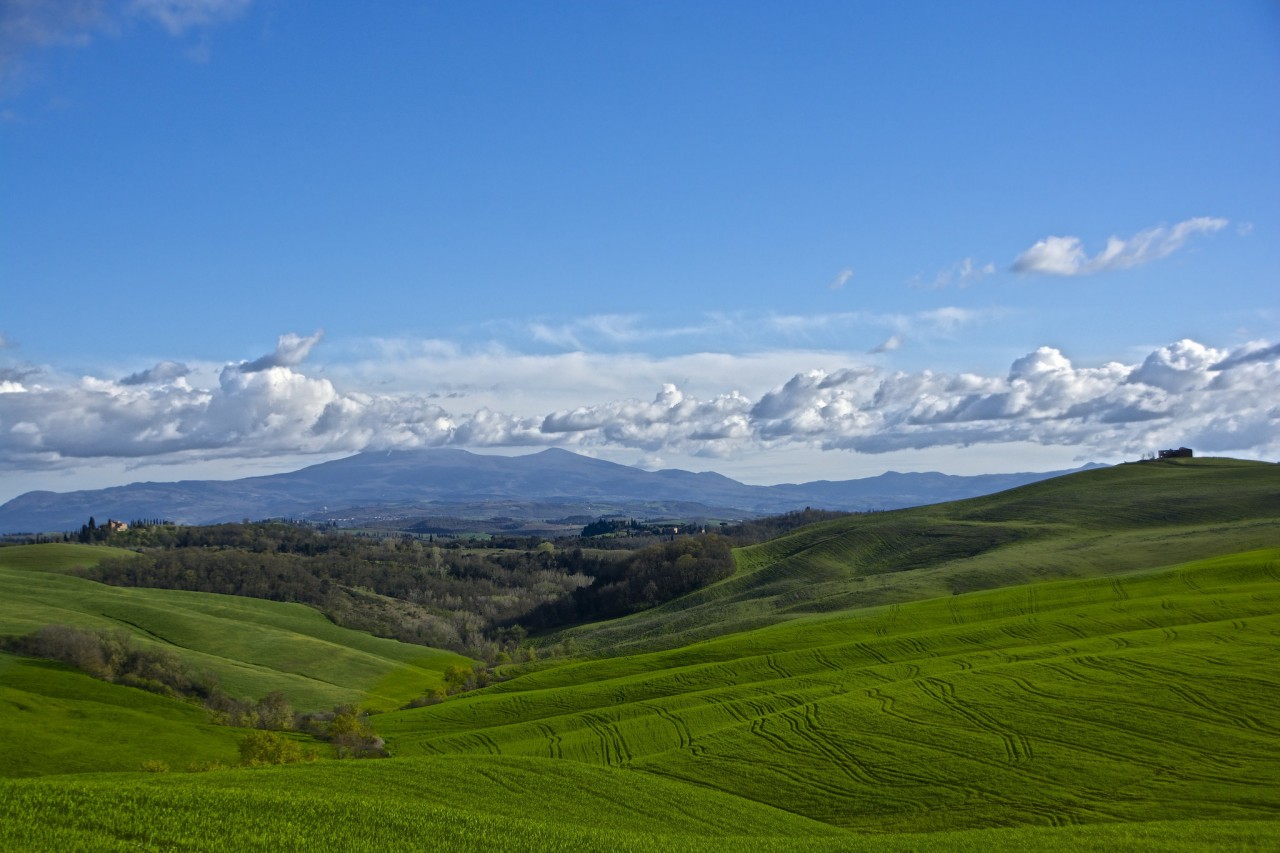 10. Chianti
Chianti covers a large swathe of Tuscany, one of the most famous places in the world with its green rolling hills and beautiful landscapes. If you are looking for vineyards and olive trees as far as the eye can see,
Chianti
is the day trip for you. You can visit "Chiantishire" as it's famously referred to due to its large international resident community. Or visit the area surrounding the
Pesa Valley
, on the border of the Elsa Valley.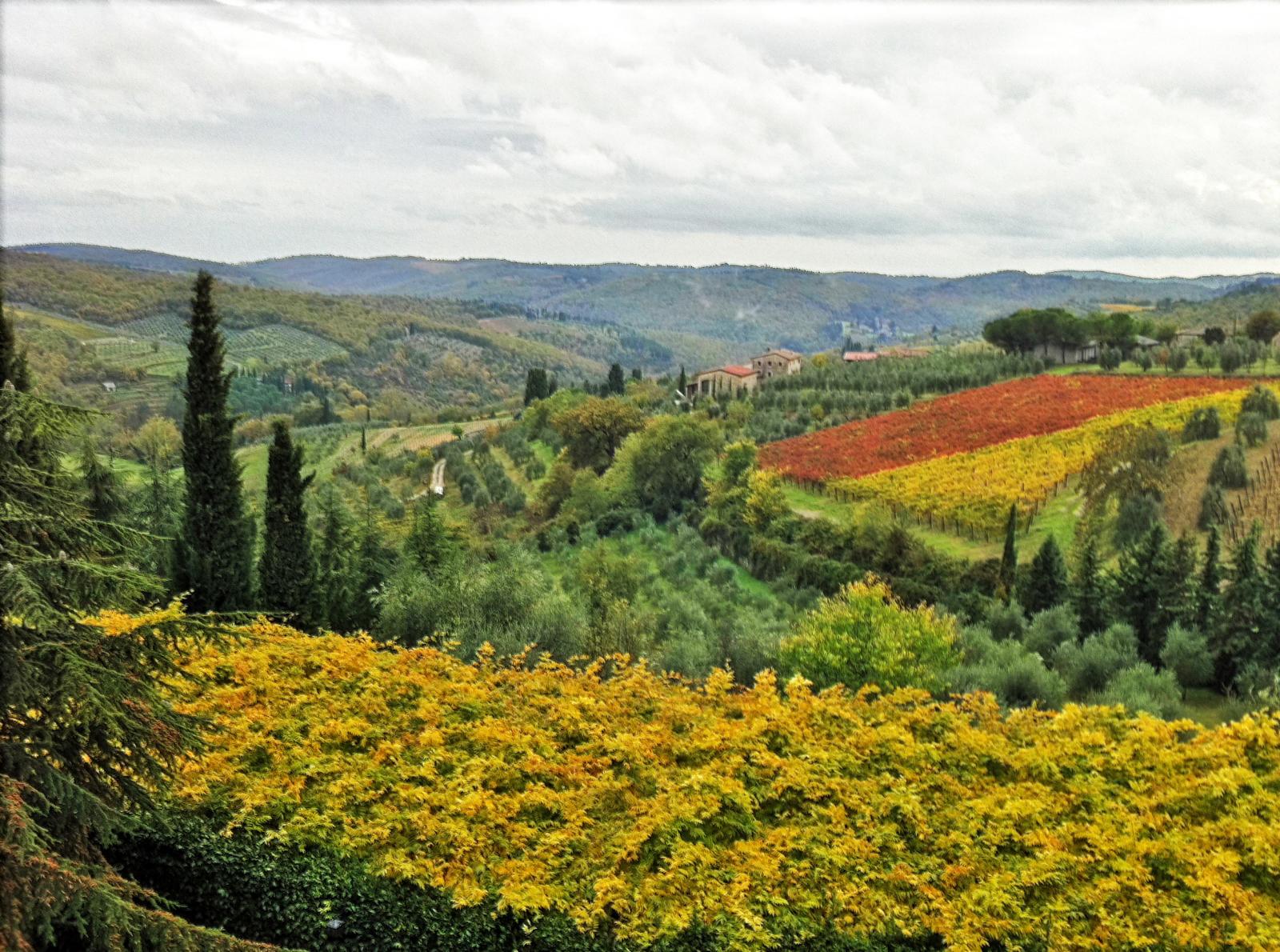 Would you like to add a place to this bucket list?
You might also be interested in