Be amazed by the Crete Senesi and the Accona Desert
Get lost in the characteristic rolling hills set south of Siena
In the collective imagination, Tuscany is seen as hectares of hilly countryside, gentle hills dotted with wheat, cypress and olive trees. Of course, there's much more to Tuscany than this, but there is a place where this perfect image of Tuscany is a fact: the Crete Senesi, or Sienese Crete.
The area of the Crete Senesi is situated south of Siena, corresponding to the municipalities of Asciano, Buonconvento, Monteroni d'Arbia, Rapolano Terme and San Giovanni d'Asso.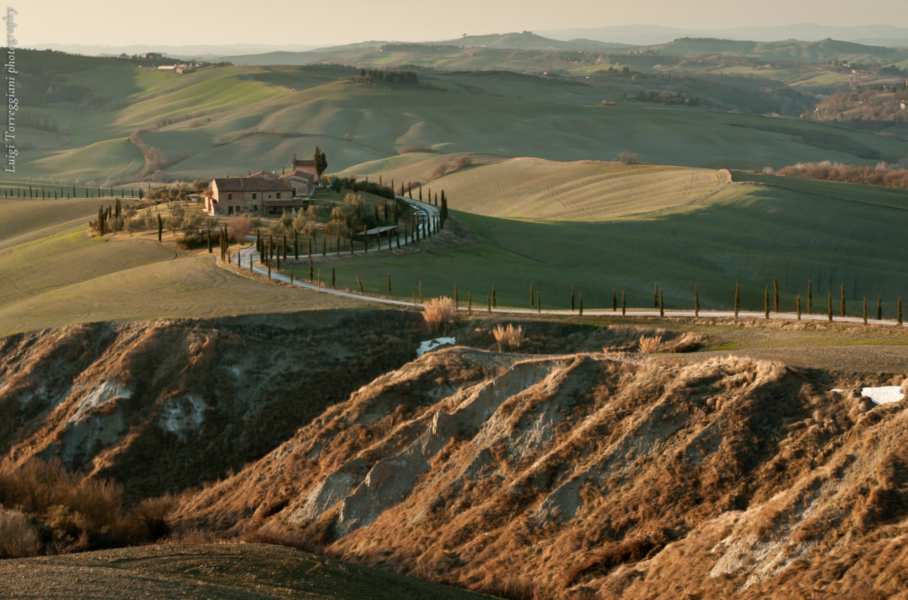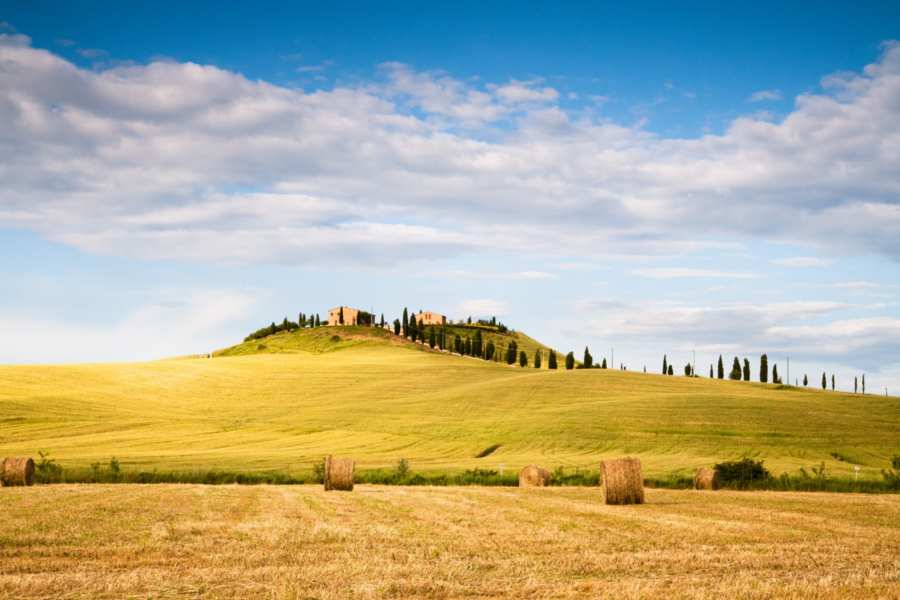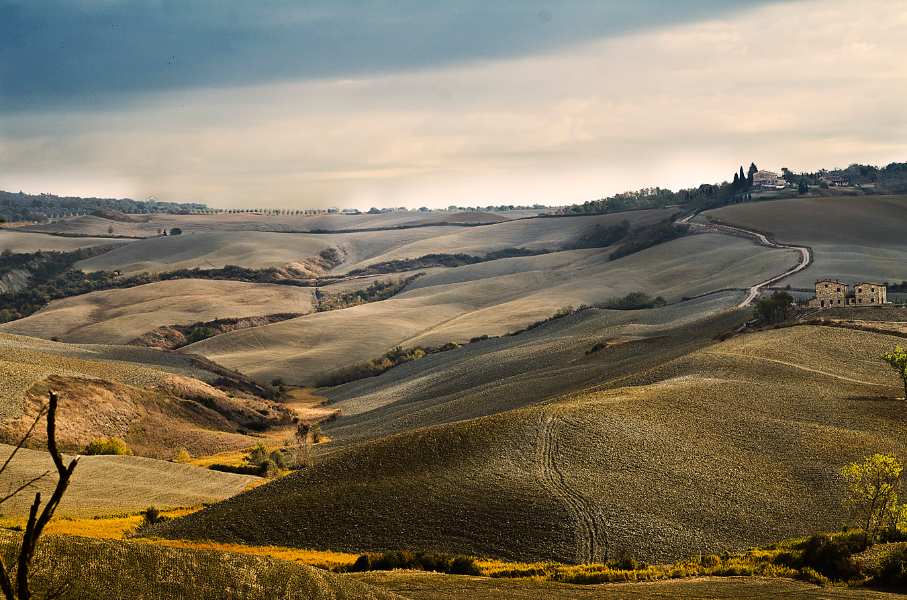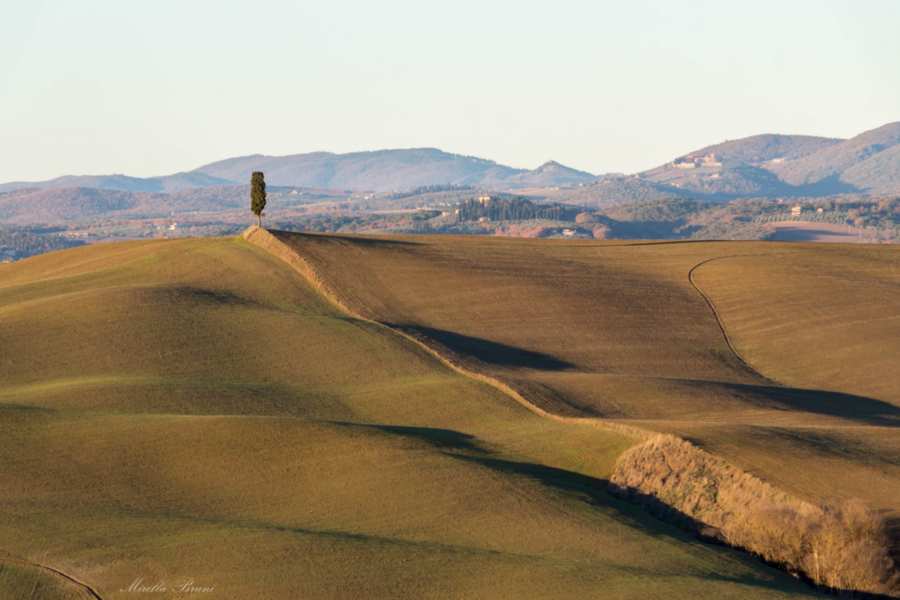 The literal meaning of "Crete Senesi" is Sienese clays. They are, in fact, very distinctive of this area and resemble a lunar landscape. The Crete Senesi are mainly made by "mattaione", a sediment of marine origin with a high mineral content. All around, human presence is limited: the sound of nature prevails over the handful of buildings, such as old brick farmhouses. You won't find any squares, castles or cathedrals here. During the summer, a gentle wind shakes the golden wheat, giving the sensation of Heaven on Earth!
Nearby there is another peculiar landscape known as the Accona Desert (deserto di Accona in Italian). It is a semi-arid area located in the west and south part of the Asciano municipality. The semi aridity is due to the low rainfall, which is less than 600mm yearly and, as a consequence, the vegetation is scarce. The area is characterized by calanques and dome-shaped formations known locally as "biancane", where the name derives from the Italian "bianco" (white) due to their light hue. The area has been known since the Middle Ages, as testified by the frescoes of Buon Governo di Siena depicting the Accona Desert.
If you're looking for an observation point over the Crete Senesi, head for the Abbey of Monte Oliveto Maggiore, founded at the beginning of the 1400s by Bernardo Tolomei. The Abbey's structure reflects classic influences and has many of the characteristics of a typical Benedictine complex, including a large church and two cloisters. The Abbey of Monte Oliveto Maggiore also hosts a main classroom, a refectory and a large library. Inside, you find an important collection of paintings, statues and inlaid works.
The original version of this article was written by Serena Puosi.
You might also be interested in
nature_people
Learn more
Outdoors
Tuscany is not only the region of art towns and hamlets: there's another face of Tuscany that is genuine and wild, waiting for you to discover and
continue...