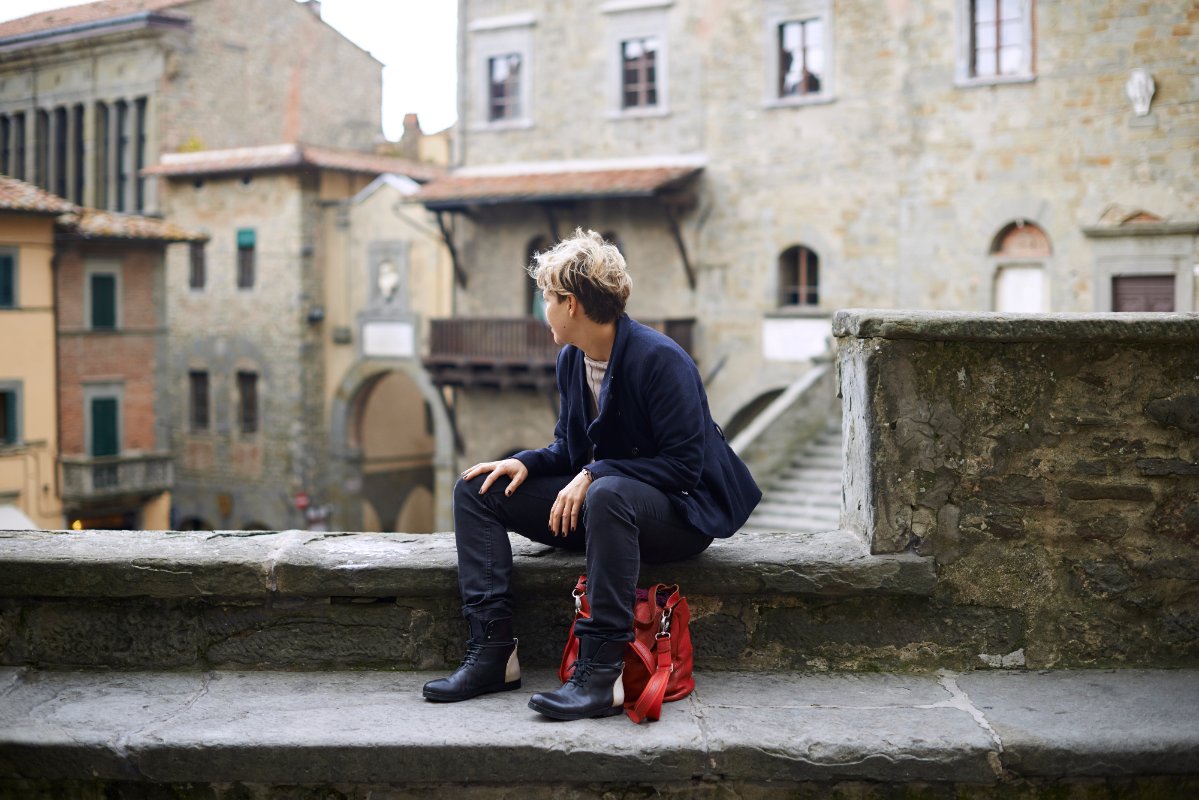 Top 10 day trips from Florence
Many people choose Florence as a base for their trip in Tuscany. It's a good decision because Florence has an airport and plenty of things to do all year round and at every hour of the day. But even though Florence is wonderful and you should dedicate several days to discover it, a trip to Tuscany isn't complete without taking a day trip elsewhere. There are so many options that come to mind that I've decided to write a post with my favourite 10 day trips from Florence, so you can choose what best suits you. Whether you're looking for a hilltop medieval town or a beach, some special countryside or another famous city, here is a list for you! 1. Pisa Pisa is a must in Tuscany. Indeed you might be flying into or out of its international airport, just two kilometres from the city centre. Many tourists go straight to the famous Leaning Tower and the Square of Miracles, but, believe me, there's much more to Pisa than that! Undoubtedly, you can't miss the most iconic sight in the whole of Italy, but I also suggest that you take a stroll along the streets to find hidden places, such as Keith Haring's mural "Tuttomondo" or the Palazzo Blu along the lungarni with wonderful exhibitions. To reach Pisa, take the train from Santa Maria Novella station in Florence to Pisa Centrale. There is also a fast option that takes less than one hour. Read this post about Pisa to find out more.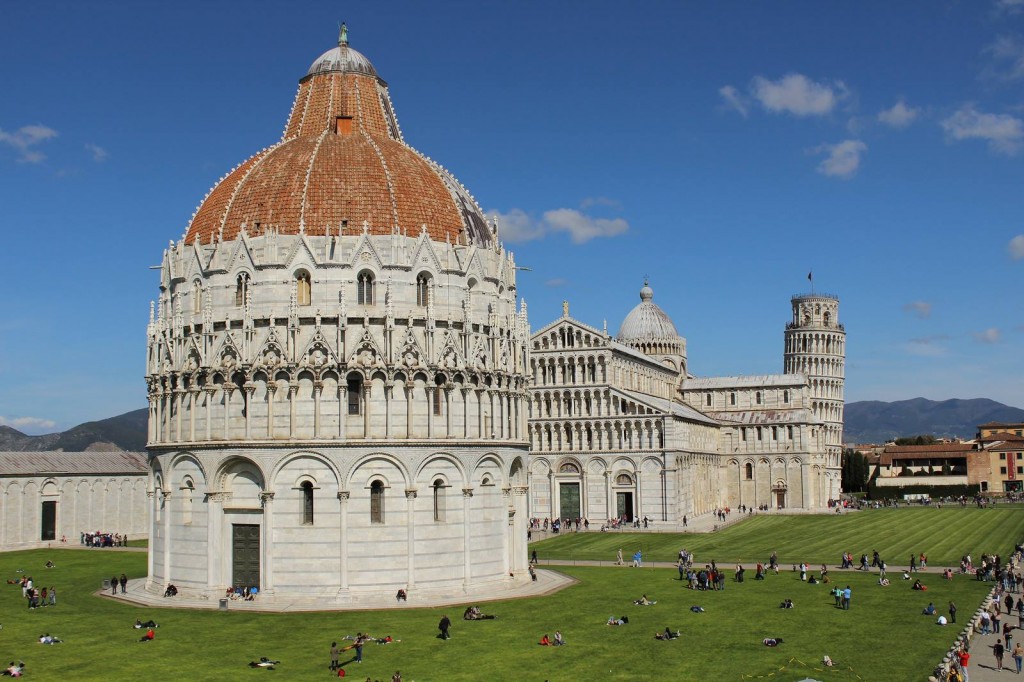 2. Lucca Lucca's main feature is the pedestrianized Renaissance wall, topped with trees, where you can have a walk or a bike ride and start your visit to the medieval city centre. Lucca has many jewels that should not be missed: the unique Amphitheatre square, the Torre Guinigi with trees on the top and at least 100 churches. San Martino Cathedral is another must-see as well as the Church of San Michele in Foro. To reach Lucca, the best option from Florence is the train, which takes around one hour and twenty minutes. Check out a full itinerary in Lucca.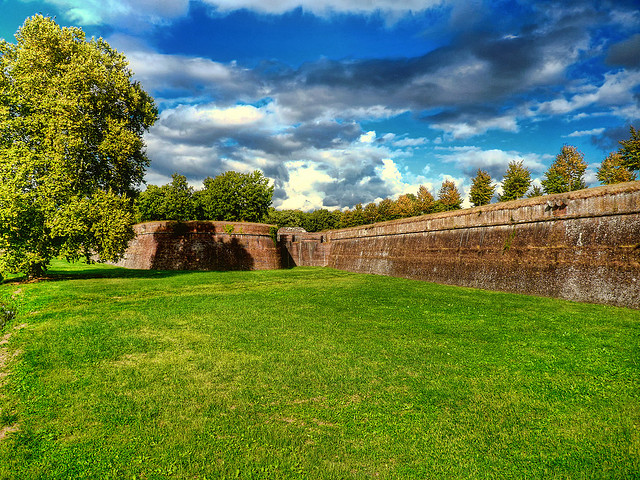 3. Chianti area For a wine tour or simply to enjoy some of the best countryside in the world, I suggest a day trip to Chianti, in the hills between Florence and Siena. This area is characterized by an array of verdant landscapes and country roads that lead to unique hilltop towns. There are also many wineries and restaurants selling traditional products. Chianti is just a 30-minute drive south of Florence, and the best way to reach it is by car, so I suggest you rent one and stop where you prefer, looking for the best vineyard and views of olive trees. Read more about Chianti here and here.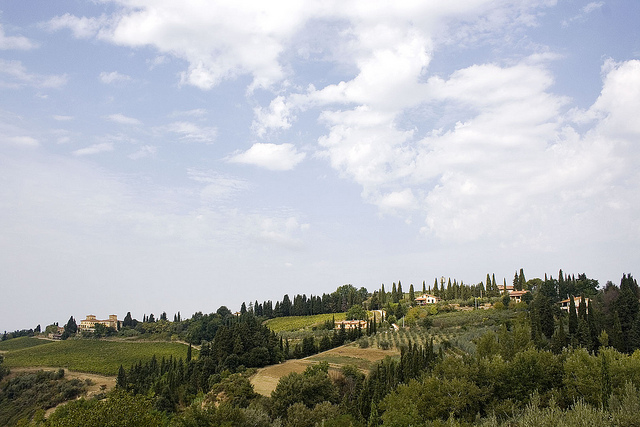 4. San Gimignano & Volterra Are medieval hill towns the first thing that comes to your mind when you think about Tuscany? Visit San Gimignano and Volterra! Both are wonderful with their ancient cobbled streets and old buildings. San Gimignano is also known as "the city of the 100 towers" and for this reason its skyline is unforgettable. It is a UNESCO World Heritage site. Volterra is a town with Etruscan origins and the heart is situated in Piazza dei Priori with the wonderful Palazzo dei Priori and Palazzo Pretorio. Also visit the Romanesque cathedral and the Roman amphitheatre. The best way to reach these towns is by car. Read more about San Gimignano: and Volterra.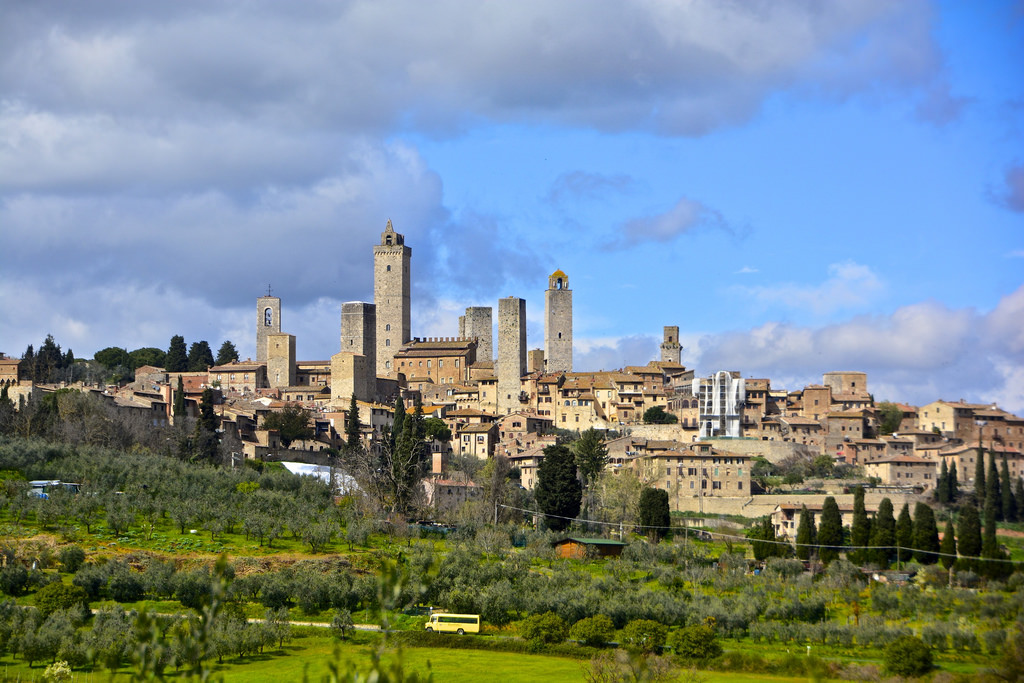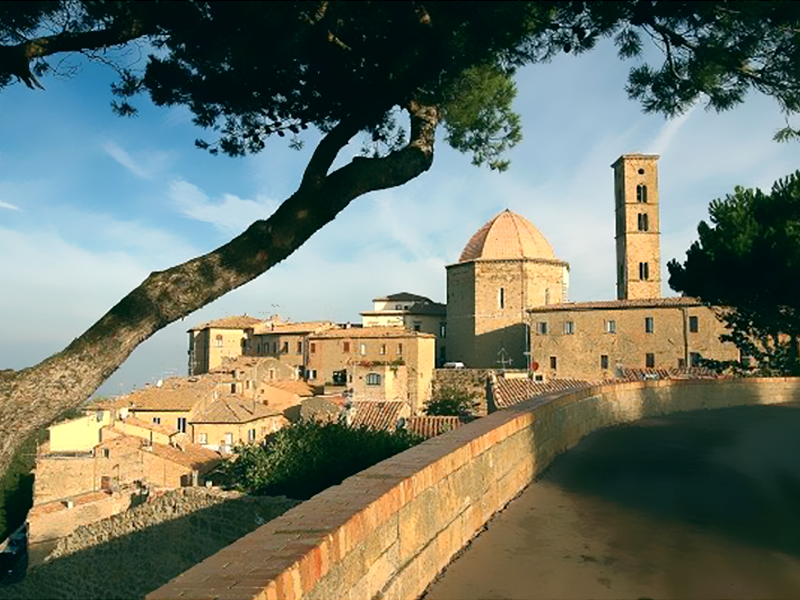 5. Siena Siena needs no introduction because it's known worldwide as being one of the most beautiful cities in Italy. Siena is medieval in origin and was Florence's rival for years. Siena never ceases to surprise due to its immense treasures: Piazza del Campo with an unmistakable peculiar shell shape, the Cathedral, the Torre del Mangia… and the list goes on and on! Read this post about Siena to find out more. You can reach Siena both by public transportation (train and bus) or by car, but you should know that the train station is about 3 kilometres from the historic centre and you can take a taxi or walk from there.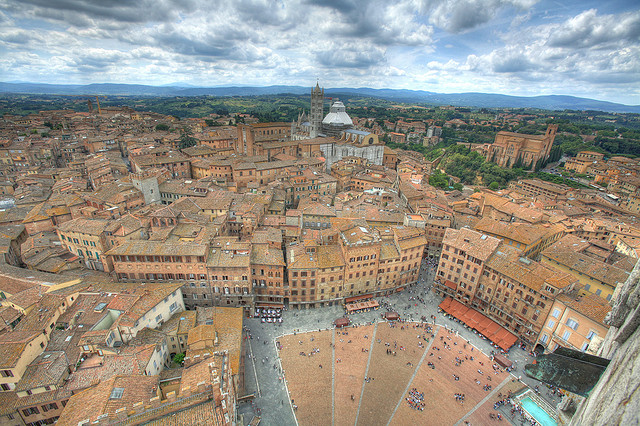 6. Monteriggioni Another medieval gem, another place not to be missed. Monteriggioni is so famous that it was even mentioned in Dante's Divine Comedy, and it's not hard to understand why it is regarded as one of the best-preserved medieval towns in Italy. Monteriggioni vaunts exterior walls and fourteen towers on square bases, which makes it truly unique. The best way to reach Monteriggioni is by car or by bus; the nearest train station is four kilometres away. Read more about Monteriggioni here.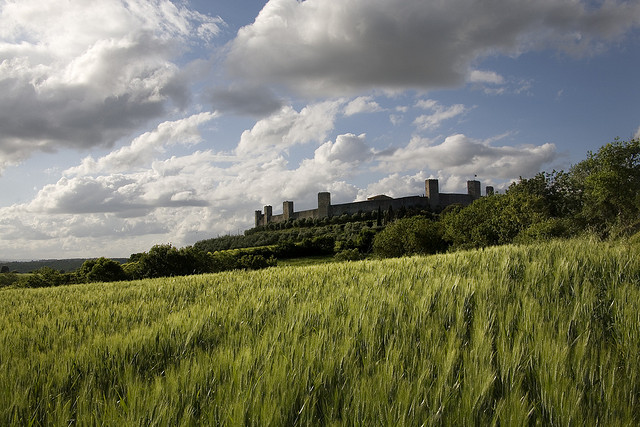 7. Val d'Orcia Do you need to shoot one of those postcards of Tuscany that made you choose this holiday? You must visit the area of Val d'Orcia! Think about all the stereotypes of Tuscany: rolling hills, green landscapes, cypress-lined roads, vineyards as far as the eye can see… all this is here with the addition of villages nestled in the hills. You can visit Pienza, Montepulciano, Montalcino and Bagno Vignoni and the best way to do this is by car. Read this post to learn more about these towns.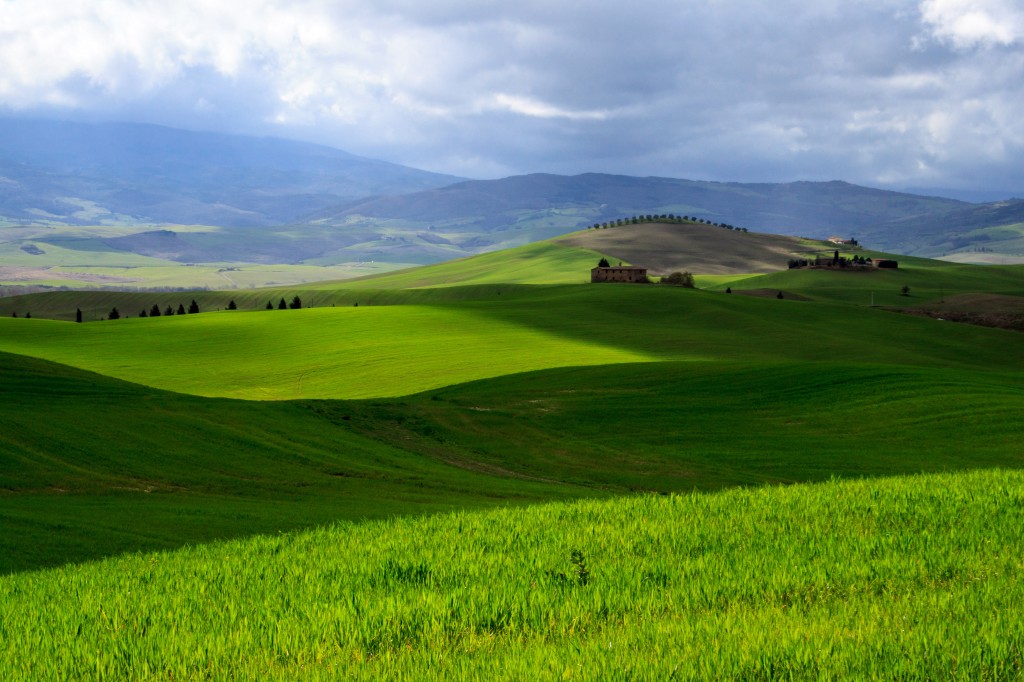 8. Arezzo & Cortona If you decide to head east from Florence, two excellent options are Arezzo and Cortona. Arezzo was the birthplace of two brilliant minds, Giorgio Vasari and Piero della Francesca, and the town is full of their art. Start your itinerary in Piazza Grande and follow our tips. South of Arezzo lies Cortona, which is Etruscan in origin. Visit the town centre on foot and enjoy the great views over the surrounding areas as far as Trasimeno Lake. To learn more read this post by Tuscany Arts. You can reach Arezzo by train and Cortona by bus or by car.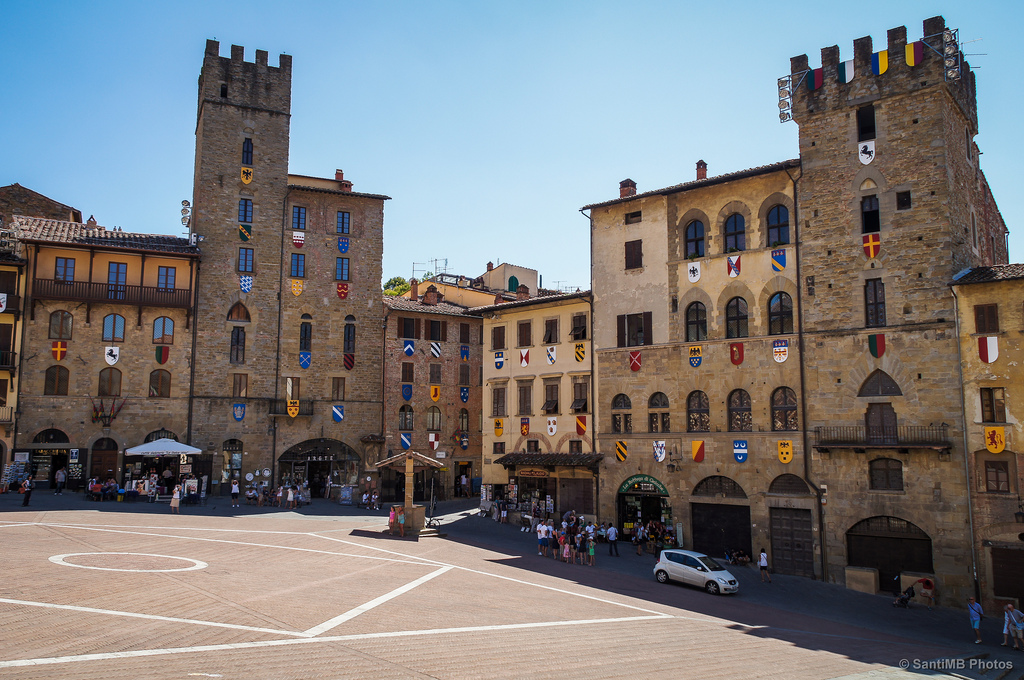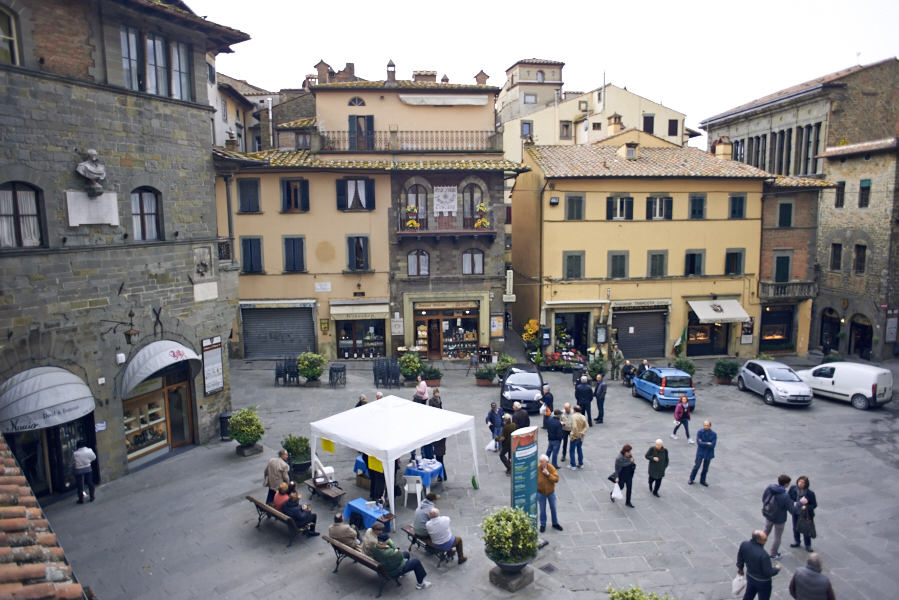 9. Maremma beaches Maybe you need a little bit of relaxation after all those days spent doing long walks and in crowded places. Heading southwest to the beaches of the Maremma could be a good option. Read our list to choose your beach.
10. Your option! What's your favourite day trip from Florence?
You might also be interested in