10 Things to do in Arezzo
Enjoy the best of Arezzo!
Just 1.5 hours from Florence, the small city of Arezzo is home to many Italian secrets and traditions. Here are the top ten highlights that will make your trip unforgettable.
Get lost amidst the antiques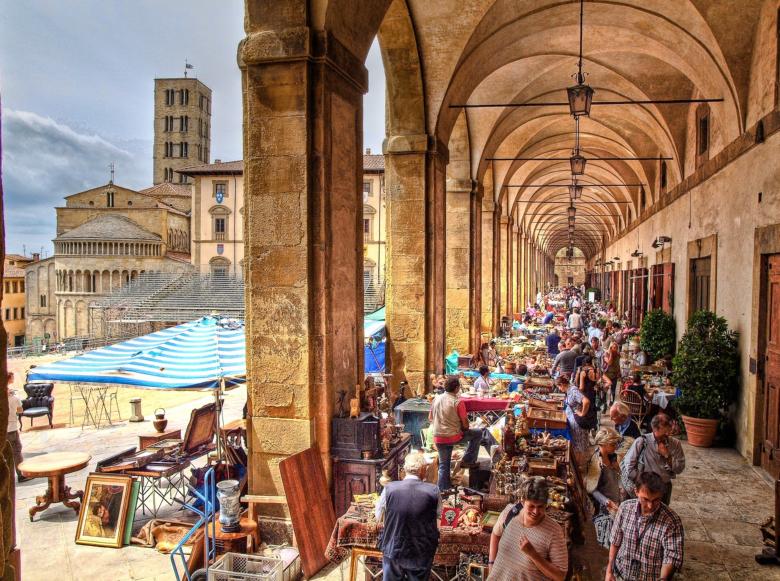 Arezzo is a bargain hunter's paradise. Every first Sunday of the month, Arezzo's main square, piazza Grande, is packed with over 500 stalls, spilling out onto the city's side streets and alleyways. The event draws huge crowds, sometimes up to 30,000 visitors, both locals and tourists alike, all looking for unique items. Roman coins, old telephones, ornate grandfather clocks and china are a few of the typical items to be found. Even if you miss the monthly extravaganza, fear not: Arezzo has many more antiques to offer in its varied local shops, open all year round.
Even without the hustle of the market, the city's main piazza is a great place to visit. With many cafes and restaurants nearby, the area is perfect for slow-paced day out. Don't forget to check out the many coat of arms on the surrounding buildings, each one evoking an authentic medieval atmosphere.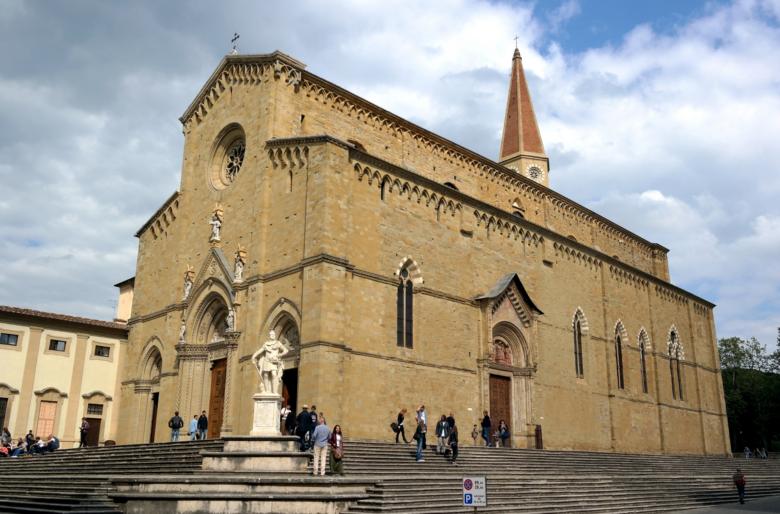 Sitting proudly atop the hill that dominates the city, this Gothic cathedral hides intricate and awe-inspiring details inside. Don't miss Piero della Francesca's fresco of Mary Magdalene, medieval stained glass and the baptismal font relief sculpted by Donatello.
Built between 1538 and 1560, the fortress is located within the city walls and was once an impressive five-point structure. Although the stronghold is now just a reminder of the past, you can get a 360-degree view of Arezzo and the surrounding area from atop its walls. The fortress boasts evidence of various building styles and was partially dismantled by the French in 1800. This can still be seen on the west side of the fortress, where explosion damage is still visible.
Basilica of San Francesco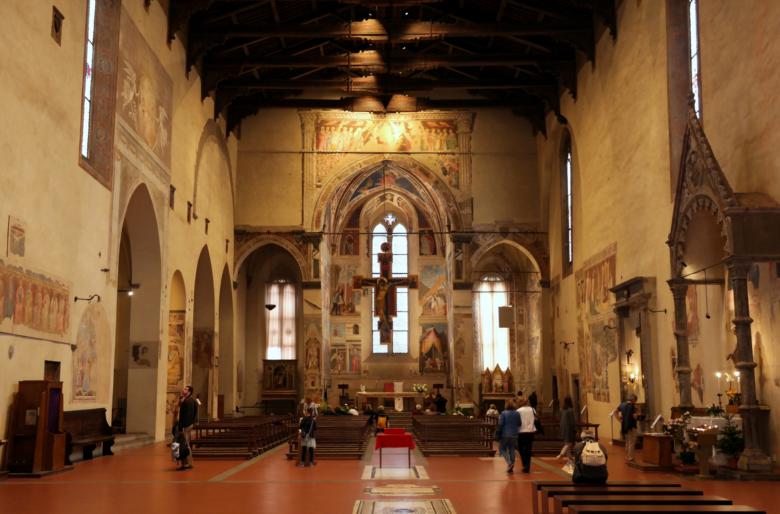 Perhaps modest and unassuming on the outside, this medieval church houses Piero della Francesca's impressive fresco cycle depicting the Legend of the True Cross. To see one of Italy's most treasured and important pieces of Renaissance art, tourists should book in advance if they want to make sure to get an entry ticket, which sell-out quickly.
Church of Santa Maria della Pieve
The three-tiered façade and the bell tower have earned this church the name "tower of a hundred holes" due to its many windows. But the real attraction of Santa Maria lies inside: visit the crypt to see jewelled artefacts and the bust of San Donato.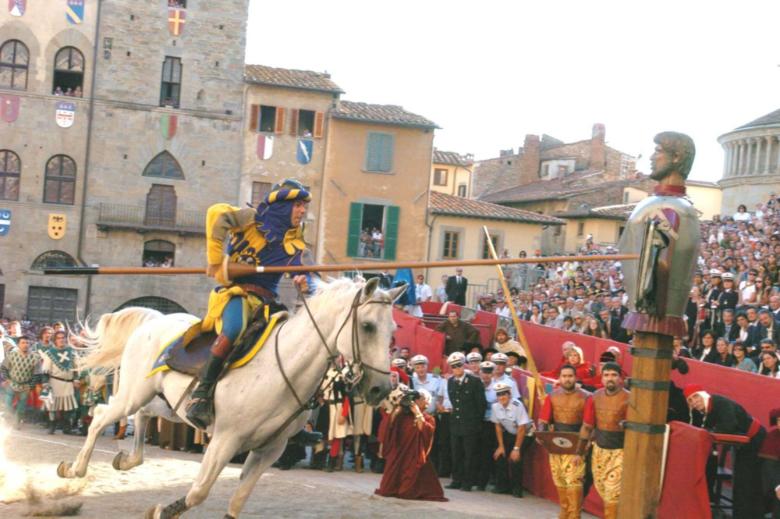 Each of Arezzo's neighbourhoods (or quartieri) has their own team of knights who joust twice a year in June and September. The tradition dates to the 16th century, when it was a means of military training, but it's now represents a lively social tradition. Tickets range in price, although spectators can watch the procession for free.
Archaeological Museum & Roman Amphitheatre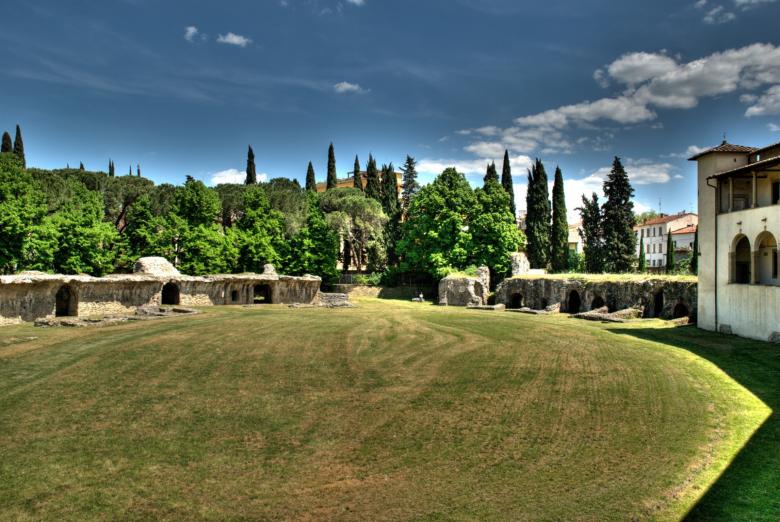 Built partly atop the ruins of an amphitheatre, this quiet museum displays many cultural gems from the 2nd century and is a great opportunity to walk through ancient history.
Museum of Medieval and Modern Art
Not only does the museum offer an extensive collection of ancient weapons, paintings and pottery, the building itself offers a quaint courtyard and a grand staircase.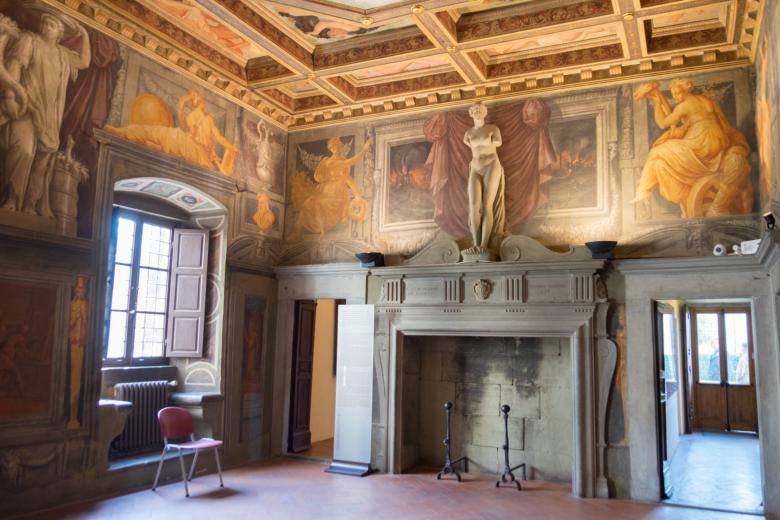 Easily forgotten and overlooked, any art lover should see the elaborate interiors of Giorgio Vasari's Renaissance home. As well as containing his own work and frescos, the archive contains letters hand written by Michelangelo and Pope Pius V.
You might also be interested in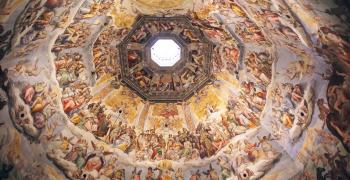 Learn more
Art and Culture
Tuscany is the cradle of Renaissance and it's famous all over the world for its huge artistic and cultural heritage, rewarded by the UNESCO that ...
Continue...