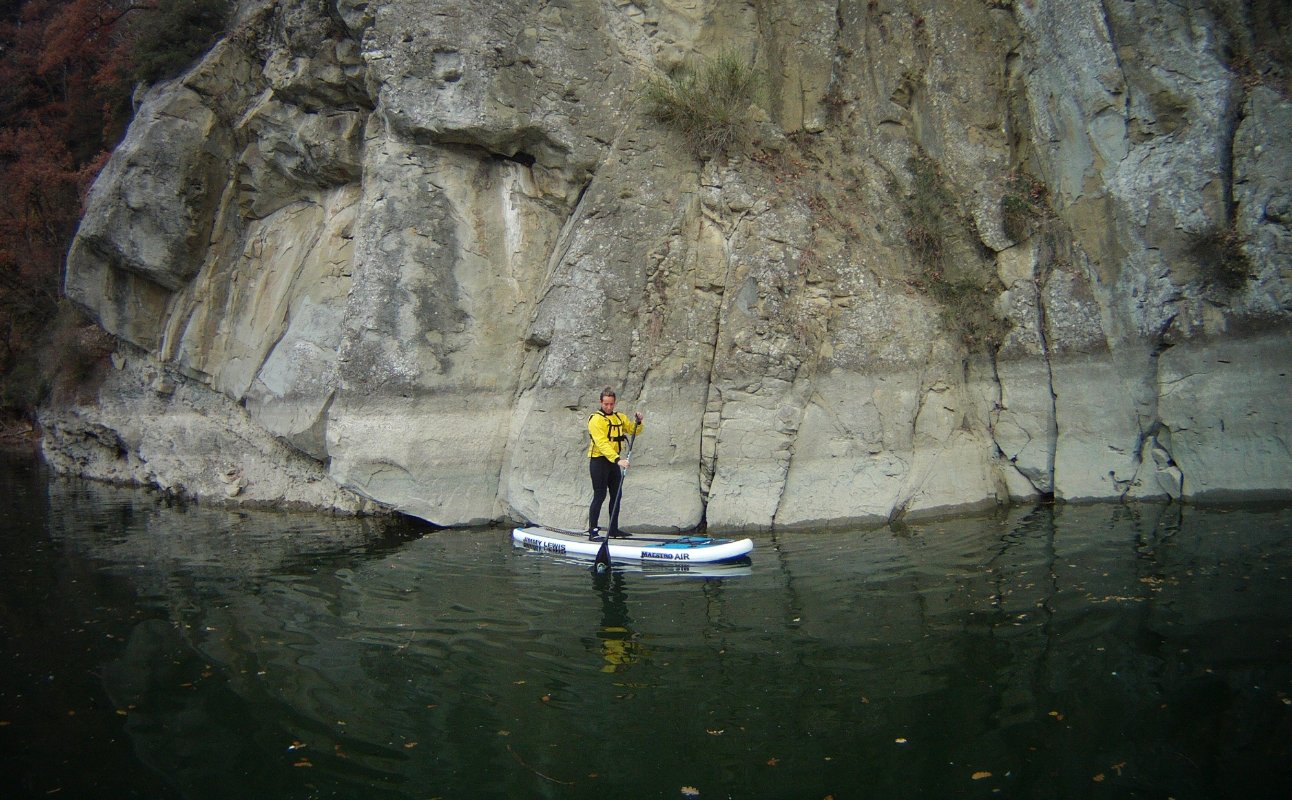 Kayaking and SUP in the Valle dell'Inferno and Bandella Nature Reserve
Paddle as you discover the Valdarno
In the Valdarno area, there are two artificial lakes which were created at the end of the 1950s, following the installation of dams on the rocky River Arno to produce hydroelectric energy. In the decades since, nature has taken back these areas, making them perfect for aquatic excursions to discover the heart of the Valdarno, a fascinating and unspoilt territory.
In particular, the Valle dell'Inferno e Bandella Nature Reserve, in the vicinity of the Levane dam, offers the perfect opportunity for a kayaking or SUP adventures. The starting point is the historic Ponte del Romito, found in the Municipality of Laterina, around four kilometres upstream from the dam.
Starting from this bridge, the Arno has eroded several metres of sediment, and in some stretches, the river runs across a rocky bed. This is the narrow gorge called the Valle dell'Inferno.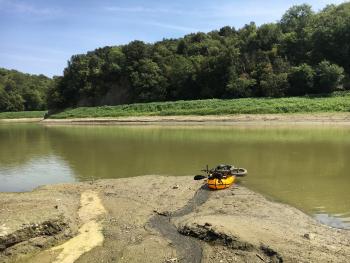 From Ponte del Romito, paddle across the dam, admiring the river landscape as it becomes marshland; the calmness of the river dramatically contrasts the name "Valle dell'Inferno" (Valley of Hell). In reality, the name was more than fitting before the construction of the dam, when the Arno flowed impetuously into the now submerged gorge. Next you cross the Bandella wetlands, where many species of birds can be seen nesting.
Continuing paddling to arrive at the impressive Levane dam, where access is forbidden. From here, the journey backtracks along parts not visited on the way up the river. You can find places to stop, take photos and rest, but these areas are not equipped, therefore it is good idea to bring all that is required in order to stay outside for half a day… the area is isolated, after all; it's the hidden side of the Valdarno.
You might also be interested in