8 itineraries to discover Valdambra
A guide to exploring the best of the Bucine area
This is not the first time we're advising you to travel on foot in Tuscany. Walking is a wonderful way to get to know the very best of an area. By taking a slower pace, you can better admire unique landscapes and artistic and historical treasures. This is the case in the Valdambra, a valley that takes its name from the stream of the same name that continues on in the province of Arezzo.
This valley, known for the cultivation of cereals, tobacco and sunflowers, has been inhabited both in Roman and Etruscan times. The hills still contain castles, towers, parish churches and medieval villages.
Bucine is undoubtedly the heart of the Valdambra, a town rich in large vineyards and olive groves; a city that becomes a testament for the philosophy of slow living and for being in contact with nature.
To discover Bucine and its surroundings, we recommend 8 thematic itineraries, suitable for lovers of good food, history and the traditions of Tuscany.
You might also be interested in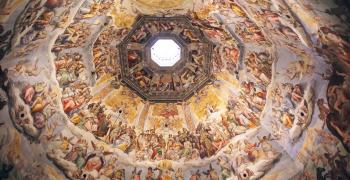 Learn more
Art and Culture
Tuscany is the cradle of the Renaissance and known all over the world for its immense artistic and cultural heritage.
continue...