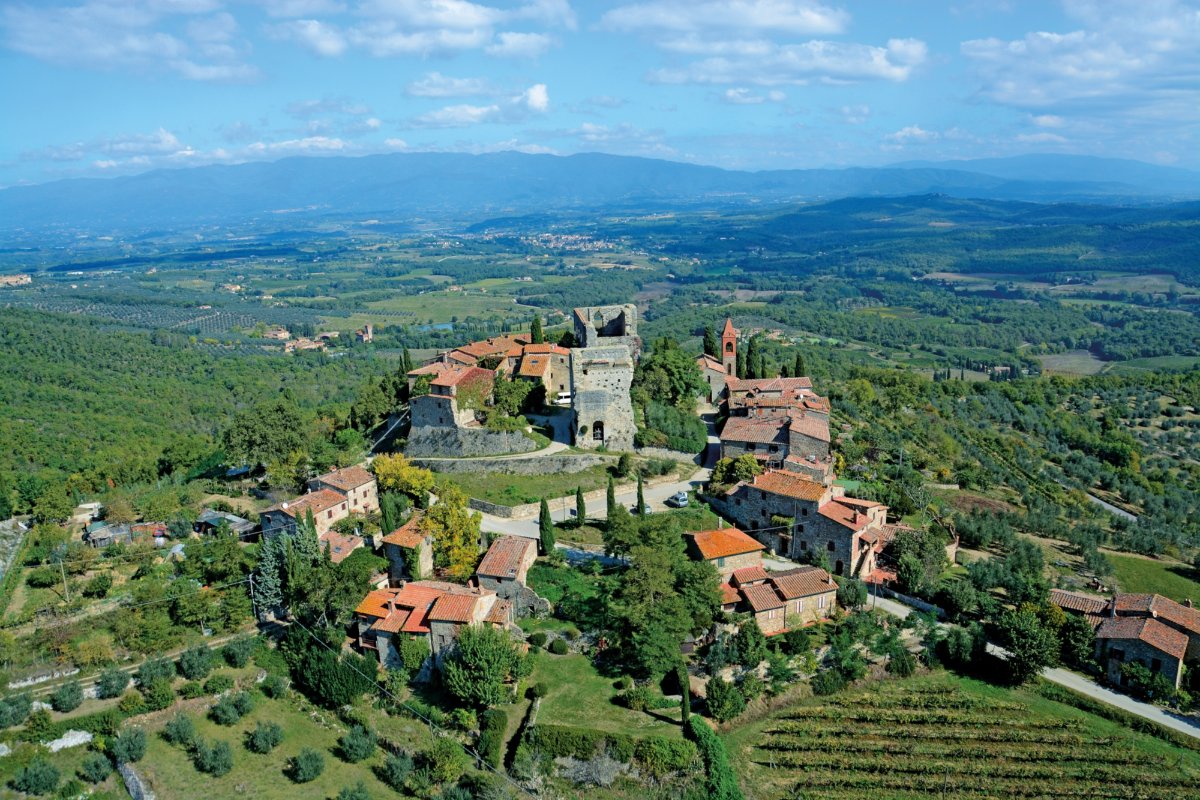 Via dei Corbezzoli in Cennina
A round trip of medium difficulty to discover an ancient castle and the Valdambra countryside
What is Tuscany? Answering this question should be simple but in reality it's a lot more complex. Next to the hills, stretches of vineyards and olive groves and high-quality typical products, Tuscany has a vast offering of routes for lovers of hiking in the historical outdoors. The Valdambra is no exception. This spectacular part of the Arezzo territory, in the area surrounding Bucine, has evidence of an illustrious and mixed past. Here, you can admire castles, medieval fortifications and houses and farmhouses that belonged to counts and noble families. All you have to do to discover these architectural gems is walk.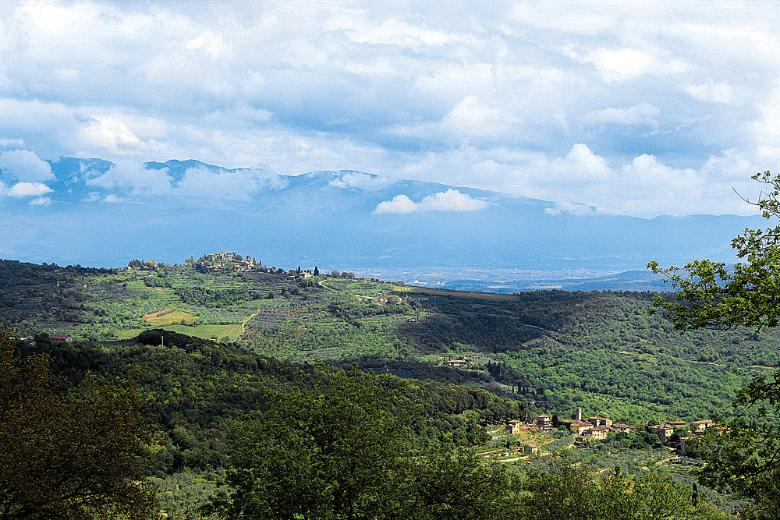 Our tour twists and turns through the heart of the Valdambra, just a few steps away from Bucine. The route starts at the entrance to San Martino and follows the signs of the CAI 47 trail.
From here, begin a climb in the woods which has some fairly steep sections; at the Casucci crossroads, as there's no need to lengthen the route, go up the road on the right following the CAI 47a signs. Go around a small hill, on top of which there is a farmhouse protected by a long fence, descend a cart track which comes from Montebenichi and joins up with the CAI 47.
Turn right onto an old ridge road which connects the Valdambra to the Chianti, and previously linked the Etruria coastline with the inland.
Near the Monte della Via farm you can admire Cennina and Duddova against a backdrop of the Pratomagno, tinged with shades of blue and green.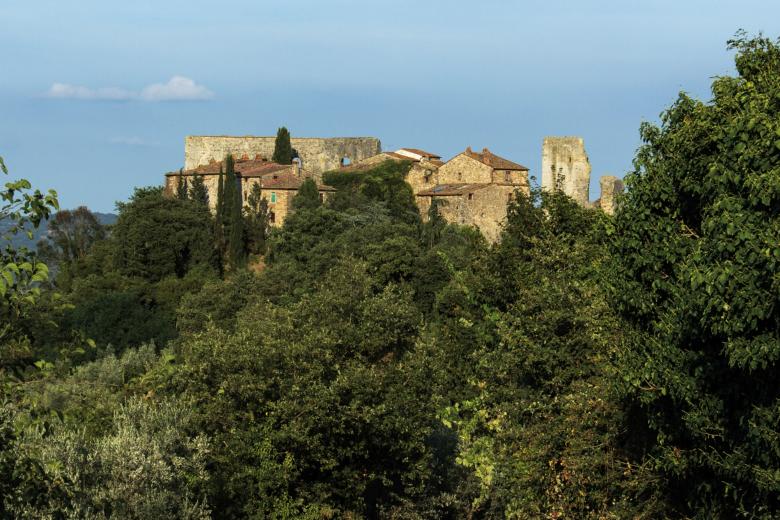 Go through a holly oak forest and arrive at the small farm of Monte di Rota, near which is an extremely interesting Etruscan site from the archaic period.
At this point, continue until you come across two forks: at the first turn left, at the second take the road on the right. This will take you to the Cennina cemetery, where you can catch sight of the Lupinari Castle, a fairy-tale building from the Middle Ages, with towers, battlements and double-arched windows.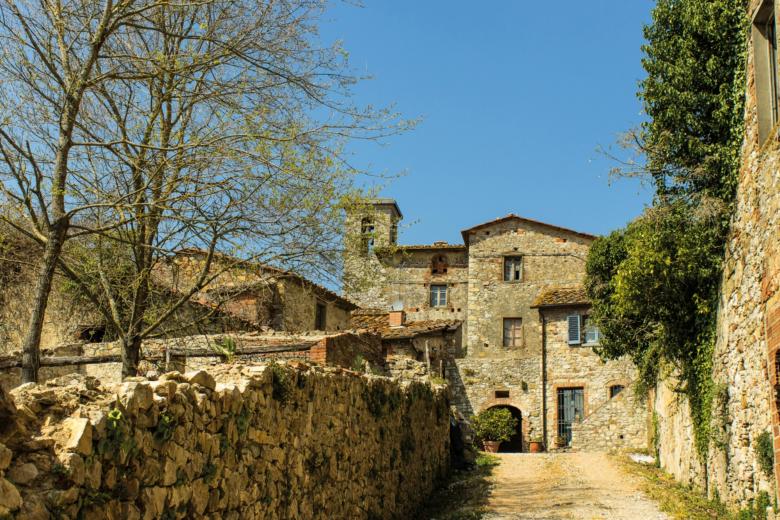 From the enormous walls of Cennina, at one time competed for by Siena, Arezzo and Florence, follow the route towards Duddova, an ancient property belonging to the Ubertini nobles. To reach the town, cross a small stream and continue descending towards Mulino la Doccia, where they used to produce wheat and chestnut flour.
Continuing down an unpaved road in the open countryside, you will come to a fork where you turn to the left; at the end of the slope you will find the buildings of the 18th-century Mulino di Rimaggio (a former mill). Over a masonry bridge, passing the ravine and then, constantly keeping to the left, you will return to San Martino.
This tour is part of the guide book Il Diario del Viandante, by the municipality of Bucine. On the official website, you can find details about the routes, useful information and maps to download.
You might also be interested in