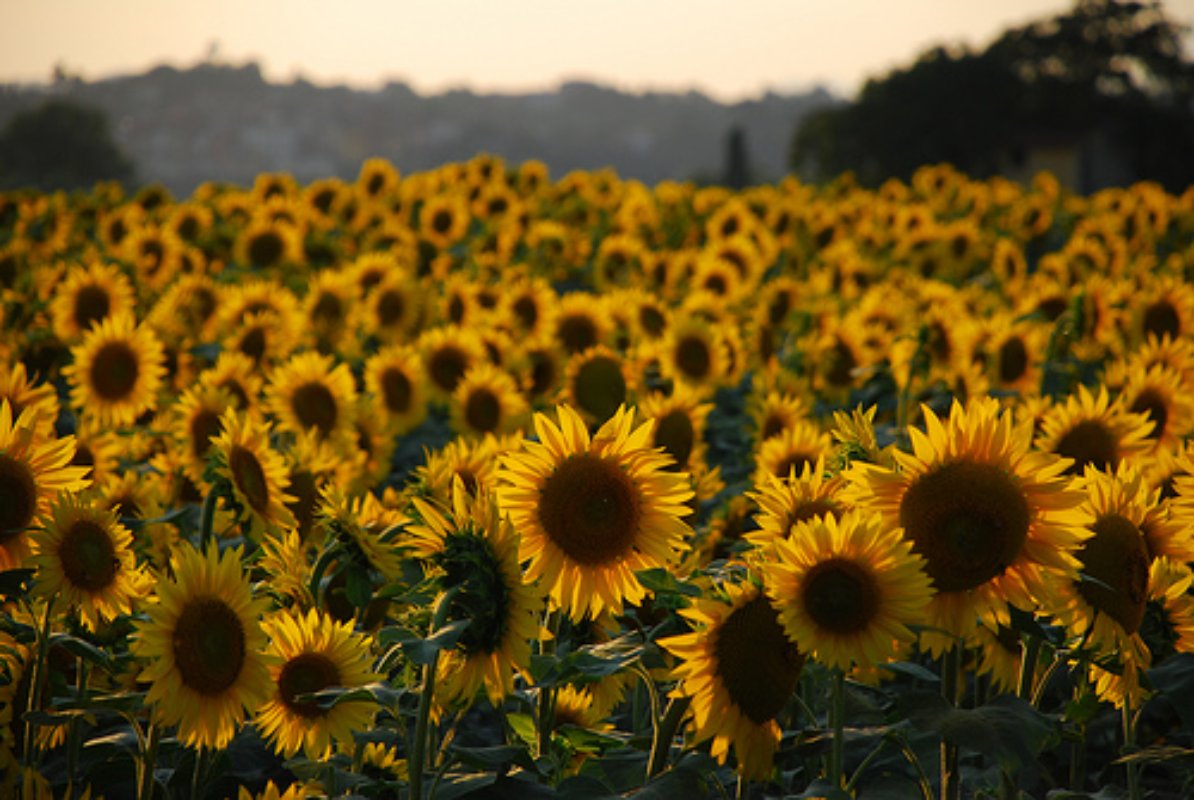 The Mugello in bloom
Along the Via Bolognese – From Florence to Pratolino
As you continue down Via Bolognese in Florence, you'll reach numerous villas with secret gardens and high walls. Before leaving the city, you'll find Villa la Pietra, known for its classic garden whose features are now defined as 'Italian style'. Created at the beginning on the 1900s, this outdoor paradise boasts geometric plans with statues, terracotta vases, balustrades, temples and myriad trees such as cypress and other pine varieties.

In Pratolino's vast Demidoff park, you can view several elements belonging to the late Renaissance structure, such as a lake with a statue-fountain by Mugnone. In Viale degli Zampilli, you'll find a network of water games and sculptures created in the sixteenth and seventeenth centuries. Once a Medici Villa, the Villa Demidoff currently hosts an English garden with chestnut, magnolia, cedar, oak and various pine species. Villa La Pietra (via Bolognese 130): can be viewed prior appointment: tel. 055.5007201; Pratolino Park (via Fiorentina 276, Pratolino, Vaglia): Open from Thursday to Sunday, 10am to 8pm; hours vary by season; entrance fees apply. For more information, call: 055.2760424.

In the eastern part of the Mugello area, you'll find the Villa di Bivigliano (for more information call: 055.4067717). This garden is characterized by terraced landscape, fruit orchards and a vast 12-hectare forest. Its Renaissance-style setting was transformed into a park in the 1900s, yet visitors can still view an interesting artificial cave, created in 1690. In the area surrounding San Piero a Sieve, you'll find two of the area's most ancient Medici villas: the Trebbio and the Cafaggiolo. The former was not profoundly modified upon becoming Medici property. It has since been restructured and its only Renaissance element is a terrace setting where grapevines grow along cylinder-shaped brick columns. Its underlying landscape has been a fruit orchard for hundreds of years.

The Cafaggiolo Medici villa (group visits available prior appointment: tel. 055.8479396) was once a Medieval Castle that was transformed by the Medici clan. Its surrounding park has nineteenth century flair and ample exotic plants. While in Barberino, make sure to view the Barberino del Mugello Castle (open prior appointment: tel. 055.573309). The villa's wonderful Italian-style garden was designed at the beginning of the 1900s according to Renaissance motifs.

You might also be interested in