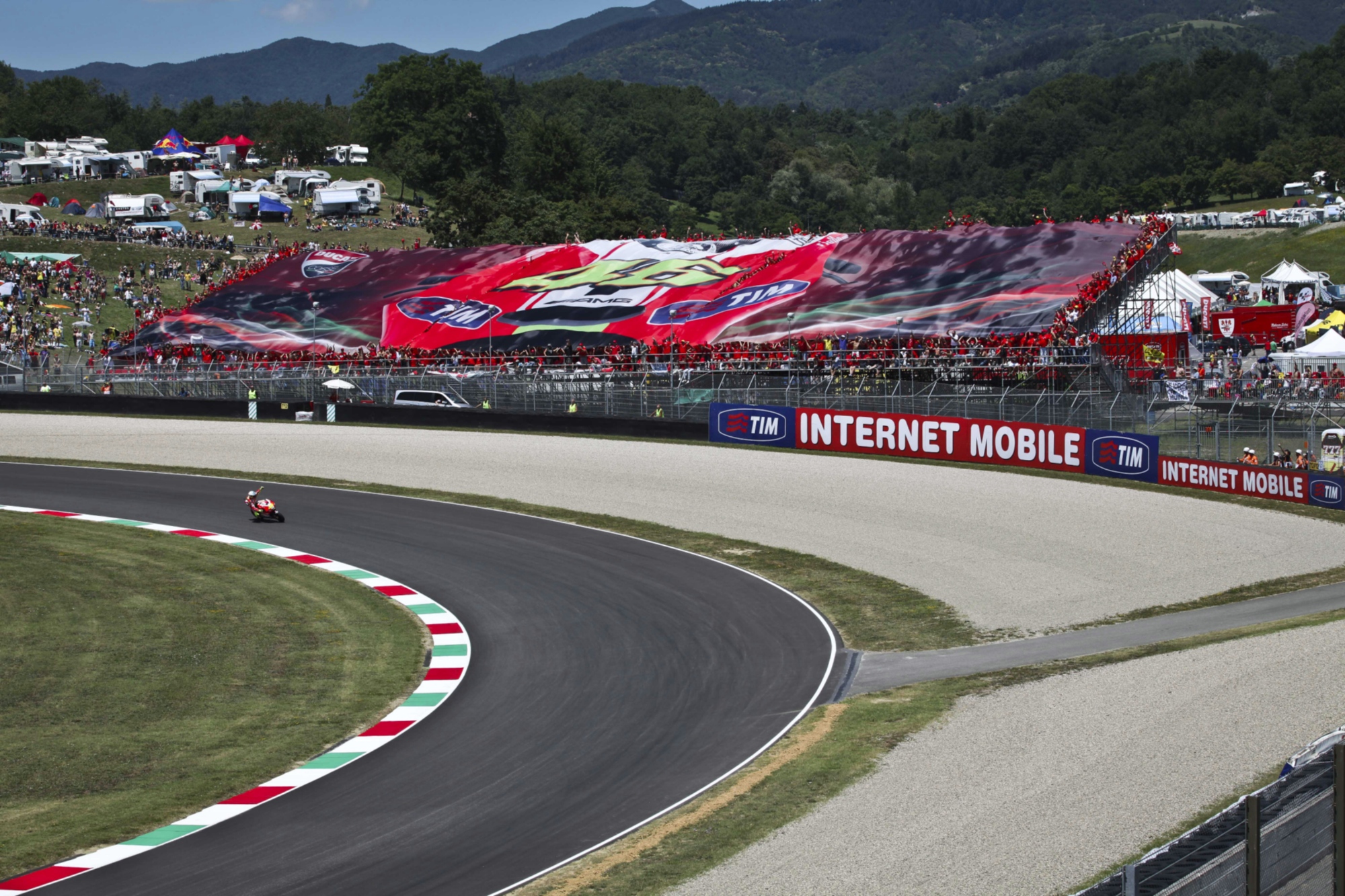 Photo ©Mugello circuit press office
directions_runSport
Mugello Circuit
Tuscany's automotive and motorcycle circuit
Designed in the 1970s and then heavily renovated, the Mugello Circuit is one of the most evocative, modern and safe circuits on the international scene. It is the usual location of the F.1 tests and trials, and home to leading manufacturers in the MotoGP World Championship and the World Superbike, as well as prestigious national and international car manufacturers. It has hosted the Formula 5000, Formula 3000, Formula Due, the Fia-Gt and the ITC: as far as motorcycles are concerned, it's the usual location of the Italian GP.
The Mugello International Circuit, designed and built with every precaution for the competitive experience, guarantees maximum safety for both the drivers and the public. Ample escape routes are found at the most challenging parts of the route and there is a service road for emergency vehicles so they can move freely around all 5,245 meters of the route. The Mugello has such specific and steep slopes that it is ideal for the most stringent trials and tests. The track stretches over 5,000 meters through the woods and greenery.
All the support structures were built with state-of-the-art construction technologies. In the executive building, new and multi-purpose premises have been created, equipped with all services. Spectators can "participate" in the races up close thanks to the many natural stands located along the entire ring of the track.
The Mugello Circuit has been chosen as the venue for the ninth round of the FIA Formula 1 World Championship: Gran Premio della Toscana. Read about the 2020 Tuscan Grand Prix.
In 2021, the circuit was declared the most sustainable in the world. In the special ranking drawn up by Enovation Consulting and Right Hub, the Tuscan circuit comes first out of 96 analysed, being awarded with 4 stars. The circuit uses 100% renewable energy, uses solar panels for 25% of its annual energy needs and has a rainwater recovery system for toilets and irrigation.
In addition, the many fountains available to public and staff reduce the use of plastic bottles to a minimum, so to make Tuscany increasingly environmentally friendly.
Social & Web
Find out what they say about us, and tell us about your Tuscany!
Scarperia e San Piero
History and craftsmanship in two towns of the Mugello
The municipality of Scarperia e San Piero consists of two medieval villages, deep in the Mugello countryside. Scarperia, one of the most beautiful villages in Italy according to an official list by ANCI (Associazione Nationale Comuni Italiani), boasts a unique medieval history: having been made a vicariate, it wielded administrative power on behalf of the Florentine government. ...
Morekeyboard_backspace