Fruit, vegetables and desserts
The PGI Mugello sweet chestnut
Natural goodness grows on trees
Category
Fruit, vegetables and desserts
Consortium
Associazione Marrone del Mugello I.G.P.
One of the most typical products of the Florence area is the sweet chestnut, especially the variety produced in the Mugello district. In 1996, Mugello's sweet chestnut was granted the prestigious PGI (Protected Geographic Indication) status by the European Community. This recognition safeguards and guarantees the chemical-physical properties of agricultural products and food produced in specific geographic areas. IGP certification requires producers to adhere to a strict set of production rules; the produce is inspected by certified experts who must verify that the entire production stream conforms to approved regulations. This means that monitoring begins in the chestnut woods and ends when the IGP Mugello sweet chestnut is packed and made ready for sale.
The chestnut tree for IGP chestnuts of the Mugello area it's cultivated at an elevation between 300 and 900 m with a maximum density of 120-160 plants per hectare. Synthetic fertilizers are prohibited during the productive phase and no preservatives are admitted for the storage.Towns with IGP status include Borgo San Lorenzo, Dicomano, Firenzuola, Londa, Marradi, Palazzuolo sul Senio, San Godenzo, Scarperia and Vicchio.
The nutritional properties of the IGP Mugello sweet chestnut make it a modern-day source of nourishment that stems from the age-old traditions of the Mugello. Chemical analysis shows that sweet chestnuts are nourishing and easily digested; they are rich in carbohydrates (especially starch) and similar to wheat and rice. For this reason, during the post-war period, they were known as 'poor people's bread'. Today, sweet chestnuts are often called 'tree cereal'. Fresh sweet chestnuts have quite a high calorie count (180 Kcal per 100 grams). Nonetheless, they have fewer calories than walnuts, almonds and other dried fruit (about 600 Kcal per 100 grams). They contain a good amount of fiber and sugar as well as low quantities of fat, (they contain little saturated fat, for example). They are also rich in minerals (especially potassium and, to a lesser extent, calcium, magnesium, phosphorus and iron). Sweet chestnuts also contain antioxidants from the vitamin E family and an ample amount of polyphenyls.
The IGP Mugello sweet chestnut is markedly sweet, it peels easily and it is not excessively floury or astringent. It boasts slight hints of vanilla flavor of can smell like hazelnuts or fresh bread. It does not give off 'unpleasant' aromas like yeast, fungus, mold or paper.


More info: Associazione Marrone del Mugello IGP
You might also be interested in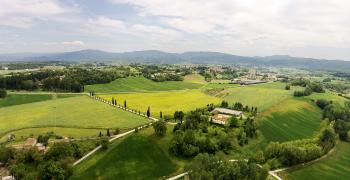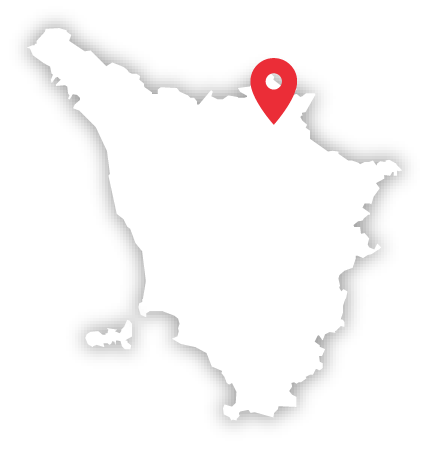 Learn more
Mugello
A land of artists, shaped with care and cultivated with love: this is the beloved Mugello of course!
continue...