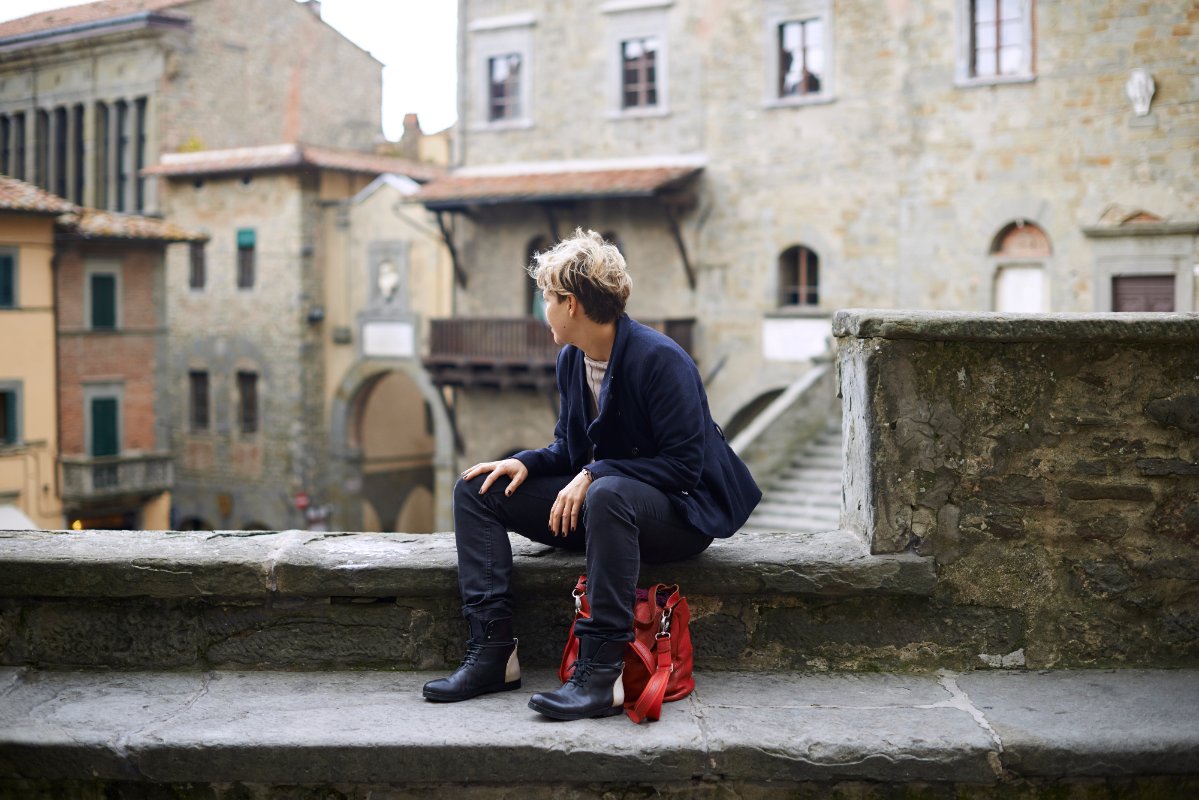 The 5 most beautiful fountains of Tuscany between art, legends and history
In the villages and cities of Tuscany there are many ancient and beautiful fountains created to bring water into the towns. Today they are splendid monuments and it is really difficult to select the most beautiful ones! Here is our list: do you agree with us?
1. Porcellino fountain in Florence
Let's start with one of the symbols of Florence: the bronze-boar fountain named "Porcellino" located in front of the Loggia del Mercato Nuovo, a few steps from Piazza della Signoria. It is a bronze copy made in the seventeenth century by Pietro Tacca, the original is in marble and was donated by Pius IV to Cosimo I in 1560, today located in the Museo Bardini. There is a popular superstition about this statue: it is said to bring good luck if you insert a coin in its mouth and it falls into the grate at the foot of the fountain.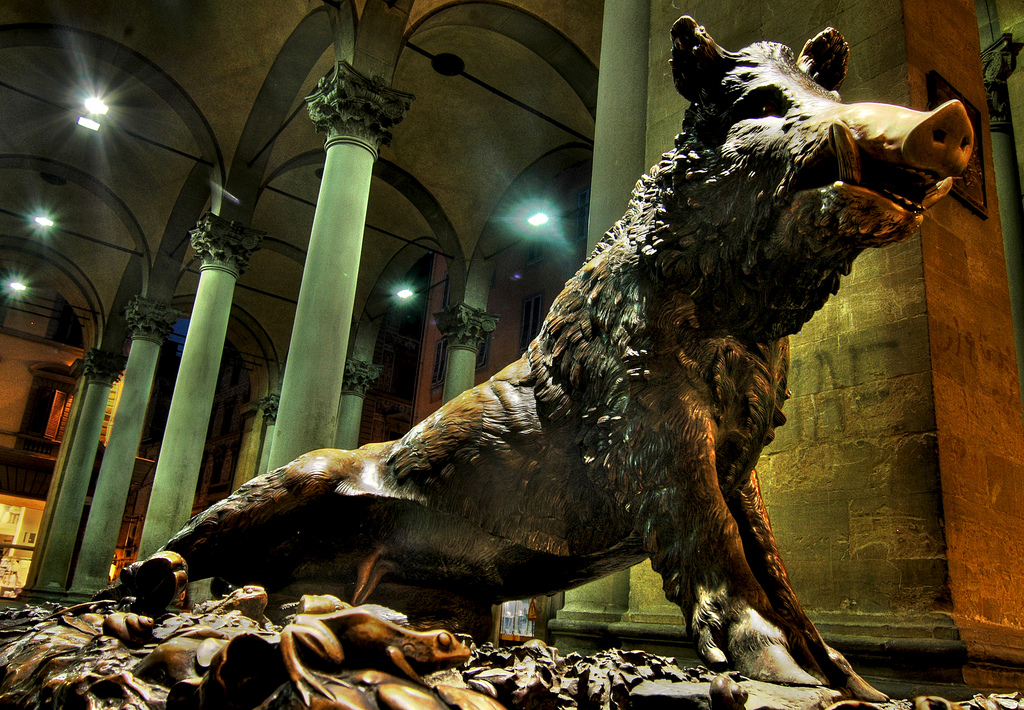 2. "Fontana delle Sette cannelle" (fountain of the seven spouts) in Pitigliano
Now we go to another charming village of Tuscany,
Pitigliano
, perched on a tufa spur and known as Little Jerusalem. Here we can admire the "Fontana delle Sette cannelle" (fountain of the seven spouts), very imposing with five arches and beautiful sculptures depicting the head of an animal. It was built in 1500 to complete the Medici aqueduct.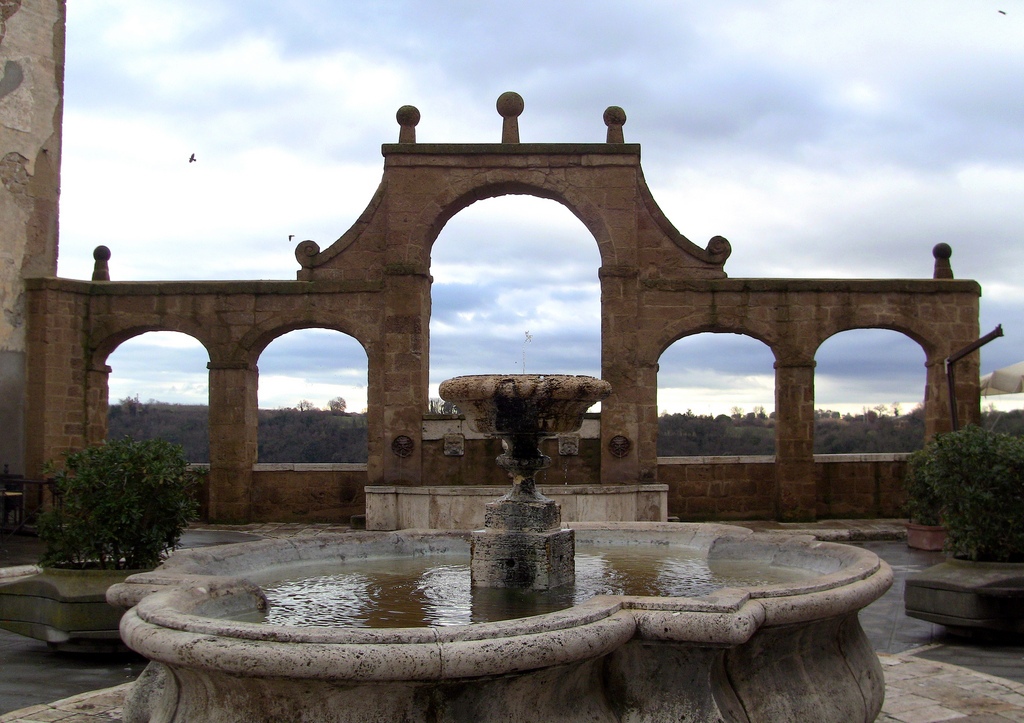 3. Fonte Gaia in Siena
One of the most beautiful and famous fountains in Tuscany is for sure Fonte Gaia, set in the heart of Piazza del Campo in Siena. "Gaia" means happy, and represents the happiness with which the Sienese people welcomed the arrival of the water in the square in 1346 when it was inaugurated. It was a small miracle of hydraulic engineering: to make it work, a 30 km underground well was built. Fonte Gaia is a true work of art adorned with Jacopo della Quercia statues. Originals sculptures were unfortunately damaged by time and are now on display at the
Santa Maria della Scala Complex
.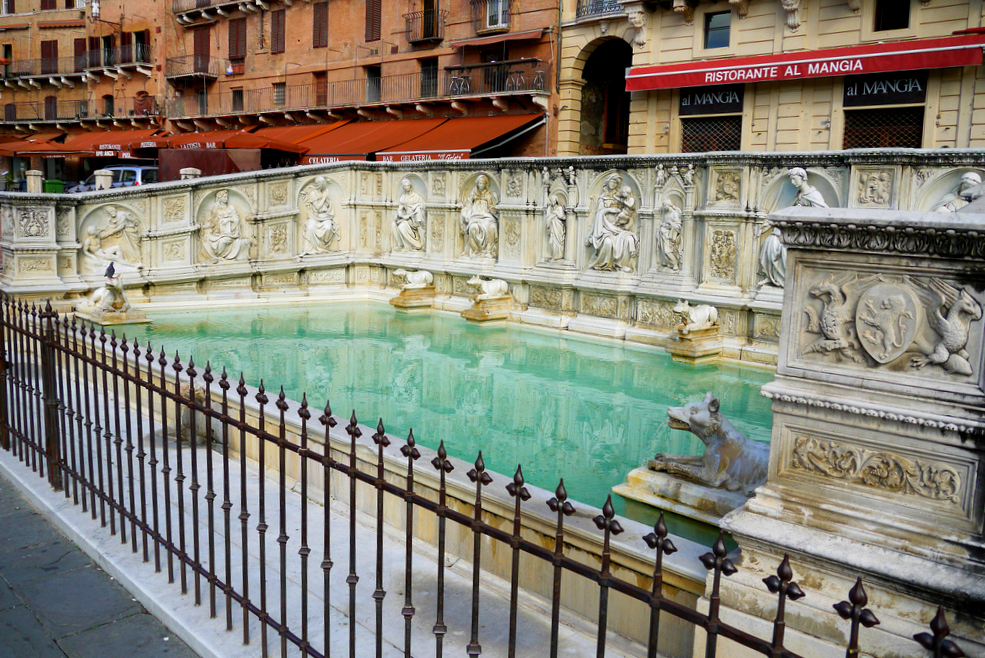 4. The Fountain of Abundance in Massa Marittima
The Fountain of Abundance in
Massa Marittima
is an ancient and very original public fountain built in the medieval historical centre of the village, with three large pools and impressive Gothic arches. In 1999, during a restoration on the walls, under several layers of plaster and limestone, a really special fresco came to light: it represents the Tree of Fertility, dating back to mid-thirteenth century. Its peculiarity? Is a large tree with male genitals in the place of leaves, probably a symbol of fertility!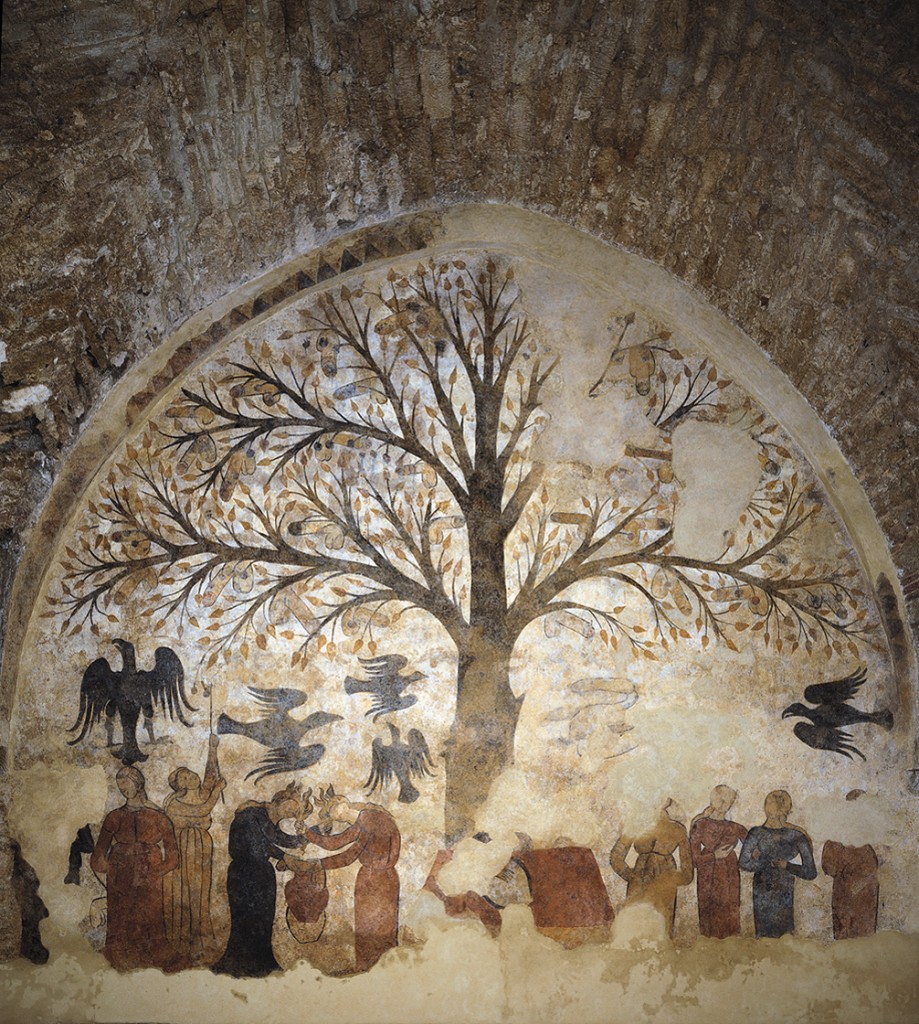 5. Fountain of Fata Morgana in Grassina, Bagno a Ripoli
Now let's go discover one of the many hidden treasures of Tuscany: the Fountain of Fata Morgana near Grassina, Bagno a Ripoli. It is also called House of the Fairies; the building was built in the sixteenth century by Bernardo Vecchietti and once housed a statue dedicated to Morgana sculpted by Giambologna. According to a local legend, the spring water would have magical properties and a person who drinks it will remain young forever. Moreover, at night the fountain is said to be the meeting point for nymphs, fairies and other magical creatures.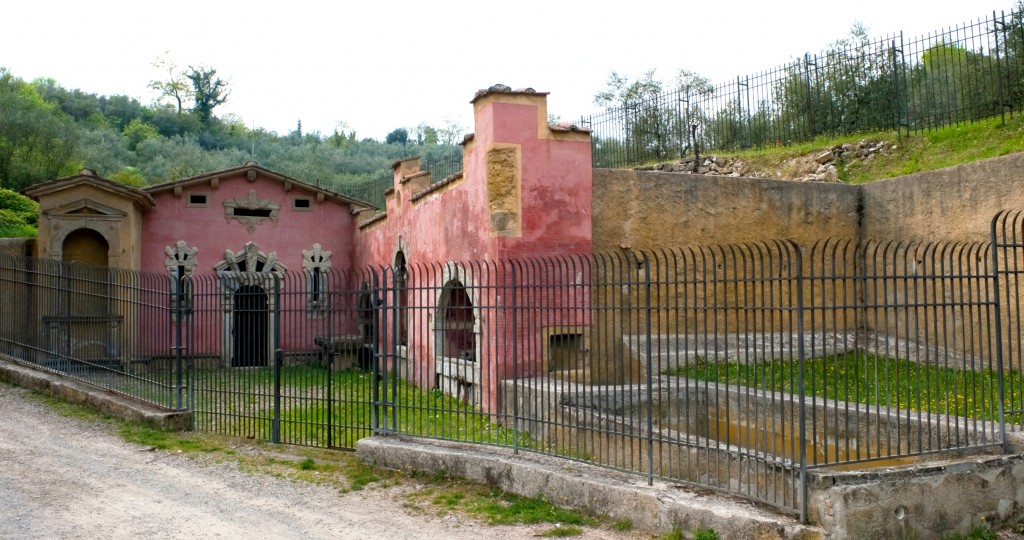 Original post by Ilaria Giannini on
Diari Toscani
.
You might also be interested in