Tastes and traditions along the Apuan Alps bread route
A journey of flavour between the Lunigiana and the Garfagnana
Oval and big or round and a little flattened, with a fragrant darkened crust or even flavoured with olives, rosemary or extra virgin olive oil, there's enough to form an entire tasty meal. Many are the breads of the Apuan Alps. By following the companies that produce corn, wheat, chestnut flour, spelt and potatoes, the mills that still employ stone grinding and the bakeries that use wooden ovens, it's possible to trace the ideal trail on a discovery of ancient flavours.
In the towns of the Lunigiana, the Garfagnana and the Upper Versilia, you still come across true artisan bakers that every night heat their ovens with bundles of wood to bake, early in the morning, a bread with an intoxicating smell.
The bread route could begin from Montignoso, on the coast, before rising to the valley of the River Magra, passing through Aulla, Podenzana, Fivizzano, Regnano, Agnino, Vinca and finally Casola. Arrived, we "abandon" the Lunigiana to immerse into the Garfagnana, along with its cultures and traditions. As stated, each town has its own proofing techniques and ingredients. For this reason, there doesn't exist one particular type but many varied specialities of bread.
The breads of the Lunigiana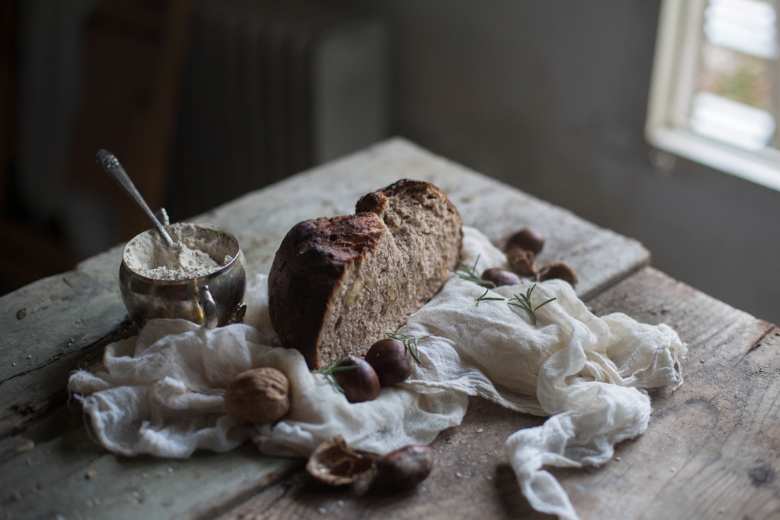 In Seravezza, a small town situated in the backcountry of the Versilia a few kilometres from Forte dei Marmi and the centre of Massa, we find the Seravezza focaccia, produced with a dough made of tender grain and corn flour, grinded with a stone, with water, salt and a pesto of lard, garlic and basil; it is baked in a wooden oven.
Montignoso is the homeland of the Marocco bread, a typical winter product (it used to be baked between November and January, coinciding with the olive harvesting season, but now it is available all year round), with a darker pigment and a golden surface that recalls the colour of the skin of Moroccans, from where it likely got its name. The dough consists of corn flour, oil, olives and Mediterranean aromas; afterwards it is placed on chestnut leaves and bakes in a wooden oven.
The Lunigiana, a transit place along the via Francigena, is the result of a meeting between several cultures, even on a food and wine level. Here, you find the Podenzana panigaccio, a distant relative of testarolo, which is made by mixing wheat flour with water until obtaining a dense dough that is poured into terracotta pans. They are eaten warm with soft cheese or cured meats, or simply dressed in oil and grated cheese.
The focaccette in Aulla are a type of schiacciatine made of corn and wheat flour baked on terracotta pans; the two flours are mixed with added water and yeast, and after proofing, the dough is divided into little portions that are flattened until obtaining 1cm-tall tiles; they are eaten warm, paired with fresh cheese and cured meats.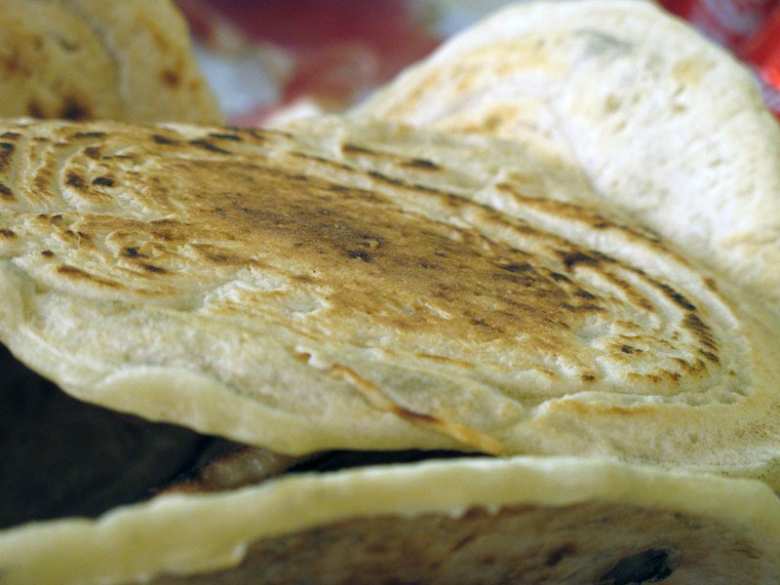 In Po, Signano and Agnino, three hamlets of Fivizzano, they produce a bread that is made by mixing tender grain flour with bran, water, yeast and salt.
The bread in Vinca, on the other hand, is made with tender grain flour and grinded bran according to traditional techniques; proofing lasts around 12 hours and lends the bread a greater fragrance.
We then come across the Marocca of Casola, a bread produced with chestnut flour and boiled potatoes, once produced all year round due to the shelf life of this type of flour, the only always available in the mountains.
Nearby Casola is the town of Regnano, where a different type of bread is baked: the Regnano bread. It is obtained with a dough of wheat flour and boiled potatoes.
The breads of the Garfagnana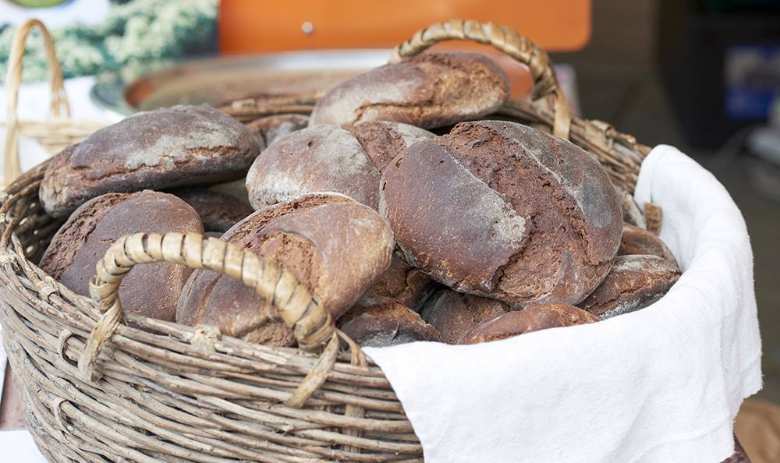 Entering the Garfagnana, we come across a rare spelt bread and eight-row corn bread, named after the type of corn used which has a cob with eight rows of seeds.
But the most ancient product of the area is without doubt the Garfagnino bread, obtained by mixing tender grain flour, boiled potato, yeast water, oil and salt. It is also a Slow Food Presidium.
Lastly, we conclude this review with Garfagnana neccio bread. By "neccio," we mean it uses neccio flour, which is none other than another word for chestnut flour. It is said that this bread's recipe was used in Roman times and calls for a dough consisting of chestnut and tender grain flour, yeast, water and salt.
You might also be interested in

pan_tool
Learn more
Craft
Tuscany is one of the Italian regions better known for its excellent craftsmanship.
continue...