Pistoia: what to see and do
The surprising sights of the historic town
You've seen Florence, Lucca and Pisa, but you simply cannot leave out Pistoia. Awaiting your arrival at the foot of the Tuscan Appennine Mountains and just 30 km from Florence, there are many treasures hidden in this intriguing city that was once the very centre of Gallic, Ligurian and Etruscan settlements. Then becoming a Roman colony, Pistoia played an important role in Roman troops' battle against the Ligurians. Bearing traces of all this history as well as its medieval past, Pistoia boasts some of the most captivating museums within its walls as well as a packed cultural calendar that make it a sure choice on your visit to Tuscany.
You might also be interested in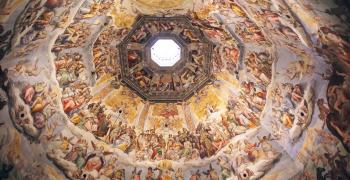 Learn more
Art and Culture
Tuscany is the cradle of the Renaissance and known all over the world for its immense artistic and cultural heritage.
continue...